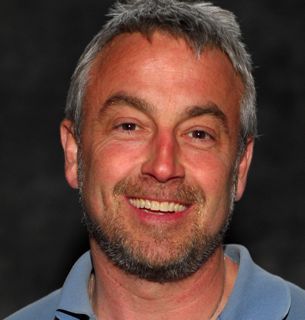 Boggs Inspection Service has been inspecting homes in the South Sound area for nearly a decade.  Owner Dwayne Boggs credits this growth to his strong communication skills and high ethical standards.  But it's also his good-natured and easy-going ways that keep customers coming back.  With an increase in business, Boggs added inspector Jeff Widmer to the team.  Take a moment and meet the inspectors from Boggs Inspection Service.
Dwayne Boggs
Dwayne Boggs grew up outside Cleveland, Ohio but has called Olympia home since 2002.  He loves the Northwest's year round recreation.  Enjoying outdoor recreation with his two dogs is one of his favorite activities.
His previous career, working for the airlines, allowed Boggs to travel throughout the world, but he keeps his trips more local these days, enjoying all the corners of the Northwest.  He also enjoys attending wine tastings around the area and travelling as much as he can.
Boggs original interest in home inspection came from an article he read while visiting his brother.  He made several calls to local inspectors and recalls, "Everyone said they liked their job, without exception.  There are few industries anymore where people have no complaints."  This positive feedback spurred him to start his own business and he inspected his first home in August of 2004.
Community involvement is important to Boggs.  He is an active member of the Gateway Rotary, the recent sponsors of the successful Beer, Brats and Bands.  "If you have a strong basis in the community," shares Boggs, "your business can grow.  Creating relationships where you live and giving back to that community is just good for everyone."
Jeff Widmer
Jeff Widmer is a recent transplant to the Olympia area having grown up in Prior Lake, Minnesota.
After 15 years in construction, and business remaining slow, Widmer was anxious to explore a new career and Boggs needed the help.  He completed the training required to become a licensed inspector and works full time as part of the Boggs Inspection team.  The duo schedule inspections on Saturdays and Sundays, fitting the tight schedules of agents and homeowners.
When not inspecting South Sound homes, Widmer enjoys trail riding.  With his fiancé, he keeps four horses on their Rainier, Washington acreage.  He has a history in rodeo, having competed on bareback and saddle-broncos for years.  He was involved with volunteer work in Minnesota and hopes to connect with local rodeo groups to help mentor young riders.
When asked how the inspection business is suiting him he shared, "I like talking more personally with clients, working through any issues that arise and helping find solutions.  I think my background in construction really puts people at ease and I enjoy being able to help."
To learn more about Boggs Inspection Services, visit www.boggsinspect.com or 360.480.9602.