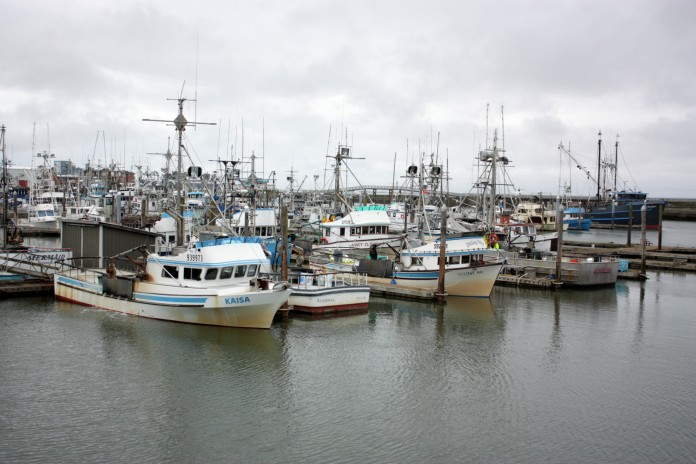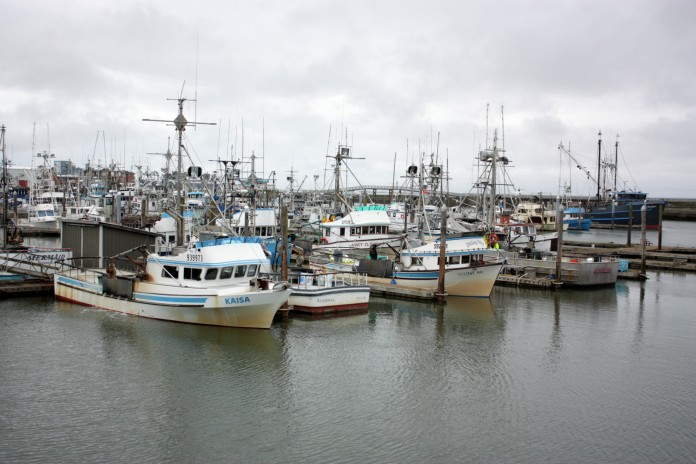 Growing up in Grays Harbor, I knew that fishing was a large part of life on the Harbor, but I never understood the extent of its role. Having spent a little bit of time with the women of WEfish and now with the Westport Marina Manager, Robin Leraas, I feel I have a much stronger respect for the position local fishermen hold in our community.
The Port of Grays Harbor's Westport Marina is at the heart of our local fishing community. Out of 550 berths, 282 are rented out annually – truly a hub of coming and going as well as a permanent home for local fishermen. The marina is the number one seafood landing port in Washington State and remains busy all year round with various types of fisheries. Commercial fishing is truly an economic boost with all the local jobs it brings between catching, processing, and shipping out from Westport, with thousands employed during peak season.
The Westport Marina is not just a commercial fishing town, it is also known as "Washington's Premier Fishing Location" where thousands of sport fishermen flock to fish the ocean for its delicacies of the sea including salmon, tuna, halibut and of course bottom fish. While over 15 charter companies call the Westport Marina home and offer world-class fishing and service to thousands, the Marina offers a launch and mooring for those wanting to bring their own boat as well.
Though the marina is a place for the business of fish, it is also a center for exploration and enjoyment. "The marina is a catalyst for all different kinds of fishing and yet also a place for tourism. (Westport) is a beautiful place," says Leraas as she referenced the many things for a visitor to discover while in Westport. Without the marina, there would not be the same level of tourism.
Walking along the marina, it's fascinating to read the boat titles and names and guess at their origins. During a slow mid-afternoon, the stroll is incredibly peaceful as you listen to waves lap against the boats and hear the echo of barking sea lions. In contrast, during the summer, the esplanade is full of voices and activity as people explore the Westport Maritime Museum and shops lining the marina.
Between the esplanade, viewing tower, viewing platform, fishing boardwalk and floats there are plenty of places to explore, meet people, and view wildlife. But don't feed the sea lions, it is harmful and illegal. Though ridiculously adorable, these mammals are aggressive and dangerous.  Do admire from a distance – you're bound to get a few chuckles out of the barking bunch.
Festivals and celebrations are arriving in full swing this year as Westport celebrates its Centennial Anniversary.  A full four-day celebration kicks off on the city's actual founding day, Thursday, June 26, with an array of other family-friendly activities planned for the weekend including a Push-Rod car show, Lady Washington tours, and fireworks on Saturday.  To add to the fun, charter offices are holding a Centennial Special on Salmon Charters as well as lodging discounts to encourage anglers to engage in what's bound to be a memorable day. According to Leraas, the marina will be doing their part to celebrate Westport's special day by replacing signage on the esplanade – a birthday gift to the citizens of Westport.
The marina is a draw, not merely for fishing communities, but also travellers and sailors. Leraas expresses that her favorite part of managing the marina is meeting all the different varieties of people. Not only is she able to hear new stories and see new faces, she plays a crucial role in making sure they have a safe harbor in which to rest.
To encourage more new visitors, the marina also offers a three-month mooring special. Once a year, a traveller can book a three-month long stay that begins the day they arrive. In 2013, over 100 boaters took advantage of this deal and became new faces in downtown Westport. Not just a deal for the boater, the moorage package helps bring economic vitality to the area no matter the season.
It's a big year for Westport as the Centennial Anniversary approaches. You can stay tuned for upcoming festivities at the Centennial Westport Facebook Page or by checking out the Experience Westport Event Page.
The fishing industry has played such a crucial part in the economy and community of Grays Harbor, celebrating with Westport and the Marina is just one of the ways we can say "thank you" and have a fantastic time doing it.