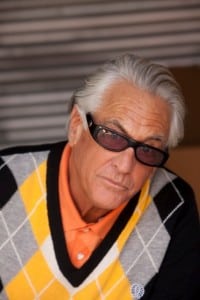 Face it: We're all a little addicted to reality TV. Even if you don't dream of being discovered as the "next big thing," almost everyone has a guilty pleasure show, whether it's based on cooking, remodeling, socializing, performing, or exploring nature.
The best part of such television is that its stars seem so approachable.  They conquer tasks with humor and we cheer with their success and weep with their disappointments. Why pass up the opportunity to approach one of TV's most colorful characters while he's in town?
This September, Rochester's Lucky Eagle Casino & Hotel casino will host a month-long contest of games and prizes, culminating in a meet-and-greet with treasure hunter extraordinaire Barry Weiss of A&E TV's Storage Wars and Barry'd Treasure. The festive, weekly event promises winners galore. Players Club members ages 18 and older can earn entries into the weekly Saturday drawings simply by playing their favorite games. Guests are eligible to win one time each drawing day by choosing a spot on a large game punch board. The drawings for winners will take place Saturdays in September every half hour between 5:30 p.m. and 10 p.m.
Joining the Players Club is easy and rewarding. During the Barry'd Treasure excitement, members can visit the Players Club window at the casino for passes to a meet and greet featuring television personality and treasure seeker Barry Weiss.
Though a newcomer to the Lucky Eagle, Mr. Weiss is making it his exclusive Northwest stop. Excited to visit, rediscover the region, and meet new and interesting people, he'll also keep his eyes open for unusual items and rare finds.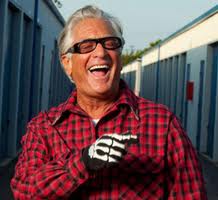 "Barry is known for his sharp wit, great fashion sense and for owning some pretty epic vehicles, so I'm sure fans of the show will be excited for the opportunity to meet him in person," said Michael J. Broderick, Lucky Eagle Casino & Hotel's vice-president of marketing. "Plus with a chance to win up to $50,000 every Saturday all month long and with Barry visiting on [September 27], we are going to be the place to be this September!" exclaimed Broderick.
Some of today's biggest stars are everyday folks who simply spend their time doing unusual things – and doing them well. Don't miss the chance to meet one of these amazing people while enjoying the casino and their many events, food specials, and hotel packages.
You can contact the Lucky Eagle Casino & Hotel at 800-720-1788.  They are located at 12888 188th Ave SW, Rochester, WA.