By Douglas Scott

Whether you are training for a race, trying to get back into shape, or just curious about exploring your neighborhood, running Grays Harbor is an activity that not only promotes a healthy lifestyle, but gets you more in touch with your community. In a region known for timber, fishing, and scenic wonders, exploring the history, culture and beauty of the Grays Harbor while running will have you seeing your hometown differently. When running, each street becomes more important, each building becomes a piece of interest and each step gets you more connected to our home.
Running is a great way to visit with friends, spend time with your kids or find a piece of solitude before or after a long day of work. The beaches at Ocean Shores or Westport make for great running, as the sand is soft and will help prevent jarring on your feet and knees. The sand gives way, forcing your legs to work harder with each step before rewarding you with a soft cushion each time your foot falls to the beach. Whether you run for 30 minutes or 2 hours, listening to the crashing waves and watching for seals, shorebirds and enjoying the solitude of the beautiful Washington Coast.
For those looking for a nice, wooden run around a great looking lake, the running trails and routes around Lake Sylvia are perfect year round. With two 2-mile loops for hiking, walking or running, as well as being the location for numerous high school cross country meets, the trails at Lake Sylvia will get you a great workout while enjoying the solitude and beauty of the woods of Grays Harbor.
For those looking to stay in the city, consider running from Sam Benn Park in Aberdeen to Bowerman Field in Hoquiam. The run weaves through the historic downtown and residential neighborhoods of Grays Harbor, tracing the region's history with every passing step. While the round trip course is 14.2 miles long, the route is mostly flat and gives views of our wonderful city, historic buildings and crosses our regions beautiful rivers.
If you are looking for races to participate in, Grays Harbor hosts some of the more fun and unique races in Washington State, ranging from beach runs and triathlons, to runs through the wilderness, along cranberry bogs, and below the flocks of hundreds of thousands of shorebirds. The following 5 races are sure to give you a great year of races, as well as some pretty awesome t-shirts.
Upcoming Local Races for 2015
Mountain Marathon and Hillbilly Half
Dubbed as the hardest half and full marathon in Washington State, this race is sure to challenge anyone looking for a nontraditional experience in the woods near Grays Harbor. Located in Capitol Forest near Rock Candy Mountain, this race leads you through heavily forested trails to beautiful views before the finish line. However, to get to the end, the trail takes you up steep climbs, muddy paths and over fallen branches. Limited to 300 participants, each runner will get a t-shirt and all finishers get a commemorative beer stein. This is a tough race, but is great fun for those looking to push themselves on a unique run.
When: March 7, 2015
Distance: Half Marathon and Full Marathon
Information: http://www.guerillarunning.com/Mountain_Marathon.html
Dugan's Fun Run (30th)
In 2015, Dugan's Pizza in Ocean Shores will be holding the 30th edition of their Dugan's Pizza Fun Run, making it one of the longest lasting races in all of Grays Harbor. Starting across the street from Dugan's Pizza, the 5k and 10k are half on the road and half on the sandy shores of the Pacific Ocean. The course is incredibly flat, with the run along the beach always popular no matter the weather. This is a great family-friendly running event, with a youth mile and kids dash all part of the day's festivities. Celebrate 30 years of running by heading to Dugan's Pizza for the annual fun run, you will have a blast!
When: March 22, 2015
Distance: 10k, 5k, Youth Mile, Kids Dash
Information: http://www.duganspizza.com
Run For the Birds
What better way to celebrate the return of hundreds of thousands of shorebirds than by lacing up your shoes and running through the streets of Hoquiam. With a race shirt and a goodie bag for those who pre-register, this race welcomes both runners and walkers who enjoy getting out and running as thousands of migrating shorebirds and hawks fly overhead. Mostly flat and weaving through the city and near Bowman Field, those who participate in this run will not only get fresh air and a great experience, but will also have a deeper connection with the city and with the Grays Harbor Shorebird Festival. Fun for all ages, this run shouldn't be missed.
When: May 2, 2015
Distance: 10k, 5k, 3k
Information: http://www.shorebirdfestival.com/index.html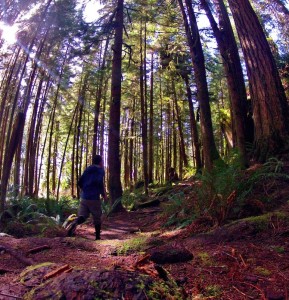 Ocean Shores Tri and Foot Fest
If you have ever wanted to participate in a triathlon, or are looking for a fun summer run around the city of Ocean Shores, the Ocean Shores Tri and Foot Fest is exactly what you are looking for. Offering 11 different styles of races over two days, the Tri and Foot Fest is one of the more inviting for those looking to bike, swim, run, or do all three. On Saturday, July 11, there will be numerous triathlon, duathlon and aqua bike races. On Sunday, July 12, there is a half marathon, 10k run and a 5k run, each showing off the beauty of the Ocean Shores region. With the route being mostly flat, enjoy running along the beach, near wildlife areas and over the miles of canals in Ocean Shores.
When: July 12, 2015
Distance: Half Marathon, 10k, 5k
Information: http://trifreaks.com/ocean-shores-big-weekend-tri-foot-fest/
Jog the Bog and Beach
Running by the cranberry bogs is an incredible experience, getting many up close and personal with one of Grays Harbors most famous industries. Offering a 10k, a 5k and a 3k run, the Jog the Bog and Beach Race in Grayland, Washington is fun for all levels of runners. Taking place on the beach and along the roads leading through the cranberry bogs, the terrain of this race is flat, easy to follow and fun for the whole family. Race participant s will receive a comparative t-shirt that is sure to bring back fond memories of this race each time you wear it. If you are in or near Westport in October, the Jog the Bog and Beach run is a must-do running event.
When: October 11, 2015
Distance: 10k, 5k, 3k
Information: http://www.westportgrayland-chamber.org/calendar.php