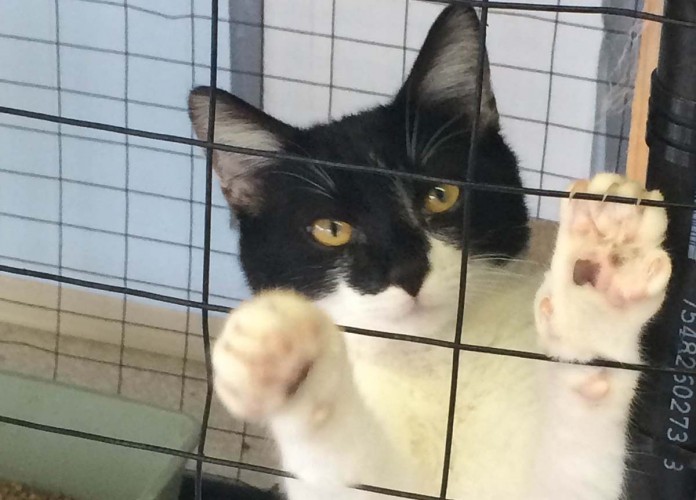 By April R. Duncan, Elma High School Intern
Looking to grow your family and make a new friend? It's a great time to adopt. PAWS of Grays Harbor and North Beach PAWS are no-kill shelters for dogs, cats and other pets in Grays Harbor. Depending on their intake, PAWS of Grays Harbor and North Beach PAWS house everything from cats, dogs, and even bunnies.
According to Debby Valdez and the rest of the North Beach PAWS team, "There is no better feeling than seeing a cat or dog that was sad and unwanted, sometimes mistreated and abused when it came to our shelter, leave happy and confident with a loving family." This is what PAWS strives for. They wish to make a difference in both an animal's life and person's life.
North Beach takes in animals in its service areas which include Ocean Shores, Moclips, Humptulips and West Hoquiam.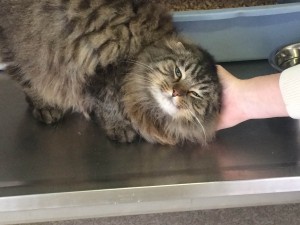 Aberdeen takes in animals on the Eastern side of Grays Harbor.
The Aberdeen PAWS' capacity is no more than 20 dogs and between 50 and 80 cats, and North Beach has a capacity of 30 cats and 10 dogs.
Requirements?
Besides the adoption fee, there is only one other requirement to adopt. The future pet owner must simply want the best for his or her animal. They need to be able to provide and genuinely care for their animal.
At the Aberdeen facility adoption is normally $80 for cats and $100 for dogs, and at North Beach, adoption fees are $225 for dogs, $100 for kittens, $80 for cats over four months, and $120 for exotic breeds. These prices make giving an animal a new, loving home affordable. And, within the adoption fee are wellness checks, vaccinations, spay or neuter treatments, FIV/FELV tests, and flea and worm treatment fees.
What are the community and volunteer opportunities?
It takes over fifty volunteers every week at North Beach to fill their care shifts. Anyone wishing to apply for a volunteer position can visit North Beach PAWS on Saturdays 10:00 a.m. to 4:00 p.m. or check out their website at www.northbeachpaws.org under the "ways to give" tab. Their volunteer coordinator is Lorna Valdez and she can be reached at 360-289-2924.
For those looking to apply in Aberdeen, check out their website at www.pawsgh.org or come by their office on Wednesdays from 10:00 a.m. to 4:00 p.m. or Saturdays 11:00 a.m. to 3:00 p.m.
Aberdeen and North Beach PAWS sponsors many fundraisers that the community can take part in. North Beach holds garage sales at their facility every Saturday during their usual hours. They are always looking for donations that can help fund PAWS. Aberdeen is currently sponsoring a shoe drive. They are avidly looking for donations of gently used shoes to reach their goal of $1,000 raised for the shelter. Anything from blankets and food to money and cleaning supplies can make a difference, too. Also with the use of WoofTrax, any dog walker can log their time walked and WoofTrax will donate money to your local pet shelter. Go to WoofTrax's website or download their app today.
Follow North Beach PAWS' Facebook page to view and share posts of adoptable pets with your friends and family and help an animals in need find the homes they deserve. For further information on PAWS of Grays Harbor, visit them online.