Submitted by Port of Grays Harbor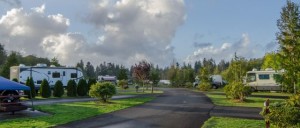 The Port of Grays Harbor's newest waterfront access facility, Friends Landing, is now taking reservations for the 2015 camping season.
The popular recreation area on the Chehalis River, just outside of Montesano, offers RV and tent camping with 29 sites available. The 18 RV sites include electrical and water hookups and the 11 tent sites have available water. Public restrooms also offer two ADA accessible showers. Camping fees for RV's are $25 per night with tent camping $15 per night.
Grays Harbor's hidden gem also features two large picnic shelters that can accommodate your next outdoor birthday party, family reunion or company picnic. The shelters can be reserved for $50 per day or $10 an hour.
Friends Landing, which became a facility of the Port of Grays Harbor last fall, offers 152 acres of recreation opportunities on the Chehalis River including hiking, fishing, camping and bird watching. The site also features a 32 acre man-made lake surrounded by a 1.7 mile trail, as well as a boat launch on the Chehalis River.
Friends Landing is open for camping mid-March to Mid-November.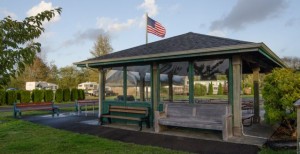 To make reservations call (360) 249-5117. For more information visit www.friendslanding.org or email friendslanding@portgrays.org.  You can also follow the facility on Facebook.
Each year, thousands of visitors take advantage of the Port of Grays Harbor's waterfront access facilities; Friends Landing, the Westport Marina, the Westport Viewing Tower & Platform and the 28th Street Boat Launch in Hoquiam, Washington.  An economic engine on Washington's Pacific Coast, the Port of Grays Harbor boasts four-deep water marine terminals, Washington's largest seafood landing port – the Westport Marina, a jet-capable airport — Bowerman Airport and over 1,000 acres of industrial property, including super-sized facilities and acreage available at Satsop Business Park.  For more information visit portofgraysharbor.com.