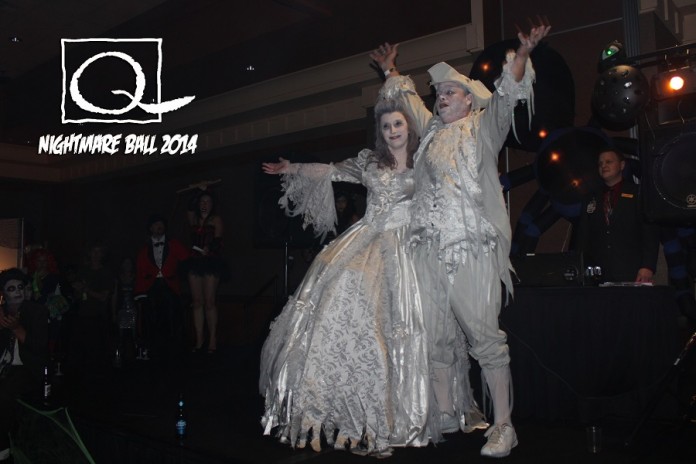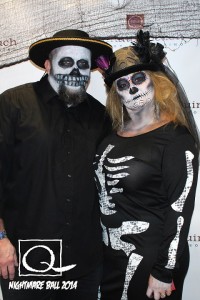 Poor zombies, no one appreciates their single-minded determination. TV and games slaughter them at every turn and even the Centers for Disease Control and Prevention, Popular Science magazine and researchers from Cornell University have developed scientific theories based on an undead apocalypse — though primarily to study contagious outbreaks or develop pandemic-level preparedness plans.
Saturday, October 31 you can transform into  or party alongside the shuffling masses at Quinault Beach Resort and Casino's Nightmare Ball: Zombie Outbreak. From 9:00 p.m. into the wee hours of November 1, enjoy dancing, food, drinks and a costume contest with prizes totaling more than $3,500.
As always, Quinault Beach offers an array of spa services, dining options and overnight hotel packages. This is the sixth year of the Nightmare Ball and it remains one of the Resort's biggest annual events. In 2014 alone, more than 500 attendees partied in such costumes as the Scooby Doo gang, Olive Oyl and Popeye (with a twist: she was the sailor, he was the damsel), and a deer in the headlights (another tandem act where she was the deer, he wore the lights!).
Quinault Beach marketing staffer Jody Cadle agrees that "the highlight of the ball is the vast array of costumes that are worn by our guests! We have had such imaginative costumes as a walking coffin accompanied by a solemn gravedigger; inside was a creepy decomposed body that could come out and walk around. Scary! As far as fan faves, we once had a Jedi who wowed the audience with his light saber skills to take home the People's Choice award and $500!"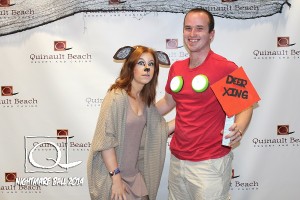 Tickets to the 21+ event are $20. These can be purchased in advance either online or at the hotel front desk. Guests can also buy them at the door the evening of the event. This includes entry into the ball and the costume contest as well as finger food (figuratively speaking), a commemorative cup, and delightful dips from the potent witch's cauldron.
Dance the night away with live entertainment provided by DJ Bobby V and the Eclectics, or head to the card room for poker games with David 'the Groz' Grosby from ESPN Seattle.
Throughout Halloween night, wandering judges will choose their favorite costumes. The top five finalists will compete for cash prizes in the categories of sexiest ($1,000), best couple ($500), scariest ($500), most original ($500), and best group costume ($1,000) as determined by audience vote.
Please note that costumes may not include weapons and while face paint and masks are fine for the ball, they will not be allowed on casino floors.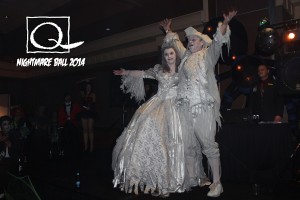 Can't make it to the ball but want the opportunity to mingle with the mangled? Mondays from 4:00 p.m. until 10:00 p.m. through October 26, play the Man Up for Midnight game in the casino for a chance to win up to $5,000. And check the resort's event calendar for daily promotions, specials and entertainment.
The Quinault Beach Resort and Casino is located at 78 State Route 115 in Ocean Shores. Call 888-461-2214 with any questions about the Ball, booking a Halloween stay-cation, or upcoming holiday festivities.
Don't worry, you have all of October to perfect your ideal undead shuffle.