By Douglas Scott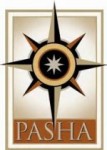 There is nothing quite like that first sip of hot chocolate after chilly adventures in the wilderness of the Pacific Northwest. As the chocolaty aroma fills your nostrils and the initial taste of cocoa touches your tongue, there is a moment of bliss that occurs, and all seems right with the world. For those that love hot chocolate, there is little better than having a delicious cup in your hands, chatting with friends or family after a fun day.
Using reviews, personal experiences and the advice of dozens of hot chocolate enthusiasts from around the region, I have compiled a list of 7 of the best places around Grays Harbor to experience the deliciousness of hot chocolate. From drive-thru coffee stands and boutiques, to resorts, lodges and bakeries, I have scoured around the harbor to bring you our favorite hot chocolate destinations, each of which are locally owned and operated.
Emily's Confections in Pacific Beach
Locally owned and operated, this popular Pacific Beach destination is well worth the trip up the North Beach of Grays Harbor. Highlighted by the cinnamon rolls and a tomato bacon quiche, the bakery is outstanding. However, the main draw for many is the cup of hot chocolate, served with delicious whipped cream. Stopping at Emily's Confections should be something you add to any and every trip to Pacific Beach. Just minutes from Pacific Beach State Park, consider explore the North Beach region of Grays Harbor before or after getting some pastries and warm drinks. More info can be found on Emily's Confections' Facebook page.
Hours: 8:00 a.m. – 4:00 p.m. daily
Cost: $2.50 comes with whipped cream
Coffeeman Espresso in Aberdeen
No trip to Aberdeen is complete without stopping at one of the best, and oldest, roadside coffee stands in Grays Harbor. Serving Aberdeen right off of Highway 101 for the past 15 years, Coffeeman Espresso in Aberdeen is hands down the best place in town to get a cup of cocoa. The cocoa is amazing, as they use real Ghirardelli chocolate. To top off the drink, Coffeeman adds marshmallows to make the drink even more delightful. Coffeeman is a perfect place to take the family, as they offer special deals for kids. Served in a decorated cup, the kid-sized cup of hot cocoa is sure you be your child's favorite. More info can be found on the Coffeeman Espresso Facebook page.
Hours: Monday through Friday from 5:30 a.m. – 5:00 p.m. and weekend from 6:30 a.m. – 5:00 p.m.
Cost: Starts at 2.50 goes up to $3.50 depending on size. Kid Cocoa costs just $1.75
Quinault Beach Resort and Casino near Ocean Shores
For many, stopping at the Quinault Beach Resort and Casino after a day at the coast is routine, yet many may fail to order a delicious cup of hot chocolate. The cocoa served at the Quinault Resort is great, but what makes it truly impressive is the low cost and fantastic view of the sand dunes and crashing waves in the distance. When visiting, request a seat by the back windows to have the best view. Also, don't miss out on trying a cup of clam chowder, said to be some of the best in Washington State.
Hours: 7:00 a.m. – 7:00 p.m. daily at the the coffee bar
Cost Restaurant: $2.50
Coffee Bar: $2.45 to $3.05, depending on size
All Wrapped Up Coffee and Gifts in Montesano
Quite possibly one of the most underrated destinations in Grays Harbor, the team at All Wrapped Up does an amazing job serving up baked good and delicious coffee. They also make a fine cup of hot chocolate, perfect for warming up before or after a day at Lake Sylvia State Park. The cocoa isn't unique to the store, but the ambiance of this quirky destination makes it taste out of this world. For an added bonus, grab a scone. Your mouth will thank you, as they are incredibly delicious. More info can be found on the All Wrapped Up Coffee Facebook page or read this full story about the Montesano coffee shop.
Hours: Monday through Friday from 6:30 a.m. – 5:00 p.m. and Saturday from 8:00 a.m. – 3:00 p.m.
Cost: $2.44 to $3.09, depending on size
Tinderbox Coffee Roasters in Westport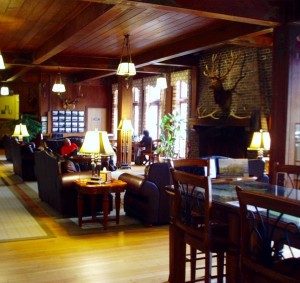 Tinderbox Coffee Roasters is quickly becoming Grays Harbor's most popular coffee shops, and for good reason. With coffee enthusiasts flocking in from Seattle and Portland, their selection and styles of serving are second to none in the region. Locally owned and operated, this coffeehouse also has 30 different loose-leaf teas. However, the main reason I stop is for the hot cocoa. The cocoa, like everything the staff at Tinderbox serves, is made with care. Rich, served with sprinkles, and the perfect level of sweetness, you can't go wrong stopping here before or after a trip to the beaches and unique destinations around Westport.
Hours: 7:00 a.m. – 4:00 p.m. daily
Cost: 8oz-24oz $2.00 – $4.00
Lake Quinault Lodge in Quinault
Originally built in 1926, the Lake Quinault Lodge is one of the few classic lodges on the Olympic Peninsula. Situated right on Lake Quinault, in the heart of the rainforest, there is no better setting for drinking a nice warm glass of cocoa. While the cocoa isn't super impressive, the scenery and lodge makes it taste a bit richer and sweeter. What makes this such a good stop is that you can grab a cup after exploring the rainforest, sipping your cup of cocoa (served with whipped cream) on the back deck, or in the same dining room the President Franklin Delano Roosevelt ate at in 1937 as he was creating Olympic National Park. The building is beautiful, the history is as rich as the chocolate taste in your cup.
Hours: Variable by season; check here to confirm hours
Cost: $3.00
Ocean Beach Roasters in Ocean Shores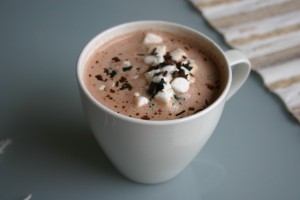 Quite possibly the quirkiest place to get a cup of cocoa in Grays Harbor, Ocean Beach Roasters is located in a home that has been converted into a coffee shop. Serving some of the most delicious cinnamon rolls in the state, as well as mouth watering quiches, pastries, sandwiches, there isn't a bad thing on the menu. The coffee is delicious, but the hot chocolate is perfect. Sweet, savory and served at just the right temperature, the hot chocolate at Ocean Beach Roasters is a must after a day exploring Damon Point or hanging out at the Jetty. Follow the Ocean Beach Roasters Facebook page for more details.
Hours: 9:00 a.m. – 4:00 p.m. most days; open until 8:00 p.m. on Thursday and Saturday
Cost: $2.71 to $3.80 depending on size.