Now in its eighth year, the Washington Interscholastic Activities Association's LEAP (Leadership through Education Activities and Personal development) Committee is designed to give the more than 250,000 students who participate in high school and middle school athletics and activities in the state a voice.
The 16-member committee, which is comprised of eight seniors and eight juniors who serve two-year terms, represents Washington State's nine districts and six school classifications.
Those selected for the committee go through an extension application process, including providing three letters of recommendation, an essay on why they believe athletics and activities are important and a video showcasing their school and why they should be selected.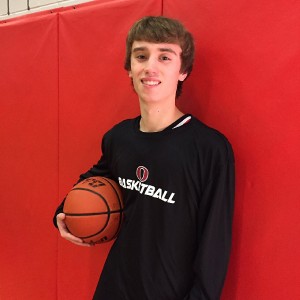 It's a tall order; and Drake Mitby is pretty much the poster child of what the WIAA was looking for when they came up with the committee.
There's busy and then there's the Ocosta High School junior's schedule.
Mitby has the athletic portion of the LEAP committee job description more than covered. A throwback three-sport athlete, he participates in cross country in the fall, basketball in the winter and track in the spring.
Over on the activities side, he is president of the school's Future Business Leaders of America (FBLA) club, as well as a member of the Wildcat's state-placing Knowledge Bowl team.
And, Mitby is also a 4.0 student and up until this year he was active in ASB, but elected to take some time off from that function. You can hardly blame him – the kid's busy.
So when Mitby first heard about the LEAP Committee, the only real question was, "Does he have the time?"
Probably not, but he decided to throw in his application just the same.
To no one's surprise, he was one of the eight juniors selected to join the committee.
"When I applied, I originally just thought this was something that would look good on my resume," admitted Mitby about his initial motivation to become a part of LEAP. "But it's definitely been a great experience. It's really opened my eyes to helping people and trying to better situations and improve things."
"Coming from a small school, you sometimes don't have the benefit of diversity. With LEAP, I am surrounded by these amazing people who I would not have had the opportunity to work with if it wasn't for being on this committee."
The WIAA, which oversees more than 120 state championships, asks the LEAP Committee to meet six times throughout the year.  The meetings feature leadership exercises, peer discussion, group projects and guest speakers. One goal of the committee is to supply feedback to the Association's various initiatives.
"It gives you the bigger picture on what is going on," Mitby said about LEAP meetings. "There's so many factors that go into all these state events, and this committee is a way to communicate our thoughts and ideas. It gives the student athletes a voice."
Mitby and his fellow LEAP Committee members will oversee Coins for a Cause during the state football championships at the Tacoma Dome on December 4 and 5. LEAP students organize a coin collection competition during the halftime of each of the seven state title games with the participating schools competing to see who will raise the most money.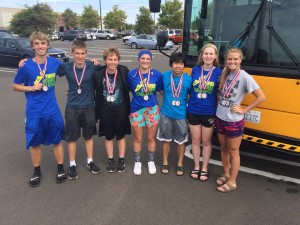 Coins for a Cause, which was established in 2009, raised more than $2,800 for Special Olympics Washington at the 3A/4A state basketball championships during its inaugural year and has since become an annual event at both the state basketball and football championships, raising approximately $35,000 for organizations like Special Olympics Northwest, Northwest Harvest and InvestEd.
"We will also be participating in a community service project this year," Mitby said. "We haven't decided exactly what we are going to do, but we're leaning towards working with a food bank."
Mitby capped his junior cross country season by advancing to the state meet in Pasco.
It is now on to basketball for the 6-foot guard. The Wildcats are coming off an 18-win season where they finished tied for second in the 2B Pacific League before losing to eventual state champion Morton/White Pass at the regional tournament.
In the spring he plans to turn out for track, swapping baseball for running cleats.
"I just like to get involved," Mitby said. "I've definitely had some great experiences because of LEAP."