Alternative methods of healing are becoming increasingly popular. While most of us know about the more established practitioners like chiropractors, massage therapists and acupuncturists, Aberdeen native Jane Reibel represents a new group of practitioners who teach and support healing through diet and whole food supplements.

Reibel, a practitioner of Nutrition Response Testing (NRT), says she regards her work as a ministry rather than a job. Self-employed, her advertising mostly consists of handing out business cards and word of mouth from clients. However, this word of mouth tells amazing stories.
For example: A woman suffering from severe chronic fatigue syndrome could hardly walk and had lost her mental focus. After six months of working with Reibel, her health had improved enough for her to work in her garden and play with her grandchildren.
Or, how about this one: After just a few days of taking a whole food supplement recommended by Reibel, a man living with severe abdominal pain and acid reflux saw his symptoms vanish. When he went back to the specialist six weeks later, the doctor was amazed to find his digestive tract showed no trace of inflammation.
Customer testimonials like these are common among Reibel's clients, but that's because Reibel puts her clients' health in their own hands by empowering them to take charge of through whole food nutrition. Reibel's husband Charley says, "Thomas Edison said that the doctor of the future will give no medicine but will interest his patients in the care of the human frame, in diet, and in the cause and prevention of disease." This sentiment is evident in Reibel's approach, and it's an approach she's always had.
Reibel was always interested in natural healing and can remember first witnessing the healing powers of food at age 18 when she observed her aunt completely restore the health of her vision simply and naturally using carrot juice. While still in high school, Reibel also found herself captivated by a presentation given by Dr. Max Gerson who advocated fighting cancer with a healthy diet. These introductions lit a fire in Reibel, and she knew a career in nutrition was in her future.
However, while Reibel was passionate about nutrition, she was also passionate about raising her family. It took Reibel 10 years to complete her online coursework while taking care of her family and working part-time cleaning houses, but in 2011, she received her Master's Degree in Holistic Nutrition and trained in NRT through a series of Seattle workshops instructed by Dr. Freddy Ulan.
Today, Reibel is the founder and membership director of Harbor Natural Health, a support group that shares articles and information about how to keep health in balance. Currently, Reibel works from her home in Central Park while she acts as caregiver to her 94 -year-old mother.
Friendly and unassuming, a visit to Reibel's office feels like visiting with a friend. Her professional equipment consists of an examination couch, a shelf with whole food supplements, and two wooden cases with testing samples. Reibel seems to have lot of time, but that's because there is no rush. A visit can take a couple of hours. She talks about the client's diet and lifestyle and encourages nutrition diaries. She conducts NRT to find which whole food supplements and dietary changes are best suited for the healing process.
During visits, client lies on his/her back on the couch and raises an arm. A testing sample of a whole food supplement is placed on the body. Reibel applies pressure to the client's wrist and the client is asked to match the pressure. The correct remedy will make the muscle to the arm lock. This means that it will become almost impossible for Reibel to push the arm down. This is a curious and surprising feeling for many clients. "How is this possible?" they often ask.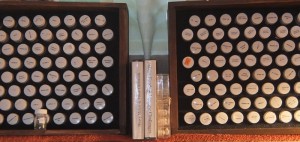 Reibel explains, "We are electric beings, in fact, we can light a small bulb with our fingertips. Our organs vibrate with a certain frequency. You could imagine that each organ has a battery pack with telephone lines to the surface. These lines are nerve fibers that lead to reflex points on the surface. NRT is a category of energy medicine as are chiropractic, homeopathy and acupuncture. In acupuncture a stimulus is applied to a reflex point to clear the energy flow. NRT tests for low energy in organs. Low voltage leads to disease. NRT identifies correct food or food supplements to detox and increase the voltage in weak organs," she explains. "I test for five main factors that tend to cause low voltage: pathogens, including fungi and molds; digestive problems; metals; chemicals; and scars on the skin's surface. Then I test for the supplements needed to clear the energy flow."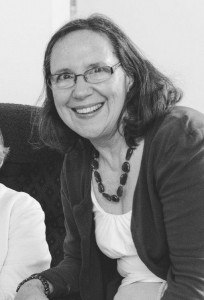 Reibel points out that 50 percent of the focus when working with a client is diet. Sometimes just one or two foods need to be changed to increase energy and focus by detoxing the body. A nice side effect of detoxing is weight loss. The change of diet and whole food supplements determined by NRT will detox the body and increase the impact of the other energy healing methods mentioned above.
Reibel emphasizes the need to network in healing our bodies. She recommends the services of local practitioners Doris Reed, Pam Drake and Carolyn Wescott as well as the book "Healing Is Voltage: Cancer's On/Off Switches: Polarity," by Dr.Jerry Tennant, for those interested in learning more and taking the next step.
You can make an appointment with Jane Reibel by calling Harbor Natural Health at 360-580-9537.