When a child gets sick, parents often find themselves in a dilemma, especially if one parent is more concerned than the other. Should we take her to the doctor or keep her at home? How do we know if it's serious? If we take him in and it's nothing, we've wasted time and money, but if what if we don't and it turns out he's really ill?
In Grays Harbor County, there will soon be a third option: receive care from the new Summit Pacific Virtual Care Clinic, offered by Summit Pacific Medical Center (SPMC). The Summit Pacific Virtual Care Clinic will be available 24 hours a day, seven days a week by phone or webcam and can be accessed through SPMC's website or through their SPMC Virtual Care app in the Google Play Store or Apple App Store.
"It's basically an urgent care clinic that you can visit electronically either virtually online or through an app on your mobile device," says Summit Pacific's CEO, Renee Jensen. "A triage nurse can tell you whether to schedule a visit with a care provider or come into the actual urgent care clinic, which is open until 8:00 p.m. It helps patients navigate the health care system."
Virtual Care is part of Summit's ongoing efforts to transform the system into a more prevention-based model of treatment. "We're really trying to think about how to provide care to our community in a whole new way," says Jensen. "Our goal is to identify the needs of our patients before they're sick."
Issues like bladder infections/UTIs, upper respiratory infections; sinus infections, sore throats, ear pain, coughs, allergies, pink eye, rashes or minor injuries can be treated without the need to physically visit the medical center. Most patients are seen within 30 minutes of their request for care. The medical record from the visit is shared with the patient's primary care provider. If the patient does not have a primary care provider, Summit Pacific Medical Center will help get them one.
The medical team stratifies patients on a scale from 1-5 based on the seriousness of their complaints and the number of diagnoses they have. "A one rating might be a 36-year-old firefighter who gets one physical a year," Jensen explains. "Multiple diagnoses or issues that require a high intensity of care and care coordination are a five. But if that firefighter brings their physical results to a doctor and it turns out they have high cholesterol and pre-diabetes, suddenly, they're a three."
Failing to diagnose problems before they become serious means that the system is also failing patients, she contends. "If we're going to move to a world where we prevent illness, we need to take care of people before they're at a level five."
With virtual care, prevention becomes more viable, as patients are more likely to call in and get treatment because of the minimal expense and convenience. Virtual visits cost just $40, and the patient is not charged if their medical issue is not appropriate for the system.
When the system launches on May 25, patients will have access to a medical team from Carena, Inc., a group of experienced board-certified family practice physicians and nurse practitioners. "They're experts in delivering virtual care, and now they're part of our team," says Jensen.
Jensen believes this will make treatment much more convenient for patients. "For conditions that need lower levels of intervention, they can get a quick prescription," she says. "For working families, the traditional health care hours are not conducive to coming in. I'm a busy working mom myself, so I know how challenging it can be."
For decades, the only option was the emergency room, a circumstance that has more recently been alleviated by the rise of urgent care clinics. "Virtual clinics are another extension of urgent care," says Jensen.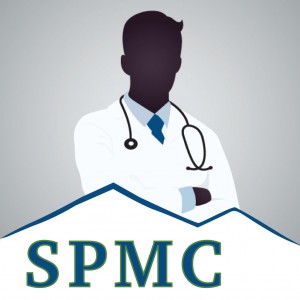 For GenXers and Millennials, the system should be a piece of cake. "A lot of them do everything electronically and really enjoy doing business by smart phone," she says. "This gives them another option. It's a preference of style."
For now, the system is not set up to allow Medicaid patients because of existing laws that prevent charging these patients. That is a situation Jensen wants to change. "We're working with Medicaid to bring them online," she says. "We're in conversations with Amerigroup and Molina so that those patients can be covered."
Eventually, the goal is to connect patients with their regular Summit Pacific providers and enable them to schedule a follow-up visit. "What we'd really like to do is learn how to use this virtual platform and have our own providers schedule virtually," Jensen explains. "We need a little bit of time to figure out how to implement that."
Looking further down the road, she hopes the system alleviates the shortage of physicians in the region. "I would love to see a reduced number of physical visits and for people to able to be more efficient about their health care," she says. "Physicians in our area are extremely taxed. We are 14 primary care providers short of being able to provide what our community actually needs. This system can help us make inroads into that shortage. It just depends on how well the community embraces change."
Visit the Summit Pacific Virtual Care Clinic website or call 360-346-2222. for more information.
Sponsored