Summer is almost here! With kids out of school, families are looking for things to do around Grays Harbor.  Here are 15 ideas for activities, events and things to do around Grays Harbor that won't break the bank.
1.  Lake Aberdeen

With a unique play area, picnic tables, and a shallow area for wading and swimming, Lake Aberdeen tops the list of free places to spend some time this summer. Fishing and boating are allowed on the lake. To reach the lake coming from Aberdeen, drive on highway 12 E toward Montesano and make a left on Aberdeen Lake Rd. At the fish hatchery, take another left to stay on Aberdeen Lake Rd. Follow the road to the park entrance.
2.  Flag Day Parade
Have some old-fashioned fun by visiting Ocean Shores for the annual Flag Day parade. The parade starts at 11:00 a.m. on Saturday, June 11. Arrive early, as it can get busy, pick a spot, and be prepared to catch candy and greet the floats. The parade is only one of many free and fun family friendly events in Ocean Shores over the summer, including the annual Beach Blast and the Festival of Colors.
3. Visit a Spray Park
For a quick way to cool off during an exceptionally hot day, stop by one of our splash parks. Finch Playfield in Aberdeen and Art Pocklington Central Play Park in Hoquiam feature plenty of fountains and spray features to entertain the kids.
4. Hunt for Berries at Lake Swano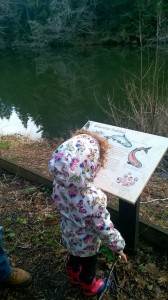 Any dry day is a great day to take a hike around Lake Swano, but the trip is even more interesting when the berries are ripening. Hit the library, do some research, and get to know which edible berries grow in our area. We are fortunate to have numerous varieties. In particular, my family enjoys searching for salmonberries. Their orange-like color and raspberry shape are extremely easy to identify and they grow in abundance. The Lake Swano trail is both easy and not heavily trafficked, making it an excellent place for kids to learn about many of the flora we have in our region.
5. Coastal Interpretive Center
The Ocean Shores Coastal Interpretive Center is a favorite spot for our family. It is worth the drive from anywhere in the county year round. But in the spring and summer, the center is open daily, offering more opportunities for fun and learning. Not only is it chock full of hands-on exhibits for curious kiddos, the center has an outdoor play area and beautiful nature trail. Open from 11:00 a.m. until 4:00 p.m. daily until the week after Labor Day, this place is a must-see for all children of the Harbor.
6. Rusty Scupper's Pirate Daze
A summer would not be complete without a visit to Westport during Pirate Daze. From June 24 – 26, Westport transforms into a magical place full of music, pirate costume contests, kids' Olympic games, and of course the Sunday afternoon parade. Visit their website for a schedule of events, then come out and join the fun.
7. Fly a Kite
You cannot possibly think of summer in Grays Harbor and not think of kite flying on the beaches. You can be sure that the coastal skies will be colorful this summer as families from near and far hit the sand with kites in hand. Keep in mind that the state park beaches require a Discover Pass, and if you don't already have one you'll have to pay. Otherwise, consider visiting Ocean Shores or Moclips for excellent flying options.
8. Summer Reading Kick-Off Parties
Just because it's summer doesn't mean we need to forget about books for those months. The Timberland Regional Library branches have kick-off parties planned around the county for the month of June, ensuring that plenty of fun and plenty of reading will continue through the warm weather. Check the TRL library closest to you for specific dates and times, or visit them all if you'd like!
9. Seabrook's 4th of July Festival
If you haven't made plans yet for your 4th of July weekend, consider spending it at Seabrook. Plenty of fun, family activities are planned for three straight days. Between a bike parade, a game show, s'mores, and the traditional 4th of July activities, you're sure to have a blast at the beach.
10. Explore Damon Point at Low Tide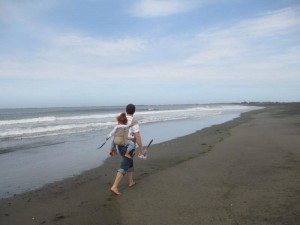 If you enter Ocean Shores and follow Point Brown Avenue to its conclusion, where it becomes Discovery Avenue, you will see the Quinault RV Park. Adjacent to the RV Park, you will come to a small parking area along the road. This is the entrance to Damon Point. Damon Point is a spectacular place to bring children when the tide is low. All sorts of shells, rocks, and other fascinating beach finds can be seen here. It is also an excellent place to spot birds unique to our area.
11. Park and Play with the YMCA
The YMCA of Grays Harbor, Timberland Regional Library, and the City of Aberdeen are joining forces to create a summer filled with recreation at our local parks. At North End Playfield, Peterson, Pioneer, Finch, and Garley Parks, YMCA mentors will have activities and free lunches for kids 18 and under. See their brochure for details. Don't miss the summer kick off on June 18th at Peterson Park from 11 a.m. until 2 p.m.
12. Take a Day Trip to Lake Quinault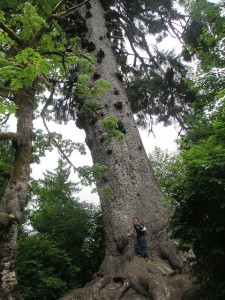 With several easy hiking trails, the beautiful historic Lake Quinault Lodge, and several spots for picnicking, boating, and fishing, Lake Quinault makes a great destination for a summer day trip with no entrance fees. On the south shore of the lake, the trail to see the world's largest spruce tree is short and easy for younger kids. The Kestner Homestead trail is one we enjoy on the north shore. It begins near the rain forest ranger station, is a 1.3 mile long loop, and goes through the old homestead.
13. Westport Winery
A winery might not be the first place that comes to mind for places to take kids this summer, but in Westport, it certainly should be. The Westport Winery grounds are open to all ages to explore. Game lovers will enjoy spending some time on the patio with chess, checkers, and a massive scrabble board. The grounds feature a grape maze, horseshoes, colorful and intriguing sculptures, a musical fence, and a golf course. The winery is open every day from 11:00 a.m. until 7:00 p.m., and has something to offer for kids and adults alike.
14. Grays Harbor National Wildlife Refuge
On the Aberdeen/Westport side of the Harbor, Bottle Beach State Park is the place to go for an up close look at the bay. For bird, bug, and animal lovers, the National Wildlife Refuge on the Ocean Shores/Hoquiam side of the bay is the place to go. The Sandpiper Trail is a long wooden boardwalk, lined with trees until you reach the bay area. Bring binoculars and magnifying glasses to hunt for wildlife along the trail. Though the main shorebird festival ends in spring, you may catch the beginnings of the smaller fall migration in late summer.
15. Bike Rodeos and Rides
Show up to one of the bike rodeos hosted by the library this summer and get your bike in tune and ready to ride this summer. There will be fun bike activities as well as information on maintenance. The rodeos will be at the Elma library on June 15 at 10:30 a.m., the Aberdeen library on June 18 at 3:00 p.m., and the McCleary library June 22 at 2:00 p.m. After the rodeo, head out on one of Grays Harbor's great kid-friendly bike trails.
Have more ideas for cheap family fun around Grays Harbor?  Drop us a note at submit@graysharbortalk.com to share your favorite ideas.