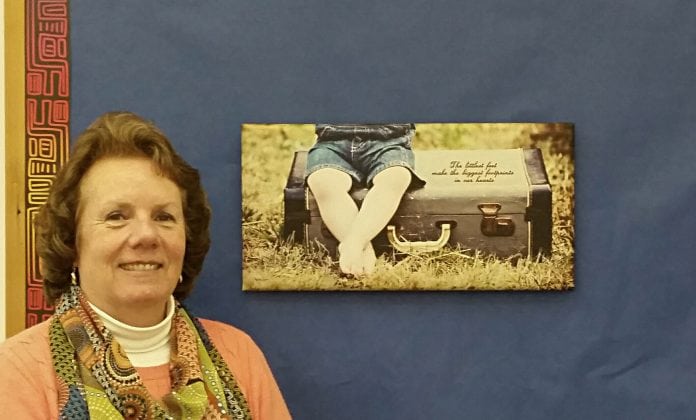 Deborah Holcomb joined the North Beach School District this year as their new superintendent. To reach the beach, she followed an educational path that was 38 years in the making.

From an early age, Holcomb understood the value of education. Both of her parents, as well as her grandparents, were educators. You could say it was in her DNA and it certainly helped guide her on the path of her life's work. "I knew that although it was
encouraged, it wasn't expected that I went into education," she shares.
Holcomb swam in high school during the first few years in which women participated in sports under new opportunities offered by Title 9. It was her swimming talent that landed her a job teaching swimming at her local YMCA . Through this opportunity she was fortunate to attend a leadership conference in California. This exciting experience helped solidify her decision to pursue a career in education.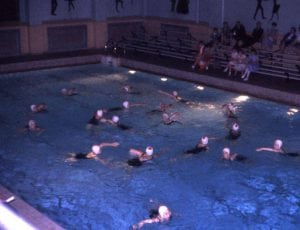 Growing up in family of educators she knew the joys and the realities of this path.  The long hours and sometimes difficult challenges with students, family or staff were daunting, yet the joy of helping children on the path of discovery was too tempting to pass up. She forged ahead and after high school graduation set out for Washington State University to earn her teaching degree. Holcomb was still not quite sure which area of education her future would hold, but she knew she was heading in the right direction.
While attending WSU she continued her dedication to swimming and participated on the synchronized swim team playfully named the "Fish Fans." In the beginning of her career, her love of athletics combined with her desire to teach motivated her to become a PE teacher. However, she soon found herself drawn to working in a more traditional classroom setting with her own classroom of students in order to build deeper, more lasting relationships. While teaching fifth grade, Holcomb developed an economics program in which students would create and run a company, coming together at the end of the unit in a Marketplace, selling their wares.
Some of her favorite memories from this time in her teaching career are of special students who found a passion for something they might not have otherwise tried. One young boy made beautiful pencil holders and candles that were popular in the Marketplace with all of the teachers. This fostered a sense of creativity that he hadn't experienced before. "I watched his confidence bloom right before me, changing his outlook on school," Holcomb shares proudly.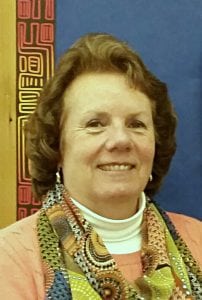 During her career she spent time teaching on Bainbridge Island. This chapter was highlighted by collaboration in the designing and developing of a brand new elementary school building. With much thoughtfulness into the longevity of the building and the best way to utilize space for both students and teachers, Holcomb was proud to see these plans come to fruition.
Soon after, she set her sights on the city of Seattle where she accepted a position with the Highline School District  at  Shorewood Elementary School. Here, she would transition out of the classroom and become the principal for the next 10 years. During her time in this diverse school she worked diligently with staff to create a climate of caring defined by standards and boundaries and focused on future learning. "I saw a change happening and worked to foster a support system that extended beyond the classroom," Holcomb reflects.
Throughout the years, Holcomb has always found balance in her busy life by spending quality time with friends and family. As an adult, she found a new athletic endeavor – golf. This new passion brought her to Ocean Shores several times where she'd enjoy a round or two at the Ocean Shores Golf Course. On one of these visits, while passing by North Beach High School, she became curious about what it would be like to live and work in the North Beach area.  She enjoyed the beautiful surroundings, the ocean, the slower pace and was definitely ready for a change from long commutes and busy freeways.
In the spring of 2015 the North Beach Superintendent position opened and once again Holcomb's winding path led her in a new direction. This time, it was towards a new career milestone and a golf course she already knew and loved. "It was an easy choice," she says. "there were so many things about the area that drew me in and the community support for the kids was amazing."

All the tools and experience Holcomb gathered along the way have prepared her for her most diverse leadership role yet.
When exploring the North Beach School District, one thing that struck Holcomb was the amount of community support for the students. Having experienced small town culture in her prior teaching on Bainbridge Island, she valued community and the role it played in a child's success. In her 38 years in education she has learned the importance of  multi-tiered support that includes community, parents and school and saw that system in place in the North Beach area. "The district is ready for a new chapter and I want to be a part of that story," Holcomb says enthusiastically.
As Holcomb immerses herself in this new role, she is spending her time listening, observing and learning. She is becoming a student once again. Holcomb is confident she is prepared use all she has learned on her long and winding path that has now brought her to the North Beach School District to ensure students, families and the community partner together to create student success.