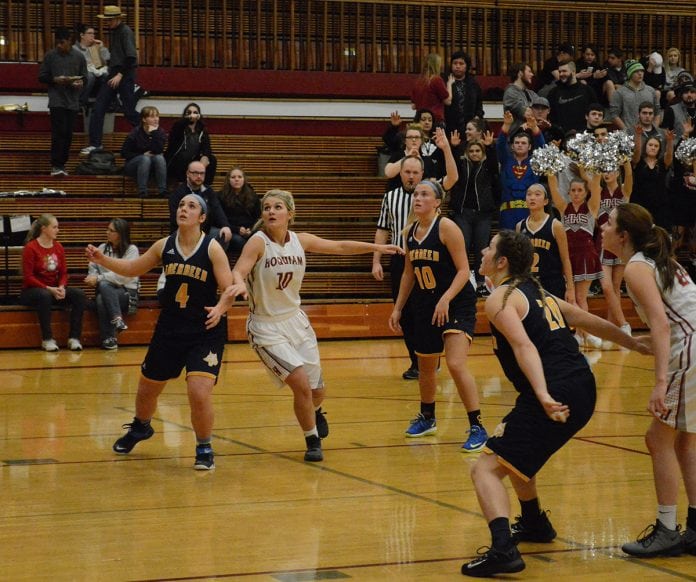 Jeff Niemi watches as his Aberdeen High School girls' basketball team warms up prior to their non-league clash on the road with rival Hoquiam.

The first-year head coach is sporting a yellow button-down dress shirt which is complimented by a sharp-looking dark blue tie. It's an outfit that is very pro-Bobcat, and something that Niemi, a 2004 Hoquiam graduate, certainly wouldn't have worn during his younger years.
"I don't think I even owned anything yellow growing up," Niemi recalled with a laugh. "I was a coach on the boys' basketball staff (at Aberdeen). We would wear some yellow. So I kind of was eased into it as I got older."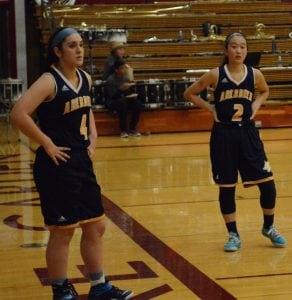 Growing up a Grizzly, Niemi understands the Aberdeen/Hoquiam rivalry about as well as anyone, experiencing it from both sides.
As Niemi's Bobcats put the final touches on their pre-game drills in the Hoquiam gym, the wall directly behind them features a bevy of championship banners. One of these is held in significantly higher standing than the others for Niemi – that being the 2004 Class 2A state boys' basketball championship banner.
The Grizzlies were unstoppable that year, and capped a perfect 28-0 season with a 41-37 victory over East Valley of Yakima in the state finals.
"That season meant a lot," said Niemi, unable to hide his smile as it grows wider while he talks about the state title. "I always love coming in here and seeing that banner hanging up there."
As he should. He was a starter on that undefeated title squad.
The banner represents Niemi's past accomplishments as a Grizzly. The Bobcats warming up directly beneath the banner are his future, a program he hopes to mold into a similar success story.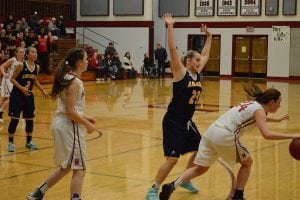 New coach, new league and a new-found enthusiasm. That accurately sums up this year's Aberdeen team as the Bobcats re-enter the 2A Evergreen Conference under Niemi's watch.
"This league is as tough as you'll find," Niemi said, "but were looking forward to it. I told the girls, this is where you belong."
Making a jump in classification is difficult, but Aberdeen is faced with a larger-than-usual challenge as the Bobcats are now members of the what has largely been considered the state's toughest 2A league for a number of years.
Over the last 10 seasons the EvCo has accounted for four state titles (with River Ridge winning three championships before bolting to the 2A South Puget Sound League two years ago) and three second-place finishes.
Defending conference champion Black Hills is once again tabbed as the team to beat as the Wolves bring back basically an entire roster which finished sixth in state last year. Traditionally strong W.F. West, which played in the state finals three consecutive seasons between 2013 and 2015 and won the state championship two years ago, looms as the biggest threat at preventing Black Hills from capturing a consecutive championship.
Throw in Tumwater and Centralia and it's easy to understand why the conference has such a daunting reputation.
"It's a challenge, but it's one this team is looking forward to. We're not going to go into games thinking. 'Oh, no.' I don't care who were playing in our league, we're going to play to win," Niemi said. "If we play our best basketball, we can compete in that league. I'm not saying we're going to win it, but you never know. Our main thing is our effort. It needs to be consistent when we play and when we practice. That's what I want out of this team."
Aberdeen, which finished 10-10 last year as a member of the 1A Evergreen League, returns four starters – junior Reagan Glanz and seniors Dani Buckman, Kyra Gallinger and Jillian Swor – from last year, giving the Bobcats plenty of varsity experience.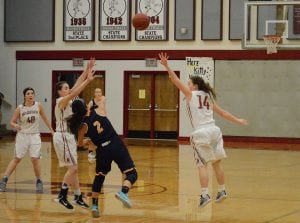 Additional seniors include Mari Rabung, Adrianna Roberts and Kathleen Slyter and junior Angel Jones will receive plenty of minutes as well, providing Niemi with a host of options.
"They've been outstanding as far as being coachable," Niemi said. "It's going to take some time. It's a brand new system, but they have done everything I've asked them to do."
Despite having to adapt to all the changes while learning a new program, the Bobcats got off to a strong start with their non-conference slate, winning four out of their first five games, including a 42-38 victory over 3A Capital where Aberdeen outscored the Cougars, 16-5, in the fourth quarter and received 14 points from Buckman and 13 from Glanz in the win.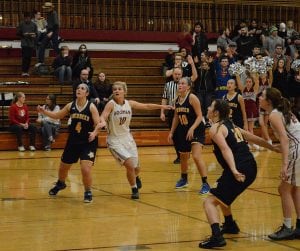 "This team has answered the bell every day at practice," Niemi said. "The Capital game was the team I've seen in practice. We battled, we hit big shots when we had to. We did a great job rebounding. That's how we're going to have to play every night (in the EvCo)."
Aberdeen, however, will have a little time to continue to prep before opening their conference schedule. The Bobcats begin EvCo play at Black Hills on January 5.
"I'm glad we have some time. It's nice because we have a lot we need to work on," Niemi said. "We open up (conference play) with maybe the best team in the state in Black Hills. It's a tall challenge, but it's one I think this team will be up for."