Submitted by Paula R. Lowe for the South Sound Wedding Show
It's easy to become overwhelmed when you are planning your wedding and reception. There are wedding resources ready to help you find your perfect wedding location, a great caterer and talented photographer – all at the South Sound Wedding Show on Saturday, February 4, at Marcus Pavilion at Saint Martin's University in Lacey.
Most couples become engaged during the holidays and begin looking for what they need for their wedding in the new year. For those getting married in Grays Harbor or the South Sound region, most wedding professionals will travel to help you with your wedding. However, we suggest that you aim to hire local wedding professionals, especially local caterers, florists and cake bakers to insure the best quality of food and fresh flowers. If you can't find a local professional to help, the professionals in the nearby Olympia area can help you find what you need.
Helping you create the wedding you've always imagined
When you enter the show, you will register for a prize drawing and receive a swag bag with a complimentary South Sound Wedding & Event magazine plus products and promotional offers from the many wedding professionals.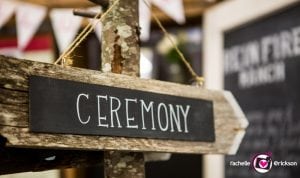 At the South Sound Wedding show, you will see the latest in wedding styles at the fashion shows held at 11:30 am and 1:30 pm. The models will showcase trends in makeup and hairstyles, floral bouquets, tuxedos, jewelry and apparel.
Caterers will offer tasty treats to sample while you chat with them about your wedding dreams. Many of the caterers and wedding venues will also offer tastings and tours in the upcoming months allowing you to see more of what they can offer to you on your big day.
Prepare to attend the South Sound Wedding Show
Before you attend the show on February 4, visit the website to view photos of previous shows, look at the list of wedding professionals who will be in attendance and see what other features the show offers. Here are a few more tips to help make your visit to the South Sound Wedding Show more productive:
Make a list of wedding professionals or services that you are looking for so when you arrive at the show, you will spend more time visiting the professionals you need.
Use the show program to make notes about various vendors that you like.
Consider creating a custom email for your wedding to help you track your wedding emails more easily.
Bring pre-made labels with your name, email, phone number and wedding date to quickly register for prizes and other opportunities. Plus, labels are more legible than handwriting.

Photo credit: Rachelle Erickson Photography

If you have Pinterest boards, a wedding notebook or fabric color swatches, bring those to the show to share with wedding professionals you might consider hiring.

Wedding show vendors often offer special pricing for wedding show participants so bring your checkbook, debit and credit cards to make deposits with selected wedding professionals if you are ready to book with them.
For the best price on tickets, purchase them online before the show. The sooner you purchase them, the lower the cost. Tickets will also be available at the door.
Enjoy your engagement and wedding planning!
Sponsored