Submitted by U.S. Forest Service Pacific Northwest Region
The U.S. Forest Service is waiving fees at day-use recreation sites on the Olympic National Forest this Saturday, June 10, in recognition of National Get Outdoors Day.
National Get Outdoors Day encourages Americans, particularly our youth, to seek healthy, active outdoor lives and embrace our parks, forests, refuges, and other public lands and waters.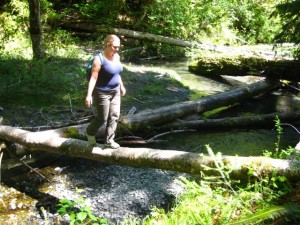 This fee waiver includes many picnic areas, boat launches, trailheads, and visitor centers. Concession operations will continue to charge fees unless the permit holder wishes to participate. Fees for camping, cabin rentals, heritage expeditions, or other permits still apply.
The Forest Service Pacific Northwest Region manages more than 2,400 developed recreation sites, over 24,000 miles of trails, 51 Wild and Scenic Rivers, and two national monuments. No fees are charged at any time on 98 percent of national forests and grasslands, and approximately two-thirds of developed recreation sites in national forests and grasslands can be used for free. To find a hiking trail near you, visit our interactive recreation map.
Also, mark your calendars for the following Forest Service fee-free days in 2017:
National Public Lands Day, September 30, 2017
Veterans Day Weekend, November 11-12, 2017
To learn more about the U.S. Forest Service in the Pacific Northwest, and to find recreation passes and permits, please visit the U.S. Forest Service website.  To learn more about the Olympic National Forest, please visit the Olympic National Forest page.