The sounds could be heard all the way out in the parking lot. First the thundering thud of pads crashing into each other followed the approving uproar of cheers from those watching.
It isn't until you enter Stewart Field that you notice the stands are void of spectators, completely empty.

The heighten noise is being generated solely by the Aberdeen High School football players who holler and shout enthusiastically with every big hit, every crushing block.
"We're bringing the fire, the passion and the swagger this season," senior lineman Skyler Murray declared. "This year I feel like it's our year. I really believe our class has worked really hard and now it's our time."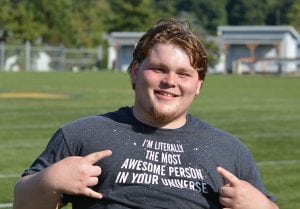 After winning just three games the previous two years combined, the Bobcats posted a 4-5 mark last season in their return to the 2A Evergreen Conference, helping spark this year's heighten expectations.
"The past three years we didn't have the seasons we wanted," said Murray, who at 5-foot-8, 275 pounds will start at both guard and nose tackle for the Bobcats. "My first two years here we were down. We just didn't have any energy when we played. It's ultimately what brings us down. Now we get hyped. Everyone is up to play. After last year, we have all the confidence in the world."
And that new-found confidence all starts with Murray and his dedicated senior classmates, including Kylan Touch, who rushed for more than 1,000 yards last year before earning first-team all-league honors.
"What's been the talk forever is we can't compete in this league," said coach Kevin Ridout, who enters his fourth season with the Bobcats. "We've heard we don't belong here, we have to go down to 1A. That just sends a message to the kids, but we've been telling the kids for four years that we are going to compete, we can compete. We want back in this league. We want to play Tumwater because that's where we belong."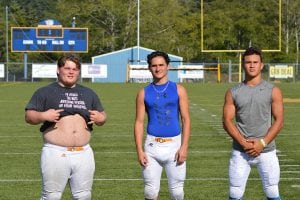 Prior to last year, Aberdeen bounced around for a handful of seasons, first playing in the 2A Greater Saint Helens League before being a 2A independent playing in the 1A Evergreen League.
The Bobcats concluded last year's return to the 2A EvCo by winning it's last two conference contests, giving the squad a little momentum heading into the offseason where the seniors spearheaded a strong team effort in the weight room.
"In football, it all starts in the weight room. These seniors have spent four years in the weight room," Ridout said. "We would open it up in the mornings in the spring time. It's mandatory if they want to play spring ball, but we don't have to make it mandatory because the entire team would show up regardless. Skyler is squatting 595 (pounds) and benching 365. That doesn't come out of nowhere. Kylan was dripping wet 125 pounds a couple years ago. Now he's 190. It's not a one-year commitment. It's a whole career commitment."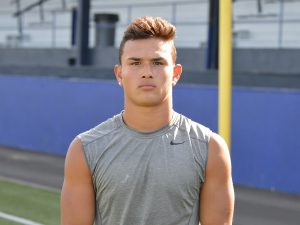 One big piece offensively for Aberdeen will be Touch, who enters his final season as arguably the top returning running back in the conference. The senior broke the 1,000-yard mark despite having to play two games at quarterback due to injuries.
"I think we've been the best class over the last few years here when it comes to being leaders on and off the field," Touch said. "We're out their motivating guys. That's huge for us. That's what we've been missing the last few years."
Touch came within 100 yards of breaking the school record of rushing yards in a single season in 2016, and should have a strong chance at surpassing the benchmark this year running behind a line led by Murray.
"Kylan's quicker this year. He has great lateral speed and vision," Ridout said. "From day one when he was a freshman we worried about him hurting himself (in practice) because he doesn't have an off switch. He always goes hard. He's an all-league back for a reason. He's a guy that will carry the ball a lot for us, but we have some other weapons too which is nice."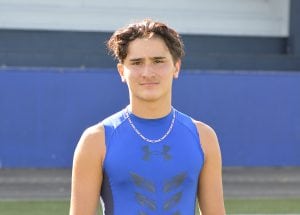 The Bobcats open their season with a non-conference game at home against Montesano on September 1. Three more non-conference contests follow, including games against Hoquiam (September 8) and Elma (September 15) before Aberdeen begins 2A EvCo play on the road against W.F. West on September 29.
"I feel like we've put in a more work in the offseason than we have in previous seasons. There's just a lot more intensity in practice," Touch said. "We're just raising the energy every time we step on that field."