Now that summer is upon us, fair season is officially on the horizon. The Grays Harbor County Fair in Elma has big plans this year with a variety of entertainers scheduled to perform that will surely delight your family. From comedy and magic shows to country music and esteemed tribute bands, this year's fair entertainment is setting up to be a blast.
Professor Bamboozle
Professor Bamboozle is a truly unique performer that will be appearing daily at the fair. His interactive magic and illusion show, complete with balloon animals, comedy, and magic is fun for the whole family. In 2016 he was honored as the service member of the year by the Washington State Fairs Association. The show, sponsored by the Great NorthWest Federal Credit Union, is free with fair admission, and you can find Professor Bamboozle each day of the fair beginning on August 8 and ending on August 12.
Steve the Pretty Good Comedy and Magic Show
Looking for another fun-filled attraction sure to entertain the whole family? Steve the Pretty Good will be performing his comedy and magic show daily at the fair this year. In his action-packed show, performer Steve Hamilton presents some of the classic magic acts with a unique and refreshing twist. Steve's show, presented by Overstock.com, is highly interactive, and the audience is encouraged to participate in a number of acts. This is a show that will entertain both children and adults alike and is free with fair admission.
Nitty Gritty Dirt Band
Bringing over 50 years of recording history, the critically-acclaimed country and folk group, the Nitty Gritty Dirt Band, sponsored by House Brothers Construction, will be performing on the Pepsi stage at the fair on Wednesday, August 8 starting at 8:00 p.m. This band has truly been influential to country and American roots music, with multi-platinum and gold records, numerous top ten hits, and multiple Grammy, IBMA, CMA awards and nominations. Their 1972 "Will the Circle Be Unbroken" album was even inducted into the U.S. Library of Congress and the Grammy Hall of Fame. They have created fans of all ages with their legendary hits such as, "Mr. Bojangles" and "Fishin' in the Dark", and are sure to put on a show that will be enjoyed by all. Don't miss your chance to see the original Nitty Gritty Dirt Band this year. Reserved, Golden Circle Tickets are just $25 each, and includes fair admission. Limited, general admission bleacher seating is available, free with paid fair admission.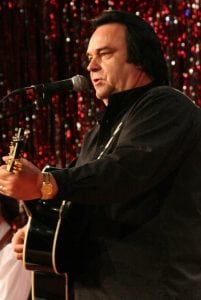 Dan Whyms Tribute to Johnny Cash
Another fantastic entertainer joining the fair this year is Dan Whyms, who performs a one of a kind tribute to Johnny Cash. A resident of Grays Harbor, Dan's performance of Johnny Cash's iconic collection of music is not to be missed. "Johnny Cash inspired my love of music," says Dan. "He's been the inspiration for me to learn the guitar, to write, and to perform." You can enjoy Dan Whyms's Johnny Cash tribute at 4:00 p.m. on Thursday, August 9 and the show is free with your paid fair admission.
William Michael Morgan
Hailing from Mississippi, country entertainer, William Michael Morgan, Sponsored by Big Foot 107.3 FM, will perform on the Pepsi Stage on Thursday, August 9 starting at 8:00 p.m. Since his debut album in 2016, Morgan has been a fresh voice in the country scene and already has multiple top ten songs on the Country Airplay charts, including, "I Met a Girl". "George Strait, Merle Haggard, Marty Robbins, and George Jones, are the people that I grew up listening to and was influenced by," says Morgan. Limited, general admission, bleacher seating is free for this show, with paid fair admission.  Reserved, Golden Circle seating is also available at just $25 each, and includes fair admission.
Humptulips
On Friday, August 10 at 7:30 p.m. on the Pepsi Stage, the legendary Grays Harbor-based country band Humptulips will be performing with special guests Erica Corbin and Tony Wintrip. Winners of the 2014 Battle of the Bands in Portland, Humptulips brings a high energy sound to the stage, and excels at drawing large crowds to their performances. With backgrounds in rock and country music, Humptulips band members create a unique fusion of the styles in captivating shows. Be sure to check out this exceptional performance, presented by Bayview Building Materials of Elma. The show is free with your paid fair admission.
Green River Revival: Creedence Clearwater Revival Tribute Band
Hailed as North America's most authentic sounding Creedence Clearwater Revival tribute band, Green River Revival is going to be rocking out at the fair on Saturday, August 11 at 8:00 p.m. This group has performed throughout America, Canada, and Scandinavia for over two decades, spreading the sweet sounds of John Fogerty and Credence Clearwater Revival. Featuring hit songs such as "Bad Moon Rising," "Proud Mary," and "Up Around the Bend," this is sure to be a performance to remember. Don't miss this special event that is free with your paid fair admission, sponsored by the Vaughan Company.
Going to The Fair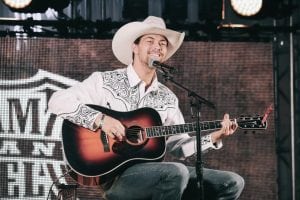 Now that you know about the entertainers performing at this year's fair, it's time to start planning your visit. The Grays Harbor County Fair, with all of its carnival rides, games, animal exhibits and delicious fair food, begins on Wednesday, August 8 and ends on Sunday, August 12. Hours are 10:00 a.m. – 10:00 p.m. on Wednesday, Thursday, and Friday. On Saturday, August 11 the fair is open 10:00 a.m. – 11:00 p.m. and on Sunday, August 12 the hours are 10:00 a.m. – 5:00 p.m.
Fair admission is $10 for adults (ages 16-62); $7 for seniors (ages 63+); $7 for youth (ages 6-15); and children five and under are free. Fair admission is $2 off with military ID; $2 off youth admission on Thursday; free admission from 10:00 a.m. – 11:00 a.m. on Sunday; and $1 off admission with a Bi-Mart card and photo ID on Sunday. Daily parking is $5. Presale Carnival Ride Wrist Bands are on sale now at the Elma, Montesano and Aberdeen branches of Anchor bank, at the discounted price of just $22.
New this year, Golden Circle reserved seating concert tickets, and discounted Carnival Ride Wristbands can also be purchased on-line at the Grays Harbor Fairgrounds ticket box office. Just go to the ghcfairgrounds.com website to connect to the link and purchase these items from the comfort of your own home.
See you at this year's Grays Harbor County Fair, in Elma!
Sponsored