Summit Pacific Medical Center (SPMC) in Elma is known for their welcoming registration staff, nurses in various departments and doctors on shift serving the Grays Harbor community and beyond. They offer 24-hour emergency care, full-service laboratory and diagnostic imaging, three rural healthcare clinics, an urgent care clinic, and even a virtual care clinic.
One equally important, although lesser known, service provided by SPMC is their inpatient unit where patients are admitted for a hospital stay. SPMC is much more than an emergency department and network of clinics, they are a hospital too.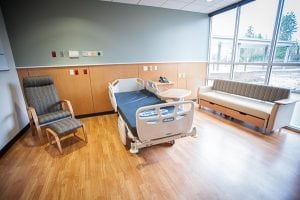 Because of SPMC's low number of inpatient rooms – they have 10 – SPMC can easily keep an impressive staff-to-patient ratio that is not normally found at other facilities. "We offer highly personalized care and a unit dedicated to patient safety," explains Nicole Simons, Manager of Acute Care and Emergency Services at Summit Pacific.
The different types of services the unit offers include acute care, swing bed services, and outpatient infusion. "The most unique aspect of our inpatient unit is the swing bed service," expresses Simons. "Our swing bed service offers rehab services to the community in a hospital setting. This allows for direct daily oversight by a physician and the ability to easily transition back to hospital care if necessary."
The goal of the SPMC's swing bed program is to provide another vital layer to the broad spectrum of patient care services available in a hospital setting. Admission to the program is limited to adult patients who require short-term skilled nursing care or therapy services beyond their hospital stay. This may include patients who are recently out of surgery, or those recovering from an illness needing more recovery time before heading home.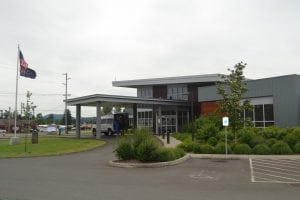 The inpatient unit of the hospital is comprised of 10 beds that averages around 3 to 5 patients daily. The number of admitted patients can fluctuate daily based on needs of the community and other factors including high peak illness periods such as flu season.
Other unique services that are available to inpatients at SPMC include physical, occupational, and speech therapy. Therapy assures patients can recover as much functional ability as possible, with specially designed treatment plans to address communication problems, memory loss, as well as muscle strength and function.
"We pride ourselves on customer service and involving the patient as part of the care team," says Simons. "All of our acute care patients participate in a daily huddle with their personalized care team and have the opportunity to ask questions and provide their thoughts on their treatment plan and how they feel their recovery is going."
Since opening in February of 2013, SPMC has continued growing to meet the needs of the community by bringing even more services to Grays Harbor County.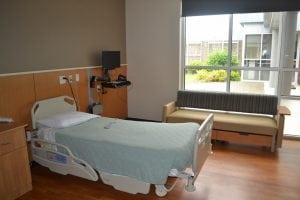 A $31 million Wellness Center expansion is currently underway to bring the community a brand new 3-story, 60,000 square-foot building that will house around 18 primary care providers, drastically expanded therapy services, offer families a covered, safe and well-lit playground that they can access year-round, a restaurant, and much more.
Follow along with Wellness Center construction updates on SPMC's online blog or Facebook page. For more information on Summit Pacific's services, call 360-346-2222 or visit them online. Summit Pacific Medical Center is located at 600 East Main Street in Elma.
Sponsored