Riley Jackson Real Estate is a full-service brokerage located in three locations around the Pacific Northwest. The Montesano location brings together local experts in the industry to create a powerhouse team of professionals able to meet all of their clients' specific needs. At the annual Riley Jackson banquet held in January at the Red Lion Inn, the top three sellers from each firm were awarded and thanked for their incredible year of dedication to the firm and the Grays Harbor community. The top sellers for the Montesano firm were Tracy Travers in first place, Kayci Glaefke in second place and Rex Valentine in third place.
Tracy Travers
Tracy Travers is knowledgeable in the many facets of the real estate industry, having been a broker since 2002 serving communities all around Western Washington. She has worked diligently throughout the years to sell residential homes, farm land and commercial real estate properties. Tracy is passionate about her career and enjoys helping her clients get exactly what they want out of their real estate experience.
"I'd first like to mention that I work for the best designated broker in the world," exclaims Tracy. "I wouldn't have made the top selling broker two years in a row if it weren't for Paul Strawn, designated managing broker at Riley Jackson, who is one of the best brokers that I have ever worked for. I think it's awesome how he rewards us for our accomplishments with weekend trips to destinations around our beautiful state." Tracy truly enjoys working alongside her clients to help create a relaxed environment where their dreams come true.
Kayci Glaefke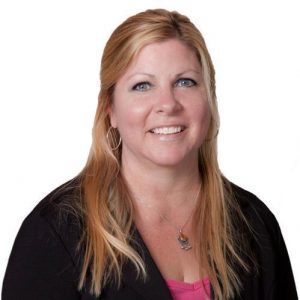 Second place finisher, Kayci Glaefke, has been representing buyers and sellers throughout the Grays Harbor area since 2004. "My greatest reward is when my clients ask me if I can help one of their friends or family members buy or sell a home," explains Kayci. "I believe that when you're in sales, your reputation is only as good as your last closing, and that holds value in this industry."
Real estate may seem rather straightforward on the outside, but each person's wants, needs and abilities are unique to them, making each job a new adventure. "I have always had a knack for organizing all of the moving parts of this job and bringing them to fruition," says Kayci. "Retaining 'customers for life' has always been my goal!"
Rex Valentine
The third place finisher from Montesano is Rex Valentine. Born and raised in Grays Harbor, and with an impressive 59 years of real estate experience under his belt, Rex is well versed when it comes to helping his clients realize their vision and find their ideal property. After owning his own office for many years, Rex came on board with Riley Jackson nearly five years ago. "Over the years, Riley Jackson has been a great company to work for," states Rex. "Paul is running a fantastic business in every aspect which has resulted in a solid reputation within our community. It's very easy to do well in your job when you work for good people who you feel confident to stand behind."
These top three brokers help to create the professional and dedicated team at the Montesano Riley Jackson Real Estate office. By staying up-to-date with the industry's constantly changing marketing trends, clients leave Riley Jackson feeling satisfied with their purchase and their future. For assistance in your search for the ideal real estate investment for you, or for any questions regarding getting started making a purchase, feel free to contact them at 360-753-8000 or realtors@rileyjackson.net.
Riley Jackson Real Estate – Montesano Office
200 First Street S, Montesano
Sponsored