Regaining one's life after struggling with substance use disorder is a difficult task, at times seeming impossible. Detoxing from opioid use can be a painful experience. Luckily, the new Medication Assisted Treatment (MAT) Clinic at Summit Pacific Medical Center is designed to help those in need to take back control of their life.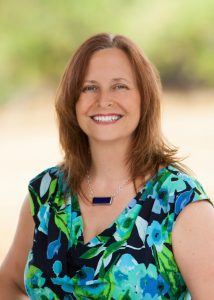 As of the first of February, 2019, the MAT Clinic began welcoming patients looking to  move into recovery, utilizing medication assistance and other supports. This clinic is the first of its kind in the area to offer walk-in, day-of services. Opened thanks in part to grant dollars, the MAT Clinic is continually working to improve their model to best help meet their patients' needs. The MAT Clinic is eager to work with anybody and does not require prior patient registration at Summit Pacific, nor local residence.
Within the MAT Clinic, key roles are held by invaluable employees that are dedicated to their professions. Amber Miller is the medical assistant (MA) and patient care navigator at the facility, Elizabeth Hindbaugh, RN is the nurse care manager, and Dr. Shawn Andrews, MD is the medical director. There are also a large handful of other providers that see patients throughout the week. "Amber and Beth are the continuity of our team," expresses Andrews. "The MAT Clinic wouldn't be able to function without their commitment." Their core philosophy is to provide compassionate, individualized care ensuring that patients feel respected and cared about as individuals, and that a safe and welcoming space is provided for the hard work of recovery to begin. People want to come back. Many of our clients tell us it is their first positive experience with healthcare.
Andrews attended medical school at the University of Washington before moving to Olympia for her family medicine residency at the St. Peter Family Medicine Residency Program. She has been practicing family medicine and providing OB services in Elma since 1997 and came onboard with the MAT Clinic in February. "The most rewarding part of working at the clinic is working with people on some of their toughest days and hearing that they feel safe, welcome, respected and want to come back for further visits," explains Andrews. "We get to see people get their lives back. See them get sober, integrate back into family relationships, housing, mental health services, jobs, deal with outstanding warrants and so much more."
Andrews goes on to explain how you have to be patient in this line of work, but she absolutely loves the outcome. "It's a huge privilege to watch patients recover," she adds.
For those seeking help with their substance use disorder, hope can be felt when they enter the MAT Clinic. Patients receive high-quality treatment in an understanding, comforting atmosphere. Rather than painfully detoxing and enduring constant cravings, the MAT Clinic treats acute symptoms of opioid withdrawal. When a person is dependent on opioids their body is unable to work correctly. One of the medications used in the MAT Clinic is an opioid derivative that decreases cravings, withdrawal symptoms and risk of relapse with less of the negative side-effects. Additionally, long acting opioid blockers are available for clients who prefer.
With the staff at the MAT Clinic rooting in their corner, individuals are able to regain their life by dealing with this chronic condition. The hope is that many individuals will transition to a primary care provider, where they can receive comprehensive primary care and MAT services with a PCP who knows them well. If they prefer, they have the option to continue visiting the MAT Clinic. Through partnerships with other outside agencies, a holistic care approach is used by finding programs and resources to design a custom, long term recovery plan.
"Witnessing patients who came into the clinic tearful, homeless and broken later succeed with our help and get their lives back is indescribable," says Hindbaugh. "We see both the physical and emotional change and watch individuals make wise choices and step up and into their life. They really begin to bloom again right before our eyes."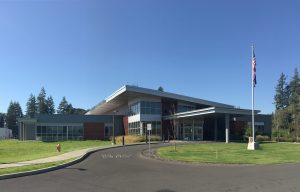 "Operating a walk-in clinic can be difficult to staff as we aren't able to foresee how many patients we'll have in a day," says Andrews. "While we have grant funding, the goal is to continue working to best address how to help the community. People need these services. Once more information is projected into the community and our clinic becomes common knowledge, our hope is to see many more individuals utilizing our services."
Andrews also expresses the desire to potentially add more services in the future for individuals seeking primary care after their acute symptoms are treated.
Although the MAT Clinic is not free, patients' insurance can be billed for services. However, because it is a low barrier clinic, the staff can offer assistance in signing up for insurance if coverage isn't an option. Service is never refused due to a patient's lack of ability to pay and no there are no pre-qualifications.
The MAT Clinic is open Monday through Friday from 8:00 a.m. to 4:00 p.m. and is closed during major holidays. Register through the main patient entrance at the reception desk within Summit Pacific Medical Center located at 600 E Main St. in Elma. For more information, visit the Summit Pacific Medical Center website.
Sponsored