From a sprained ankle to diabetes foot care, Foot & Ankle Surgical Associates (FASA) is committed to helping patients feel better. The Foot & Ankle Surgical Associates team now serves seven locations throughout Western Washington. FASA's most recent expansion is into Grays Harbor County at the Summit Pacific Medical Center in Elma.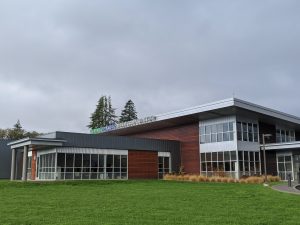 Serving the Grays Harbor region is FASA's founding provider, Dr. Terrence Hess, DPM, who offers both preventative and diagnostic services at the Summit Pacific satellite clinic. Hess works out of the satellite clinic on Wednesdays, with office hours recently expanded. The FASA satellite clinic is now open from 8:00 a.m. to 3:00 p.m. on Wednesdays. For patients visiting FASA's Elma location, the clinic can be found in the urgent care section of Summit Pacific Medical Center.
FASA's expansion into Elma was encouraged by Summit Pacific's Chief Medical Officer, Ken Dietrich, MD. Dietrich invited Hess to open a satellite clinic in Elma after a high number of foot referrals were recorded at the medical center. Hess decided to accept Dietrich's offer to expand because he saw the continually increasing need for foot and ankle services in Grays Harbor County.
Instead of sending another FASA provider, Hess says he elected to become the doctor at the satellite clinic because he is originally from the Grays Harbor region and is already familiar with the area.
Hess says FASA's expansion into Elma was necessary because the region is traditionally underserved by medical providers, especially foot and ankle specialists. It can sometimes be more difficult to staff doctors in rural areas for a variety of reasons, including a lower patient population. Because of Hess's Grays Harbor roots, he says expanding into Elma is something FASA can do to help people in the region.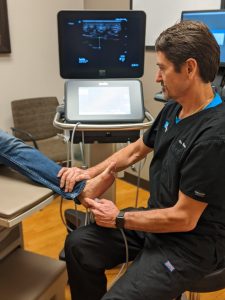 "The reality is that it's a service needed there and that's what I'm in it for," says Hess. "It's the best care decision. Because it's a great population of people who are down there."
A podiatrist since 1993, Hess adds that he originally chose podiatry as a medical specialty so that he could help change a patient's quality of life for the better. "We get to help people almost immediately," he explains. "So, we're pretty lucky."
As a philosophy, the providers and staff at Foot & Ankle Surgical Associates are consistently putting patient needs at the forefront. Hess says that the FASA team is consciously trying to run the office in a way that is best for patients, including by offering expanded hours on weekdays and on weekends to work around patient work and family schedules. The work with many different insurance plans so that more patients can access care. This also means giving back by providing services to patients abroad through annual mission trips to Central and South America.
First opened earlier in the year, FASA's Summit Pacific satellite clinic is already accumulating a steady stream of patients with a range of foot and ankle conditions. From the satellite office, Hess can provide a full range of services related to preventative care and treatment.  "We can see anything foot and ankle that shows up," he explains. "From a diabetic wound, an ingrown toenail, trauma, structural deformities like bunions and hammer toes or heel pain. So, the whole gamut."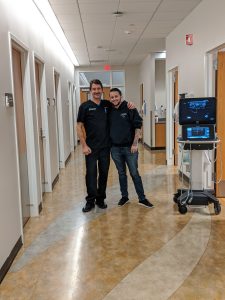 For patients who have not yet visited a podiatrist, Hess says a regular checkup can be beneficial for foot and ankle health. Regular maintenance can both treat any existing conditions and prevent any issues before they arise. For young patients, preventative care can be especially important, since conditions that are caught in an early stage are usually simpler to treat.
"The funny thing is, nobody knows what a podiatrist is," Hess says. "Everybody knows you need to go to the dentist. But, sadly, people don't do anything for their feet until there is a problem and then often, it's not as easy to remedy as it would have otherwise been."
To learn more about FASA locations and the services they offer, visit the Foot & Ankle Surgical Associates website.
Sponsored