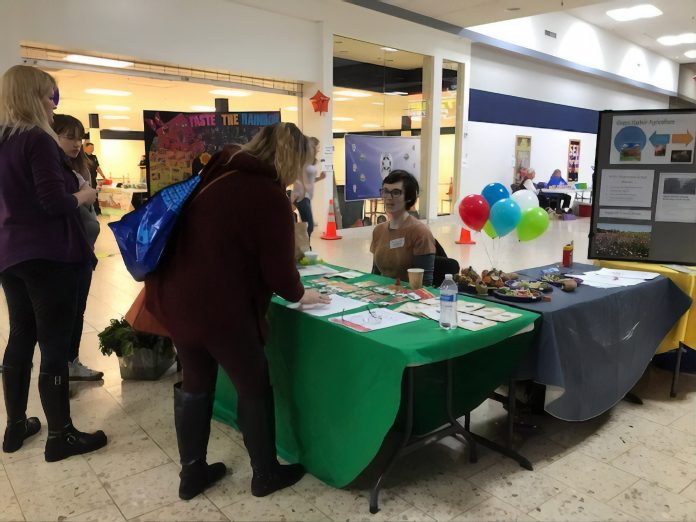 You did it. You survived the holiday season and can now look forward to a fresh slate in the brand new year ahead. We may not know what 2020 holds, but one thing is for sure: We can all stand to do just a little better managing our physical, mental and emotional health. Take charge and start strong at the fifth annual Grays Harbor Community Hospital Rock Your Health Fair.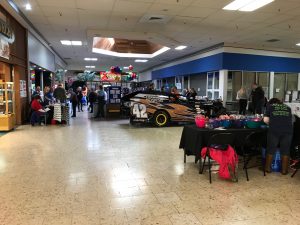 Taking place on Saturday, January 25, from 10:00 a.m. until 2:00 p.m., this year's Rock Your Health Fair is hosted and sponsored by the Grays Harbor Community Hospital Education Department. Look for exhibitors throughout the Shoppes at Riverside located at 1017 South Boone Street in Aberdeen.
Most people set New Year's Resolutions each January. A 2019 study showed that the most common top 10 were to diet/eat healthier; exercise more; lose weight; save more/spend less; learn a new skill/hobby; quit smoking; read more; find a new job; drink less alcohol; and spend more time with friends and family. As you can see, easily half relate to improving one's overall health.
But tackling these changes is never easy. Working with a fitness buddy and healthcare community provides encouragement, information, support and accountability. The AARP reports that when it comes to exercise, for example, "Studies show that when people commit to working out together, they are much more likely to do it than those who go solo. One study showed that married couples who worked out together had a dropout rate of only 6.3 percent, compared with 43 percent for couples who worked out separately."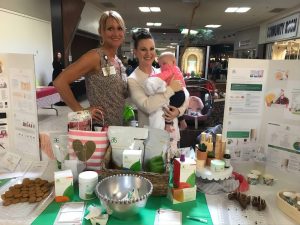 Find your very own dedicated team at this year's Rock Your Health Fair. "Our Mission is 'To Heal, Comfort, and Serve our Community with Compassion' and the Health Fair aligns with that by providing information about various agencies, services, and products in the area," says Dori Unterseher, the hospital's director of education. "We want to continue to grow and serve the community by providing healthcare services and partnering with others who care for our community. Everyone in our community is invited."
Attendance has grown from 35 visitors in 2015 to easily 400 last year. "There are exhibitors representing services ranging from kids to seniors," says Unterseher. "You can meet and talk with Miss Grays Harbor; have an acupuncture treatment; sample assorted teas; have your blood pressure taken and your vision checked; learn about community gardens and the summertime Downtown Aberdeen Sunday Market; and enroll in health insurance through Amerigroup or Molina. Health Fair attendees can complete a Passport to Health by attending booths and enter to win raffle drawings as well."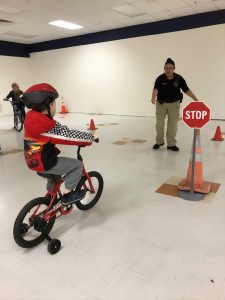 Last year's standout will also return again this year. The Aberdeen Police and Fire Departments will host the fan-favorite Bicycle Rodeo with free helmets given out courtesy of RehabVisions, a rehabilitative services partner of the hospital. RehabVisions helps provide occupational, physical, speech, and language therapies to hospital patients and residents across Grays Harbor County, Elma and Westport.
Interested in hosting a table for the Fair? Exhibitors are always welcome and there's no cost to rent a space. Contact Dori Unterseher directly at 360-537-5436 or dunterseher@ghcares.org for details. "We have amazing exhibitor partners," says Unterseher, "with the majority of them returning annually in addition to new ones joining each year."
To learn more about the event, follow the Grays Harbor Community Hospital on Facebook or check out their latest news, events and services on the Grays Harbor Community Hospital website. Can't attend but want to help the community through their outreach? Consider becoming a volunteer or donating to the hospital today.
Health magazine sums things up with wry honesty: "New Year's resolutions are a bit like babies: They're fun to make but extremely difficult to maintain." But, as with parenting, thoughtful and consistent is what it takes to succeed. There's no rulebook to successfully maintaining your health but making a dedicated effort always pays off. And—done right—it's an awfully fun lifelong journey best spent with friends by your side.
So on Saturday, January 25, pack up your friends, family, and fitness #squad and head to the Health Fair. Together you can rock your way to a strong, healthy 2020 thanks to the Grays Harbor Community Hospital and their dedicated regional partners.
Sponsored