As Summit Pacific Medical Center continues to expand at a rapid pace, the need for high quality physicians grows right along with it. Luckily, a slew of new providers has come on board in recent months to offer their expertise and care for the Grays Harbor community.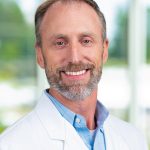 When hiring new employees, no matter the department, Summit Pacific searches for highly professional and experienced individuals with a passion for rural medicine. Being in Elma and serving patients from small communities around the Washington coast creates a different work environment than hospitals located in larger cities, and the recently hired new primary care providers, Mathew Kummerfeldt, PA-C, Patrick O'Reilly, PA-C, Ioan Nicolescu, MD, and Yue Teng, MD are all excited to care for our rural community.
Mathew Kummerfeldt, PA-C, grew up in a small town in Colorado and is a Navy veteran. He served as a corpsman and emergency medical technician before graduating from the MEDEX Northwest Physician Assistant training program at the University of Washington School of Medicine. Kummerfeldt specializes in family medicine and is passionate about educating his patients and focusing on prevention and the early identification of illnesses. Patients of Kummerfeldt can expect to gain a better understanding of their chronic illnesses so they are able to take charge of their health. In his spare time, Kummerfeldt can be found exploring the beautiful Olympic Peninsula, practicing self-sufficiency, sailing and enjoying days on his family farm alongside his wife and two children.
Also new to primary care, but not to Summit Pacific, is Patrick O'Reilly, PA-C,who used to care for patients in Urgent Care. O'Reilly is a North Carolina native who completed the Physician Assistant Program at Bethel University in Paris, Tennessee. Today at Summit Pacific, he specializes in family medicine and is a proud father and husband who enjoys spending time in the wilderness hiking and camping, taking his dogs to the dog park, woodworking, working in his garden and cheering on the UNC basketball team.
Joining the Summit Pacific team in March, 2021, Dr. Ioan Nicolescu is double board certified in both internal medicine and infectious disease brining a valuable perspective and background to the organization. Originally hailing from Romania, Nicolescu has also lived in Illinois and Colorado before settling in Washington. When not working, he spends time with his son and stays active by skiing the slopes, running and hiking. An intense sense of pride is brought into his daily work as Nicolescu appreciates the development of trusting relationships with his patients' and brings his fun sense of humor to work.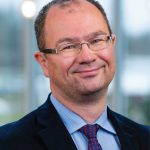 Working at the McCleary Healthcare Clinic is Dr. Yue Teng, who offers his 20 years of experience practicing medicine to the community. Teng's past work includes serving as the director of clinic quality, associate director of curriculum at Cedar Rapids Medical Education Foundation, and lead faculty for clinical QI and scholarly activity at St. Peter Family Medicine. After growing up in China, where he completed medical school, Teng made his was way to Iowa where he completed his family medicine residency. Now practicing in Grays Harbor, his belief in full spectrum family medicine goes hand in hand with his passion of mapping out care for his patients to live long and healthy lives. When not at work, Teng is an avid biker, and has newly taken up fishing and skiing.
"All four of the new primary care providers combine their experience from the broad range of places they've lived, visited and worked," says Anna Taylor, clinic manager in the Wellness Center. "We're honestly all so happy to have them on board. They're wonderful people who aren't just here for a paycheck but are really excited to be in Grays Harbor."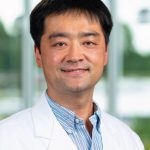 With these new providers at Summit Pacific, the current count for primary care providers is now at 22. With all their growth in recent years, the space is a little tight to add too many more providers in their current footprint, but they are looking to increase the overall access and bring a few more new residents and another primary care provider in the future. "We're also soon going to be expanding into mental health services and bringing on a clinical health professional," states Taylor. "Our urgent care manager has a strong mental health background and is very passionate about developing a full-fledged mental health program to address community needs and the mental health shortage."
As always, the future is bright at Summit Pacific. With the new primary care providers on the team, allows Summit Pacific increase access to primary care in our community. To schedule an appointment with any Summit Pacific provider, call 360.346.2222. For information visit the Summit Pacific Medical Center website.
Sponsored