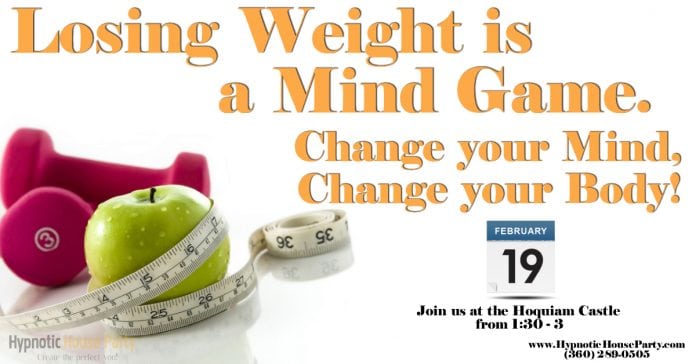 When:
02/19/2017 @ 1:30 pm – 3:00 pm
2017-02-19T13:30:00-08:00
2017-02-19T15:00:00-08:00
Where:
Hoquiam Castle
515 Chenault Ave
Hoquiam, WA 98550
USA

Contact:
Katie and Justin
360-289-0505
Sit back, relax, take a deep breath, and create the perfect you.
So whats going to happen at a Hypnotic House Party for Weight Loss? Essentially we are going to get together and hang out. You will bring a blanket and a pillow or even a Yoga mat if you would like to stretch out. Justin James will hypnotize everyone in the group and give you powerful hypnotic suggestions while some music plays in the background. It will be like daydreaming or taking a nice nap.
So you come hang out and take a nap, what happens next? For some the changes are subtle for others, it can be pretty dramatic. Lifestyle changes that were very difficult to make are suddenly within reach and your habits and choices begin to change overnight.