Oct
19
Thu
Lecture Series: Rayonier – 90 Years of Land Management

@ Home Port Restaurant Banquet Room
Oct 19 @ 6:30 pm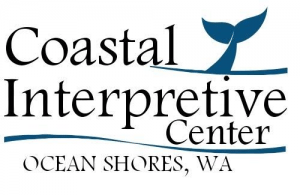 Coastal Interpretive Center's Rayonier: 90 Years of Land Management is a presentation about the 90-year history of Rayonier's land management and modern forestry practices, presented by Mark Smalley, Engineering Manager, and Dan Stransky, the Senior Timber Marketing Manager for Rayonier's lands in Oregon and Washington.

Oct
21
Sat
Chilly Willies! Spooky Tales

@ Aberdeen Timberland Library
Oct 21 @ 2:00 pm – 3:00 pm
Oct
28
Sat
NaNoWriMo at the Library: Prep Party

@ Aberdeen Timberland Library
Oct 28 @ 2:00 pm – 3:00 pm
Write the novel you've always wanted to write – now. National Novel Writing Month (NaNoWriMo) is a fun and exciting way to challenge yourself to write 50,000 words (approximately 175 pages) during the month of November! In this 1-hour session learn how to sign up for NaNoWriMo, get information about available resources and library write-ins, and receive a writing packet full of tips, ideas, and other essentials.