This calendar is the place to find fun events happening throughout Grays Harbor County including Aberdeen, Hoquiam, Westport, Ocean Shores, Elma, Montesano and beyond.

Apr
25
Thu
Rural Community Vitality Forum

@ Grays Harbor College
Apr 25 @ 9:30 am – 2:30 pm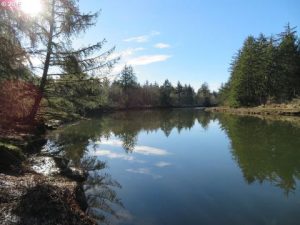 Washington's economy is booming
Are you experiencing the boom in your business, organization, and community?
When it comes to training existing employees and finding qualified new hires, the challenge is real in rural Washington. Education, workforce training, and other services may or may not be available where you live. If they are—then are they working for you? Effective policy for rural regions can only be informed by the "lived in" experience of people in those communities. That's the purpose behind this Rural Community Vitality Forum in Aberdeen that asks the local community what's working, and what's not. Tell us your story, give us your perspective, and help shape solutions. This will be a facilitated but free-flowing discussion, so come prepared to participate.
We're listening, and so is the U.S. Department of Labor
This rural "listening tour" is brought to you by the state's Workforce Board, which helps convene and oversee the state's workforce system. An economist from the Workforce Board will provide a snapshot of the local economy. Then a facilitator funded by the U.S. Department of Labor will help us capture your comments and frame next steps. Once the comments are compiled you'll have a chance to provide input before a report is provided to state and federal policymakers. This is your chance to be heard, and make a difference where you live.
We need a firm headcount for our business breakfast (7:30 a.m.) and our community forum. So register today for these free events at:
http://www.wtb.wa.gov/RuralCommunityVitalityForums.asp