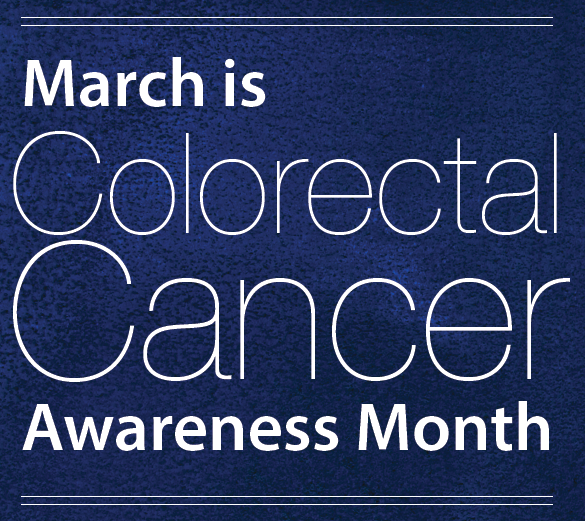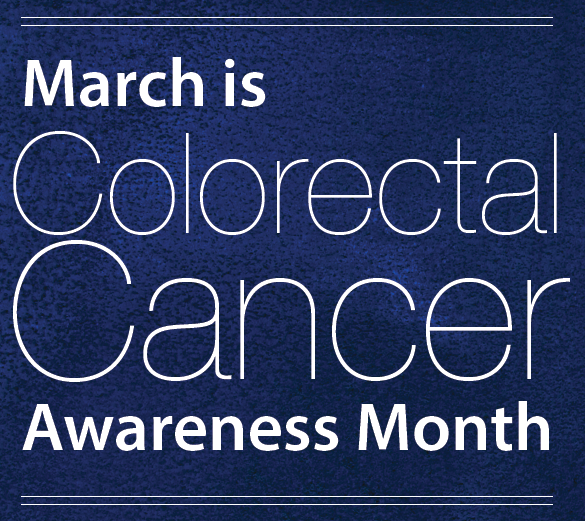 Colorectal cancer might be awkward to talk about but talking might be the easiest way to save a life. Despite major developments in treatment and detection, colorectal cancer is still the second leading cause of cancer related death in the U.S. among men and women combined; the American Cancer Society estimates over 50,000 colorectal cancer related deaths will occur in 2014. The good news is that, if found at an early stage during a regular screening, colorectal cancer can be treated with a 90% survival rate.
Because of underutilization of screening services though, only 40% of colorectal cancer cases are caught in these highly treatable stages.
Most new cases are found in persons age 50 and older, so it is essential that those in this age group schedule regular screenings. If everyone 50 years and older had a regular screening test, it is estimated that as many as 80% of deaths from colorectal cancer could be prevented.
Colorectal cancer and its risk factors can affect those under 50 as well. It is important to talk to your doctor if you have experienced any symptoms such as changes in bowel movements, digestive pain, weight loss, weakness or nausea. Those with a family member who has been affected by colon cancer are especially at risk.
Studies suggest that certain lifestyle choices may also increase your risk of colorectal cancer. Diets high in meat, fat, and low in calcium, fruits and vegetables may increase your risk. Those who are physically inactive, obese or those who smoke cigarettes may also be at higher risk than those who are physically active.
At Grays Harbor Community Hospital, there are a collection of doctors available to help protect the patients of Grays Harbor against colorectal cancer through various screening options. In 2013, they performed 843 endoscopic procedures at the Special Procedures Center of Grays Harbor Community Hospital.
Though it may be uncomfortable to talk about, start a conversation with your loved ones, talk to your doctor to learn more about your risk and, if you are over 50, be sure to schedule your next cancer screening.