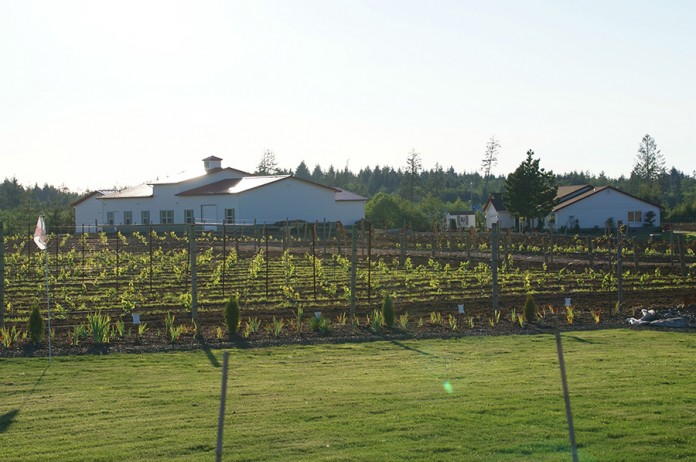 By Margo Greenman

In a world where most commodities travel the span of the globe before making it to the locations where they're intended to be sold, more and more people are becoming aware about where the things they buy are coming from and making the deliberate choice to shop – and eat – locally. With a lush and vibrant locale rich in nutrients and full of life, Grays Harbor residents are spoiled when it comes to eating locally raised and grown foods.
With more than 400 farms located in Grays Harbor county, there is always something fresh growing in the soil (or water). There are currently 29 farms in Grays Harbor that sell directly to the public, providing Grays Harbor residents and visitors with plenty of options for enjoying the freshest foods, plants and more, straight from the source.
For local, farm fresh oysters, Brady's Oysters in Aberdeen, Wash., is a favorite. Serving shucked (in shell) and smoked oysters, live and cooked crab, fresh fish, shrimp, prawns and more, Brady's is a go-to for oyster and seafood lovers of all types. Opened by Brady Engvall, the founder of suspended culture (an oyster harvesting method that keeps the oysters out of the mud), Brady's Oysters now spans four generations of experience. You can stop by Brady's (open seven days a week), or call in your order and Brady's will deliver straight to your door.
Hop over to nearby Hoquiaum, Wash., and you can stop by another farm fresh favorite for Grays Harbor oysters at Lytle Seafoods Oyster Shack. Founded in 1983 by a commercial fisherman and his wife, Lytle Seafoods has grown from its humble beginnings into a 5,000-square-foot retail and oyster shucking facility with customers reaching as far as the East Coast, Hawaii and beyond. Lytle Seafoods Oyster Shack is open daily.
If you're not a seafood fan, there are several farms across Grays Harbor raising beef, poultry and other land-based meats. Wynooche Valley Meats, located in Montesano, Wash., is a favorite for grass fed beef and natural grain fed pork, and for processing livestock and wild game. Wynooche Valley Meats even offers on-site slaughtering so you can enjoy the freshest meats straight from your own farm.
For poultry, G & H Pastured Poultry provides Grays Harbor with all natural, humanely raised poultry. Raising, slaughtering and processing the poultry all on-site at their McCleary, Wash., farm, G & H Pastured Poultry is committed to raising the healthiest, best tasting chicken around. Chickens can be purchased fresh or frozen directly from the farm.
If you're looking for something a little bit different, head to Oak Meadows Buffalo Ranch where owners Ed and Jill Lagergren strive to provide their community with lean and healthy meat options. Steaks, roast, jerky and buffalo burgers are all in abundance at Oak Meadows Buffalo Ranch and make a great, heart-healthy alternative to beef.
To complement and balance your meaty spread, you'll need some vegetables. Farm fresh options for produce in Grays Harbor are limitless. With so many farms offering fresh, seasonal and locally grown fruits and vegetables, there's always something delicious, and healthy, to nibble on. Located in Montesano, Wash., locals love Shaffner Farms for their traditional selection of produce, but also for their handmade jams, dressings and more. And, because they double as a pumpkin patch and corn maze, Shaffner's make a great family destination during the autumn months.
For people living in and around Copalis, Wash., Voss Acres is a year-round favorite for what veggies and fruits are in season. Using organic gardening practices to grow all of their produce, Voss Acres prides itself in producing outstanding produce.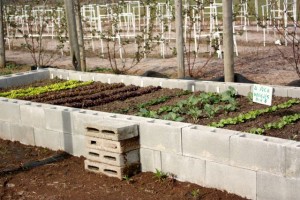 Although, if you'd rather take the prep work out of your dinner, Westport Winery will gladly prepare a "farm-to-fork" meal for you at their beautiful Aberdeen, Wash., location. Their menu boasts everything from mouthwatering appetizers like Dungeness crab cakes and stuffed mushrooms, to succulent entrées like their Chicken Cordon Gold, Savory cheese ravioli, prime rib and much more. Everything on their menu is fresh, healthy and homemade, and they even have a selection of desserts made at their on-site bakery.
Want to grow farm fresh foods and flowers in your own backyard? Grays Harbor farmers have you covered there, too. Specializing in unusual shrubs, perennials and annuals, Juel's Unique Nursery, located in Elma, Wash., helps you customize your garden with the unique and unusual. Open February through October, you can visit Juel's website to see what's in stock, or click here to learn more. There are also several nurseries specializing in lavender, dahlias, lilies and more located throughout the region.
Grays Harbor is brimming with farm fresh options for your garden, table and tummy. For a full list of all of Grays Harbor's farms that sell to the public, check out Visit Grays Harbor's website, or click here to find out more about local options for farm fresh foods, flowers and more.