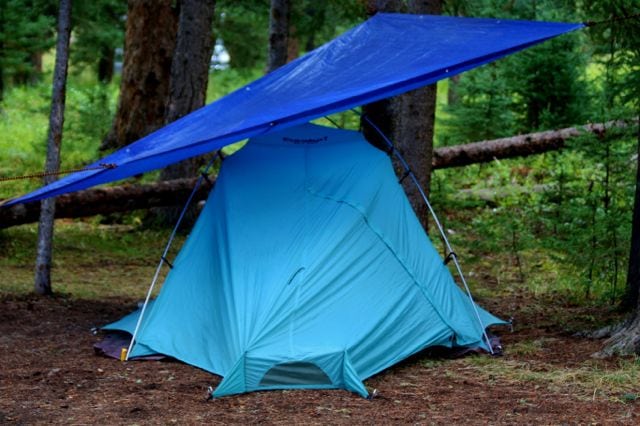 By Douglas Scott

Numerous camping experiences exist in Grays Harbor, but it can be overwhelming to find the perfect site for your camping adventure. Grays Harbor is full of some of the more beautiful locations in the state and the campsites around the region highlight that beauty.
Great for both beginners and those who want isolation; these campsites are waiting for you to pull-up in your RV, stay in a yurt or set up your tent, all in Grays Harbor County.  Stay at one or visit all five and explore the best of Grays Harbor County's campgrounds.
From the rainforests of Quinault to the beaches near Westport and Pacific Beach, the following campsites are your five best bets to have the perfect, unique camping experience you have been looking for.
Quinault Camping
The Quinault Region is home to some of the most beautiful scenery in the world, offering camping near a gorgeous lake and a world class rainforest. With Lake Quinault now open to non-tribal members, kayaking or canoeing is the perfect way to spend a day. If dipping into the water isn't something you enjoy, the region has access to some of the best trails in the country.
Fifty-seven sites are spread over three campgrounds, making camping at Quinault the perfect weekend location to escape the crowds.  Each campground is slightly different, but they all offer the same basic amenities. Willaby Campground has 21 sites, but only has vault toilets and no RV hook-ups.  Falls Creek houses 31 sites, nine of which are walk-in sites. Falls Creek also has both flush and vault toilets. Like Willaby, there are no RV hook-ups. Gatton Creek has five walk-in sites and only has one vault toilet, making it the most remote campground in the area. Both Willaby and Falls Creek allow RV's up to 40 feet in length. Reservations are not accepted, so if you want the best sites, make sure you show up early before the weekend crowds.
More on the Region: http://exotichikes.com/the-quinault-rainforest-nature-trail-loop/
Directions: http://goo.gl/maps/hDTTK
Coho Campground
The Coho Campground is located on Wynoochee Lake.  It's a popular campground, perfect for those who enjoy hiking, being on the water or just sitting in nature. With 16 miles of trails right near the campground, as well as three of the prettiest waterfalls in the Olympic Peninsula, camping at Coho makes for a fantastic weekend enjoying the great outdoors. The camp has become more popular recently and may be loud at night, but generally, your fellow campers are there for the same reason as you – to enjoy nature.
Coho Campground has 56 campsites, eight of which are walk-in and tent only. There are also three yurts available, but those are typically booked out months, if not years ahead of time. The campsites cost between $16 and $20 a day, depending on if you are camping in a tent or an RV. The amenities at Coho are basic, with only flush toilets and no RV hook-up spots. Reservations for the campsites are first come, first serve and typically fill up quickly on Friday through Sunday during the summer months.
More on the Region: https://www.graysharbortalk.com/2014/05/13/wynoochee-river-valley/
Directions: http://goo.gl/maps/z4i31
Campbell Tree Grove Campground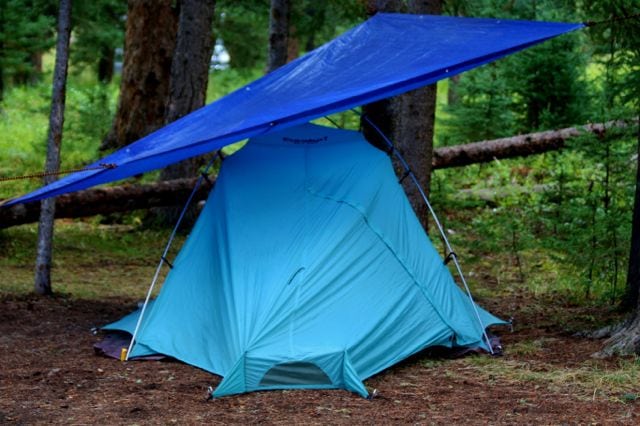 If you are looking for a remote place to camp, Campbell Tree Grove is about as remote as you can get in Grays Harbor, while still car camping. Tucked away in a majestic forest in along the West Fork of the Humptulips River, this small campground is perfect for those who want to get away from everyone. While there may not be many trails directly near the campsites, the campground is just three miles from the Colonel Bob trail, an incredibly beautiful hike to the top of a summit that overlooks the entire Olympic Peninsula.
With ten sites for just $10 a night, amenities at Campbell Tree Grove Campground are as bare-bones as car camping gets. A vault toilet exists, but nothing else. If you stay here, be sure to bring your own toilet paper, as there is a high likelyhood that there won't be any. No reservations are accepted at this remote location, though it is not crowded except during holiday weekends or days projecting fantastic weather.
Directions: http://goo.gl/maps/nRbZx
Twin Harbors State Park
Camping along the coast is always a treat, but camping at Twin Harbors State Park is a rite of passage for those new to camping or for those who love being close to the mighty Pacific Ocean.  With beachcombing, hiking, swimming, surfing and fishing opportunities abundant, staying along this stretch of coast is anything but boring. The campsites aren't along the beach, but you can easily get there by following a well-maintained short trail. The campground itself is in great condition and perfect for those campers who don't want a rugged, remote feeling, but still wish to hear the crash of the waves each night.
While there are 219 tent sites, 42 RV sites, four walk-in sites and two yurts in the state park, it doesn't feel as big as one would think. Costing just $12 to $35 a night, depending on whether you are camping in a tent or an RV, this is a very affordable, easy to access campground. With nine flush toilets, 16 showers, RV hook-ups and a dump station, Twin Harbors State Park is able to take care of all your camping needs.
Reservations: https://washington.goingtocamp.com/
Directions: http://goo.gl/maps/SD70q
Pacific Beach State Park
If you want to camp right next to the Pacific Ocean, Pacific Beach State Park is a "must experience" camping location. At just ten acres in size, the campground is tiny, but that is just fine, as you will be spending the majority of your day on the half-mile of beaches. Ideal for beachcombing, kite flying and sunset watching, Pacific Beach State Park is often overlooked as a camping destination. With 26 sites giving unobstructed views of the crashing waves from your tent or RV, a night or two at Pacific Beach gives you the quintessential beach campground experience.
Pacific Beach State Park has 64 campsites and two yurts. Camping here is like any state park, costing between $12 and $35 a night, depending on whether you need a tent site or an RV spot. While staying here, you will have access to two restrooms, six showers, electricity only RV sites and a dump station for those who need it for their RVs
Reservations: https://washington.goingtocamp.com/
Directions: http://goo.gl/maps/SD70q