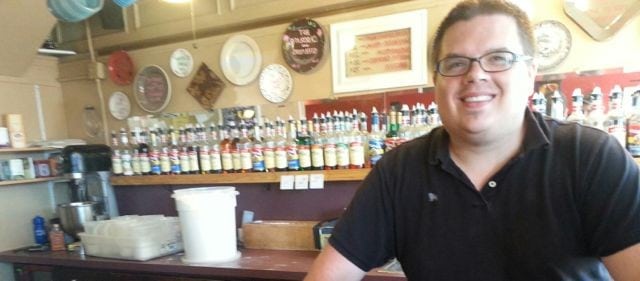 By Justin Damasiewicz
Most customers initially go to Montesano's All Wrapped Up because they have heard about their scones. They go a second time because of the hometown friendly customer service and the delicious, creatively named seasonal drinks. They become a regular because of the relationships they have built with the owners, employees and other customers.
All Wrapped Up is more than just a coffee shop and bakery. According to owners Josh and Heidi Loveall, it is a community hub where people come to hang out and engage in friendly conversation.
"We are passionate about the way we do coffee," Josh said. "But (customer service) is another thing that I'm passionate about, maybe as much as coffee, if not more. Our customer service is about growing relationships and friendships with our customers, and they have been amazing friends to us. They have reached out to us in so many ways beyond just coming in and buying our coffee. It's been really amazing. If there is a quiet moment we love to sit down with people and talk to them, and listen to their stories."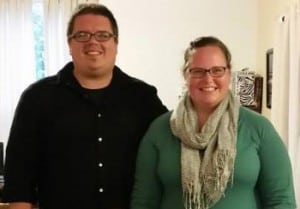 The Loveall's personal lives have not been without trials over the last several years. From their young son being diagnosed with neuroblastoma cancer in 2011 to the passing of Heidi's sister earlier this year, the Loveall's are thankful for the additional support system that they have built as owners of All Wrapped Up.
"Having this kind of business in Montesano is not like having this kind of business anywhere else," Heidi added. "It really is a community hub. When we went through hard times, our customers really cared and reached out to us in so many ways. There's great interaction."
Josh and Heidi credit much of the success in helping cultivate the friendly atmosphere to their employees. Josh constantly receives glowing reports from customers about how friendly his baristas are.
"I think that how we have hired our baristas is probably the biggest thing we've done right as owners because we have brought in people that really understand and embrace that atmosphere," Heidi said.
"Our employees all feel a sense of ownership of the shop, and we encourage that," Josh added. "They feel pride and ownership in the shop, which means I don't have to be a mean boss, which I'm not. I can be a friend and it helps the work environment."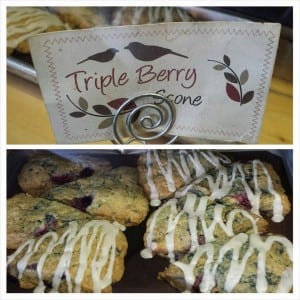 Maybe you would like a triple berry scone and a Funky Monkey (a coffee drink with chocolate, coconut and banana). Or perhaps you would prefer a brownie mallow bar and a Flower Sours (a lavender lemonade flavored Italian soda). Whatever your flavor is, Josh and Heidi have worked hard to ensure that your needs are met.
When the Loveall's bought All Wrapped Up in July, 2008, they bought the bakery recipes as well. They still make all of the old recipes and have added a few of their own items, including gluten free peanut butter bars and macaroons.
"If people have heard of All Wrapped Up or if they know anything about it, they know about the scones," Josh said. "We sample them out daily, so everyone has had a chance to try them. The recipe is still the same. Any tweaking we've done has been limited to adding new flavors. We have tried to add (to the bakery) as we can when different ideas come to us."
All Wrapped Up actually started out as a gift basket business. Original owner Monica Myers started selling gift baskets at craft fairs and made bagged scone mixes to put in the baskets. The scone mixes were so popular that people started requesting the mixes alone. A big part of the reason the current location on Pioneer Avenue was opened was to have a bakery, so there would be a storefront to sell the scones. Coffee was secondary at the time.
"We didn't start a business from scratch," Heidi noted. "We took over something that was already part of the community. Jeff (Monica's husband) and Monica had really built something amazing, and for us it was a privilege to come in and be able to continue that. We have owned this shop for six years, but it's been here for twelve. At first, we didn't really know how we'd be received. We weren't from Montesano, we didn't even live in Montesano right away, and the community really embraced us immediately."
Josh and Heidi have continued the tradition of selling bags of scone mixes. They even go to craft fairs and bazaars a few times a year to sell the scone mixes and some fully prepared bakery items.
Heidi, who has a full time job of her own as an Events and Engagements Coordinator at Results Washington, office of the Governor, handles the books and the office work. Josh works full time at the coffee shop and handles the day-to-day operations.
All Wrapped Up
1100 Pioneer Ave E
Montesano, WA 98563
360-249-6694
You can follow the Montesano coffee shop on Facebook.