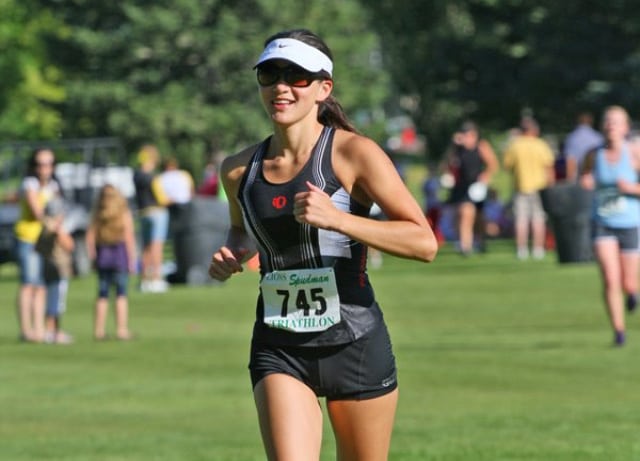 The Grays Harbor community is surrounded by the beauty of nature and by default, we tend to be an active group. Hikes on the coast, fishing in the Harbor and strolls on the beach are common on weekends. These casual activities couple with community 5Ks and participating in sporting events for many area residents.  But, whether you are a weekend warrior or a trained athlete, an active lifestyle can often lead you to your doctor's office with mysterious aches and pains, or sometimes an unwelcome injury.
Whether you over-did it on the trampoline with the kids or have an over-use injury from triathlon training, the Sports Medicine doctors at Olympia Orthopaedic Associates offer specialized services tailored for you. Sports Medicine patients at Oly Ortho have been seeing Dr. Leyen Vu  for the last two years and value his quick smile and friendly manner as much as his expertise. Patients are seen quickly and benefit from the sports specific training of Dr. Vu, helping them get moving again soon. Dr. Vu works closely with the  surgeons and orthopaedic specialists throughout the Oly Ortho organization and coordinates with them when patients need additional care.
With an active community comes an active clinic of patients and Dr. Vu is now getting a helping hand. Dr. Tracy Hamblin joins Oly Ortho on September 2, offering a second dedicated Sports Medicine doctor to see patients with sports related injuries and to care for patients with non-surgical musculoskeletal conditions.
Born and raised in Utah, Dr. Hamblin attended the University of Utah earning her degree in Biomedical Engineering, but she wasn't sure where that would take her. "I always thought I'd grow up to be a doctor, but I just wasn't ready when I finished my undergrad work," she explains. She chose, instead to attend Syracuse University earning a Master's Degree in Biomedical Engineering.
However, medicine wasn't far from her mind. "It was my first semester of grad school," Dr. Hamblin shares, "when I realized I was ready to go to medical school."  She returned to the University of Utah Medical School completing her training as well as her residency in Family Medicine.
It was during this time that she met Dr. Vu who was completing his Sports Medicine fellowship at the University of Utah. "We became good friends. We shared our family medicine focus and we both had a passion for sports medicine," recalls Dr. Hamblin.
The two physicians continued to interact at medical conferences over the next year while Dr. Hamblin completed her fellowship at the John Peter Smith Sports Medicine program in Fort Worth, Texas. As she finished her fellowship, she looked to her colleague and friend, Dr. Vu,  for advice on choosing a home for her medical practice.
The timing was perfect. Oly Ortho was seeking another Sports Medicine trained physician to partner with Dr. Vu and Dr. Hamblin was a perfect fit. "I really wanted to find a job where I could fully use my sports medicine training to help patients live healthy lives," she explains. "I also really wanted to use my unique skills, developed during my fellowship, for fluoroscopic injections to aid patient healing and not all clinics offer that service. Olympia Orthopaedics Associates was excited about my skills and how they could impact patient care."
An effective technique to help alleviate pain and diagnose injury, fluoroscopic injections are X-ray guided injections delivered to specific areas within a joint. Small amounts of contrast dye are injected into the joint, along with a live X-ray image. With this method, Dr. Hamblin is able to pinpoint the delivery of medications, easing patient discomfort.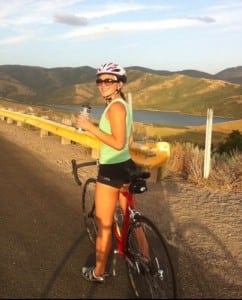 Joining the Oly Ortho team is exciting for Dr. Hamblin. "The opportunity to be around so many Ortho docs will be great. The learning opportunities will be tremendous, plus I'll be able to use the skills learned in my fellowship on a daily basis. But the most exciting is that this position is 100% Sports Medicine related.  It is my passion and I never tire of seeing patients with injuries and helping them get back to an active lifestyle."
Working closely with local high school and college teams is something Dr. Hamblin also looks forward to. "I love working with the students, seeing them grow as athletes throughout the season and helping them through any injury challenges."
Dr. Hamblin remembers well working with team physicians herself as she was a competitive gymnast for 10 years, working through injuries herself. She continues today with an active lifestyle, cycling, running and swimming in numerous triathlons over the years.  "I'm not out there to win the race, but simply to finish. It feels good to finish – to accomplish my goal. That's what keeps me coming back to races each year."
"Olympia Orthopaedic's motto is to get your 'Life in Motion.' I always try to live my life as an example for my patients – showing them that staying healthy and in motion leads to a happy life." Dr. Hamblin embodies the active lifestyle of the Pacific Northwest and hopes to foster it in her patients as she starts her practice at Oly Ortho.
Visit Dr. Hamblin at Olympia Orthopaedic Associate's Westside Clinic, located at 3901 Capital Mall Dr. SW in Olympia starting September 2. Call for appointments. 360-786-8990.