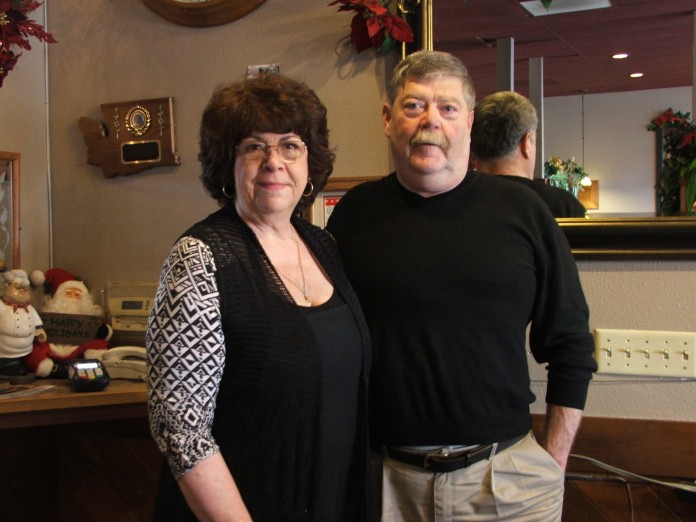 By Gale Hemmann
Specialty pizzas with house-made sauce and crust. Calzones stuffed with your favorite toppings. Fresh salads and hot sandwiches. If this sounds tasty, you'll definitely want to stop by Gepetto's Italian Restaurant in Montesano.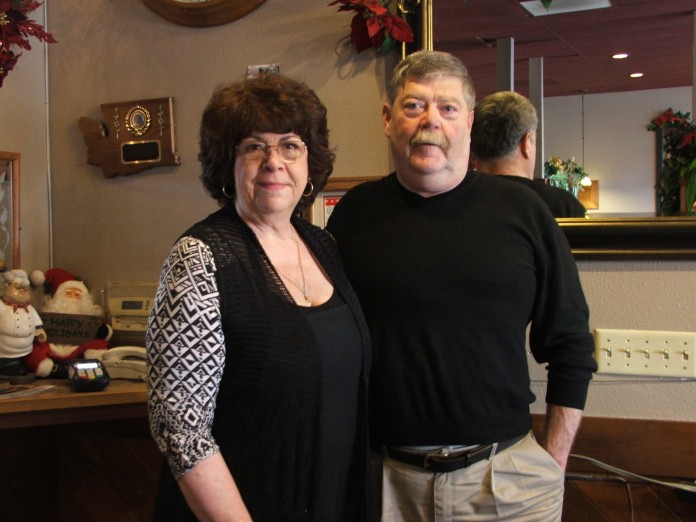 Restaurants may come and go over the years, but Gepetto's Italian Restaurant is a Montesano institution. Residents of the Harbor and beyond come to this friendly Italian-style spot for its homemade food, friendly atmosphere, and top-notch customer service. Gepetto's celebrates 22 years in business in February 2015.
Owners Bob and Sue McEndoo are long-time Harbor residents. I met with them recently to talk about the history of the family-owned restaurant and what they have to offer for diners. Since opening in the 1990s, Gepetto's has been a go-to lunch and dinner spot for families, dates, teams, business groups, and more.
Gepetto's menu features their specialty pizzas with a whole range of toppings. Unlike chain restaurants, their pizza dough is handmade from scratch every day. They use a traditional East-coast style cornmeal-coated crust. They also offer hot subs, entrée salads, pasta, and calzones. And Sue's homemade macaroni and cheese has a loyal following. Bob notes that Gepetto's doesn't use a deep-fryer – everything is oven-baked.
Enjoy a casual dinner with friends or family, or call ahead to get your order to-go. The banquet room is available for special occasions. Gepetto's will cater their crowd-pleasing food at your next event.
One place Gepetto's really excels is in their options for special dietary needs. In talking with the McEndoos, it is clear they do their absolute best to have delicious menu options available for everyone. They offer a range of gluten-free options including a gluten-free pizza crust, sandwiches, and salads (five of their seven salads can be prepared gluten-free). They also offer a low-carb option – any sandwich can be made into a low-carb quesadilla by Sue. You'll also find plenty of vegetarian choices.
Gepetto's has always supported the local community in many ways. They are long-time supporters of the Montesano schools and local fire department. They have also helped out individuals in need over the years. And Bob currently serves as a curriculum committee member for a new culinary program in development at Grays Harbor College.
For the over-21 crowd, Gepetto's also offers a full-service bar area in back. This spacious bar boasts Montesano's only dance floor. People gather to watch the Seahawks game on the big screen, and Gepetto's holds numerous live music events. They offer their own specialty drinks and a daily happy hour Sunday through Thursday. Gepetto's recently held the Rokfest music event featuring Harbor-area band Six Pack Pretty (read more about it on GraysHarborTalk here).
When Gepetto's first opened, you may remember that it was originally located on South Main Street for several years. It has been at its present location on Pioneer Avenue, and the site of many local memories, ever since. Sue brought a background as a lifelong cook and former professional cook with the local school district to the business. But it has mostly been years of hands-on experience and dedication that have given the McEndoos the key to success. They've built the business from the ground up, and they work seven days a week. It's also notable that they have many long-term employees among their dozen or so staff. But most importantly, they have many loyal customers who enjoy their food and dining experience at Gepetto's.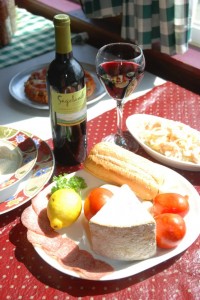 The vibe at Gepetto's is casual and welcoming. The McEndoos enjoy getting to know customers and making sure you leave happy. So, if you're in the mood for Italian fare in a relaxed environment, I encourage you to bring the family to Gepetto's for lunch or dinner. The McEndoos are ready to welcome you and offer a top-notch dining experience. You'll see why both locals and visitors to the area make them a regular stop. As Bob says, "We're a good place to stop on the way to the beach, or any time you're in Montesano."
Check out Gepetto's menu on their website. To stay up-to-date with Gepetto's, follow them on Facebook. Bob posts the homemade soup schedules for the week (the soups are made from scratch by Sue).
Gepetto's Italian Restaurant
126 Pioneer Avenue East
Montesano, WA 98563
Open Sunday through Thursday 11:00 a.m. to 9:00 p.m.
Friday and Saturday 11:00 a.m. to 1:00 a.m. (Dining room open until 8:30 p.m.)