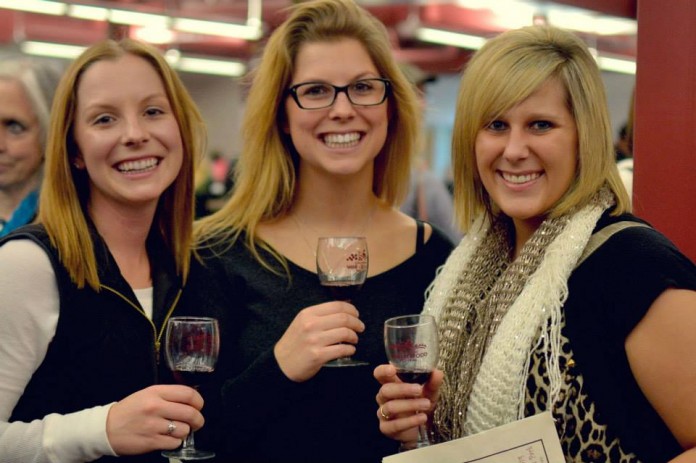 The holidays are over and winter is well underway. With little to do other than stay warm indoors, you might be feeling a bit stir crazy. To remedy this the Elma Chamber of Commerce invites adults ages 21 and older to break out of hibernation and enjoy a day getting "uncorked" on Saturday, Jan. 24, from noon – 9:00 p.m., during the 8th Annual Winter Wine Festival at the Grays Harbor Fair & Events Center.
Offering wine, food, live entertainment, a silent auction, craft vendors, and even a beer garden, the Winter Wine Festival offers something for everyone. Drawing in crowds near and far year after year, the Winter Wine Festival has become the Elma Chamber's most highly anticipated – and attended – event.
This year the festival offers varietals from a selection of 20 Washington wineries for festival-goers to swirl, smell and sip from. Included in the line-up are local wineries like Westport Winery and Cranberry Road, alongside regional favorites like Prosser's Coyote Canyon Winery and more. After you've had your fill of tastes, bottles of your favorite featured wines will be available for purchase on-site.
The Elma Chamber's Debbie Adolphsen is a coordinator for the Winter Wine Festival and she says this year's event is going to be especially memorable. In addition to the 20 featured Washington wineries that will be at the event, the festival is also going to play host to some star-studded entertainment.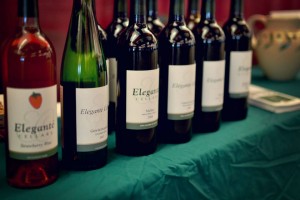 "What's really big this year is that we're bringing in the band Heart By Heart," says Adolphsen. For fans of the band Heart, this is huge, as it's an opportunity to hear some of their favorite '70s and '80s Heart songs performed by original Heart members Steve Fossen and Mike Derosier. "Bringing in a big name like this is exciting," says Adolphsen. "People are going to feel like they're at a Heart concert!" And, with event admission costing just $5 to enter (or $15 for package admission which includes event entry, drink tickets and a commemorative glass), Adolphsen says this value can't be beat.
Before Heart By Heart's performance at 7:00 p.m., festival-goers will enjoy the guitar-picking sounds of musician Marty Beagle at 1:00 p.m., and cover songs performed by Grays Harbor band Ready Or Not at 4:00 p.m.
Between sips of wine and rocking out, you can sate your appetite at one (or more) of the many concession stands that will be featured at the festival. For light snacks, swing by the Elma Chamber booth for pretzels, dessert bars and coffee, or load up on Philly cheesesteaks, deep fried pickles, burgers and other classic festival food at the Fair Pavillion Concession. Other food vendors attending the event include Lytle Seafoods, which will be offering up a smorgasbord of fresh and locally caught seafood favorites, as well as Olympic Mountain Ice Cream (for when you're craving something sweet), just to name a few.
Winter Wine Festival attendees can also put their bids in during the silent auction, where all proceeds will help support future Elma Chamber events and activities. Of course, if someone outbids you, there's no reason to walk away empty handed. With a wide selection of craft vendors peddling everything from handmade jewelry and other accessories to custom wine stoppers, wine racks and more, there's plenty to peruse and purchase at the event.
Adolphsen says if you feel like you're about to blow your cork and need an excuse to get out of the house, this is your chance to get out and unwind. "People really look forward to this festival," she says. "It's a really feel-good event. There's entertainment, people to talk to, food, wine a beer garden, and this year we have decorators who have just gone above and beyond. We're really excited to see everything unfold."
The 8th Annual Winter Wine Festival, hosted by the Elma Chamber of Commerce, takes place on Saturday, Jan. 24, from noon – 9:00 p.m. at the Grays Harbor Fair & Events Center.
Pre-sale package admission is available for purchase now through Thursday, Jan. 22, and includes event entry, one keepsake wine glass, and 10 drink tickets. Pre-sale package admission can be purchased in person at Aberdeen Honda, Whitneys Chevrolet in Montesano, Liquor & the Like, Elma Variety Store, and Les Schawb Tire Centers in Elma, West Olympia and Centralia, or by calling the Elma Chamber at 360-482-3055. Day of admission is the same package price but includes fewer drink tickets, or you can opt for regular admission (no commemorative glass and tasting tickets) for just $5.
For more information about this and other Elma Chamber events, click here, or visit the Winter Wine Festival's Facebook page here.