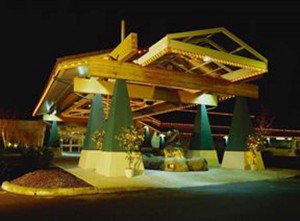 At some point most of us accept that we won't grow up to be unicorns.
Or fire trucks, ballerinas, professional baseball players, or supermodels. And that's OK. Because while reality may substitute the 9-to-5 for a shot at the major leagues, we can still enjoy our passions, root for our teams, and win the pot on a lucky poker night flop.
Studies show that more than half of Americans watch cooking shows, 40 million people play poker regularly, and more than 175 million text votes were submitted for season 8 of American Idol. In a nutshell, Americans love to live the dream.
To celebrate this simple fact, Rochester's Lucky Eagle Casino and Hotel is a one-stop destination for exciting games, great food and fun events. But even they've gotten a dose of spring fever. Beginning in February, they will break ground on a new $40 million expansion project which adds more than 40,000-square-feet of gaming and food, 8,600-square-feet of administrative offices, and 120,000-square-feet of parking.
Lucky Eagle CEO John Setterstrom promises that visitors will be "truly excited by amenities not seen in the Northwest." He and a planning team, including casino executives, culinary staff, and designers, spent weeks travelling the west coast studying other gaming venues. From this, they chose which architectural aspects, amenities, and grounds elements would be the best fit for the Lucky Eagle.
The new layout has parking structures above the gaming, dining, and entertainment hub so visitors stay safe and dry. "One such highlight will be a full alder-smoked salmon pit in the middle of the newly designed buffet," says Setterstrom.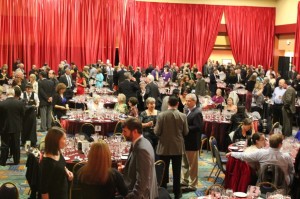 The Lucky Eagle is partnering with Olympia's Forma Construction for this huge project. John Setterstrom calls them a "company of quality" and "really enjoys the principles at Forma" making this a perfect fit. One of the team members on the expansion is Joel Brown, a Forma Project Engineer and Chehalis Tribe member. He and Senior Project Manager Keith Michel believe that this pairing "is the right fit for the project."
Keith and Joel explain that Forma began with design involvement and pre-construction work in the summer of 2014. The expansion project is estimated to take approximately 18 months, with renovation of existing buildings taking place after the new build is open to the public this fall.
They admit that building a new structure is a challenge the way it is designed but it will be a huge enhancement for guests. In this current design, the team will include three and a half floors of parking above the gaming floor with the option to add two more later as needed. They also take into account that once the new structures are complete, they begin the careful process of renovating existing space while guests actively visit the casino.
Locally, Forma has worked on such notable structures as the Mason Transit Authority's Transit Community Center, Saint Martin's LEED Platinum Cebula Hall, and Olympia's Hands On Children's Museum. They have also participated in regional builds at the Woodland Park Zoo, schools around Olympia, Bates Technical College in Pierce County, and North Seattle Community College.
The design of the new Lucky Eagle space will include many local Native American accents. The Forma team wanted to "bring it in and celebrate it" so as to have the décor and layout "speak and say things to all kinds of people."
The space will also become more than simply a gambling hub. The new layout includes restaurants that are a destination, not simply an amenity, and more options for patrons like space for music, concerts, comedy shows, and entertainment.
In the interim, the Lucky Eagle is still your source for all things fun. Watch the Superbowl there with former Seahawk Marcus Trufant on February 1. Not a football fan? Celebrate the Lunar New Year, rock out to live music, or lose your shirt with the Australian Thunder From Down Under.
No matter what's going on, the Lucky Eagle is a destination spot for our area. Whether it's for a close to home staycation or a chance to party the night away 7 days a week, don't miss out on their many exciting ways to liven up the long winter months.
The Lucky Eagle Casino and Hotel is located 12888 188th Avenue Southwest in Rochester. Call 800-720-1788 with any questions.