By Gail Wood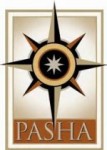 His team's season had just ended Saturday evening and Montesano High School's wrestling coach Jeff Klinger could hardly wait until next year.
Based on how his team did at the 1A state wrestling championship on Saturday – the Bulldogs placed third – he's got reason for optimism and excitement.
Six of his seven wrestlers who qualified for state are returning. All three Bulldogs who reached the finals and placed second – Jacob Ellefson, Austin Cain and Kyler Prante – will be back. It's Montesano's best finish since 1976.
"We're excited about where our program is right now," Klinger said. "We only lose one of our placers, who is a senior. But we've got six of them coming back."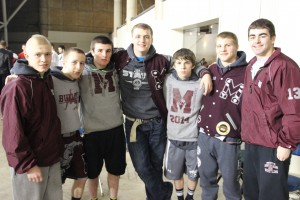 In his 10 years as Montesano's head coach, Klinger never had a wrestler reach the finals. Klinger watched three of his Bulldogs make the finals this year and the program is on a rise. Of the 14 kids on the team, seven qualified for state. Klinger is feeling Bulldog Fever.
"It's been a work in progress trying to get the numbers up," Klinger said. "We really have a good core group right now."
Both Cain, a sophomore, and Prante, a junior, finished their seasons with 33-4 records. Ellefson, a sophomore, finished at 34-3. All are records worth cheering about. But none of them felt like cheering when they lost in the finals.
It wasn't like any of them weren't facing a tough opponent. Ellefson's opponent at 120 pounds – Lakeside's Dalton Young – is a returning state champ.
"The kid Jacob wrestled is a stud," Klinger said.
Last year as a freshman, Ellefson placed third at state and lost to Young in the semifinals. Ellefson lost by the same score, 7-0.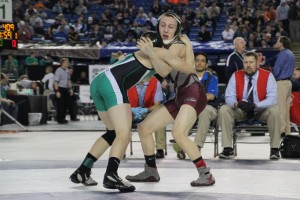 "I think I've improved from last year," Ellefson said. "I've gotten stronger. Also, I got a better head space."
In the 145-pound finals, Cain faced Zilla's Diego Hernandez, the defending state champ. After a scoreless first period, Cain gave up an escape and trailed 1-0 and ended up losing 3-1.
"He was right there," Klinger said. "At 3-1 and a chance to score, we'll take that every time."
Cain isn't a stranger to pressure matches. He's been wrestling since he was five and wrestles year around, competing in freelance and Greco-Roman during the summer. Cain's father, Darrel, is an assistant coach on Montesano's team.
"Austin knows how to wrestle," Klinger said. "He's been wrestling a long time. I don't know if we have a kid who has done more. He knows what he's doing."
Cain, while only a sophomore, is building an impressive resume. Last year, he placed seventh at state and at regionals this year he took second. Two summers ago, he was an All-American in Greco-Roman wrestling.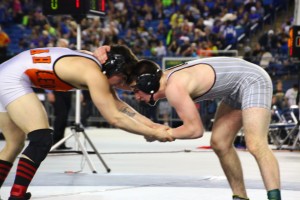 "I look for the pin when it's there," Cain said. "It all depends."
In his 170-pound final, Prante scored on a takedown and led 2-0 with 49 seconds left in the first period. But midway through the second period, Prante got flipped to his back and was pinned by Colville's Ben Knight.
"He walked into it," Klinger said. "He knew it was coming. He wrestled exactly how we wanted him to wrestle to that point. He did a good job."
Prante, who placed third at state last year and is a year around wrestler, came into the season with high expectations.
"Kylar is another one who wrestled a lot as a kid," Klinger said. "We knew what we had in him. He's solid. He's a pinner when he gets his guy on his back."
Besides Ellefson, Cain and Prante, Montesano had four other state placers in Tony Williams, Anthony Louthan, Tyler Izatt, and Taylor Rupe.
At 113 pounds, Williams won his first two matches with a 16-0 technical fall and then by a pin. After losing 15-3, Williams bounced back to win his next two matches by pins to place third.
Louthan lost his first match at 182 pounds with a score of 3-2 and then won 4-1, 8-3, 5-0, and 1-0 before losing 3-2 to place fourth.
Izatt placed eighth in the 113 pound bracket, next to his teammate Williams.  He lost to Manuel Cisneros of Highland for the 8th place spot.
Rupe pinned his first opponent at 220 pounds and then lost 2-1. Rupe then strung together three straight pins and then won 3-1 in the consolation finals to place third.
It was a good day to be a Bulldog.
"We went from never having boys in the finals to having three," Klinger said. "I think we're going to be stronger next year. I think this is going to light some fire under us. Hopefully, next year we're the ones with our hands raised and have a shot at the team title."