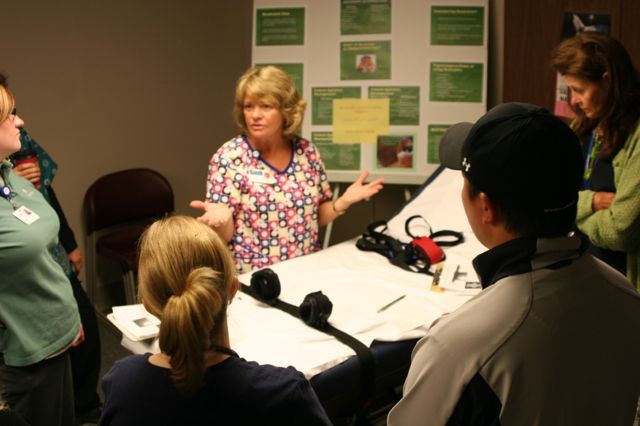 There are many ways people can take charge of their health. Eating healthy, exercise and avoiding bad habits like smoking all contribute to a person's overall well being. However, when healthy lifestyle choices fall to the wayside and bad habits, genetics, or other factors set in, medical care is often needed. Because of this, when it's time to go to the hospital, it's important to know that your health is in good hands. Luckily for people living in Grays Harbor, Grays Harbor Community Hospital's experienced staff has the knowledge and training necessary to help get your health back on track.
But, it's not enough to have a staff of experienced medical professionals. These professionals need a strong support system to rely on in order to stay in the know on the latest changes and advancements in the medical field. In order to stay current with the fast changing field of medicine and technology, Grays Harbor Community Hospital makes it a priority to ensure that they not only have the most up-to-date equipment, but that their staff also receives the ongoing education and training necessary to operate new equipment and provide the quality care that their patients seek.
To satisfy this need, Grays Harbor Community Hospital's Education Department works tirelessly to ensure that all Grays Harbor Community Hospital staff members are trained in a variety of ways. Dori Unterseher, director for Grays Harbor Community Hospital's Education Department, says the goal of the education department is to provide relevant education pertaining to new programs and equipment as well as provide updates regarding current standards, address topics of interest among staff, and to fulfill all of the hospital's education and training-related needs.
While this may sound like a lot of work (and it is), for local healthcare professionals at Grays Harbor Community Hospital, it's all just part of the job. And it's not just the doctors who receive special trainings—specialized classes are available to the entire hospital staff as well.
Unterseher says Grays Harbor Community Hospital's Education Department offers a variety of classes to all hospital staff. From basic life support to advanced cardiovascular care, the Education Department at Grays Harbor Community Hospital has the resources necessary to train everyone from administrative staff to experienced MDs. And, anytime a new piece of equipment comes through the hospital, training on how to appropriately use the machinery is mandatory. Because Grays Harbor Community Hospital is committed to being current on the latest technological advancements, new equipment comes in often.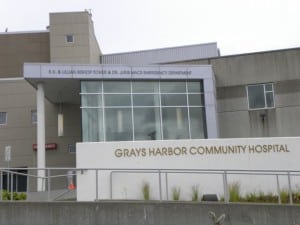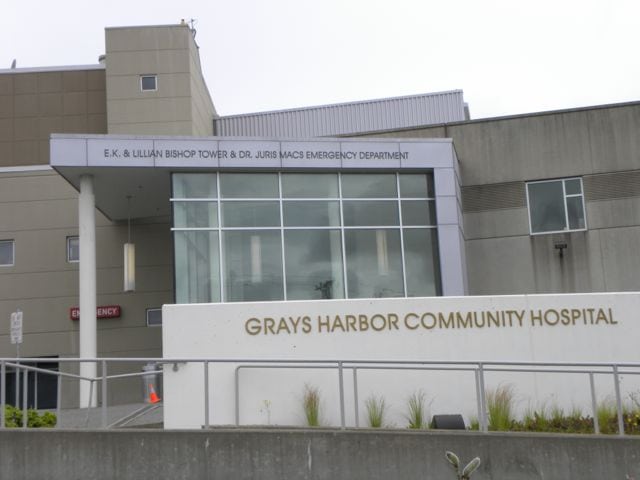 One of the departments at Grays Harbor Community Hospital that most recently received a piece of upgraded equipment was the Emergency Department. Hollie Christen, the program manager for the Emergency Department, says the hospital recently received a new external pacer. Christen says this device is helpful for patients who come in and are unable to sustain a regular heartbeat. The pacer is trans venous, meaning it externally and temporarily corrects the condition of a slowed heartbeat until an internal pacemaker can be planted. To ensure that all staff understood how to use the new equipment properly when it arrived, Christen says the Education Department and Emergency Department worked together to make certain that everyone who works in the Emergency Department was quickly trained on the new equipment and the proper procedure for how to operate it.
With this kind of level of ongoing education, patients of Grays Harbor Community Hospital can be sure that they're in good hands. But you don't have to be a healthcare professional or hospital staff member to receive special medical training. Grays Harbor community members can get CPR and first aid certified through trainings at Grays Harbor Emergency Medical Services (EMS) throughout the year. With two Heartsaver First Aid courses offered each month, becoming certified to help save a life is easy. For a full list of upcoming Grays Harbor EMS first aid trainings, visit Grays Harbor EMS' website. Of course, if you or someone you know is experiencing a medical emergency, the best course of action is always to call 911.
If you would like to learn more about Grays Harbor Community Hospital and the many services it provides to the Grays Harbor community, visit Grays Harbor Community Hospital's website, or click here for a full list of Grays Harbor Community Hospital's services and departments.