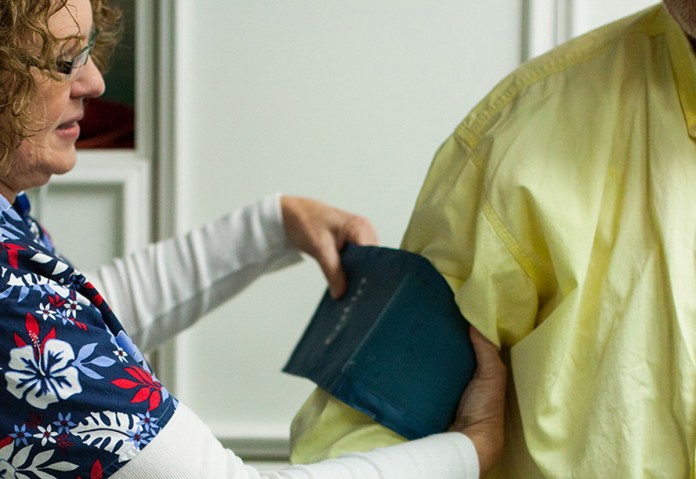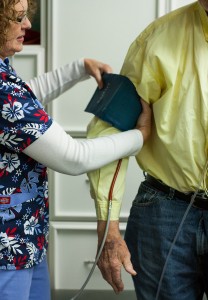 Taking care of your body is important. Eating right, exercising and making other healthy lifestyle choices all contribute to a person's overall health. But, at the heart of your health is, well, your heart. Taking care of this vital organ is imperative to the quality and length of your life, which is why it's so important to put your heart's health front and center.
But, as easily as the heart can give life, it can also take it away. According to the Centers for Disease Control and Prevention (CDC), around 600,000 people die from heart disease in the United States each year, making it the leading cause of death in both men and women. An additional 710,000 people suffer from heart attacks each year. While these numbers may be alarming, they also serve as a good reminder as to why it's so important to take good care of your heart.
Two of the best ways to reduce your chance of suffering from a heart attack are by keeping your blood pressure and cholesterol levels low. There are several ways you can improve your blood pressure and cholesterol levels. The CDC recommends the following to help protect your heart:
Follow your doctor's instructions and stay on your medications.
Eat a healthy diet that is low in salt, low in total fat, saturated fat, and cholesterol; and rich in fresh fruits and vegetables.
Take a brisk 10-minute walk, 3 times a day, 5 days a week.
Don't smoke. If you smoke, quit as soon as possible. Visit cdc.gov/tobacco and www.smokefree.gov for tips on quitting.
However, following these guidelines doesn't necessarily guarantee your heart from risk. Even for people who have made the choice to get healthy, the adverse effects of a bad diet, unhealthy habits, and other environmental or genetic factors over the course of one's life can take their toll, leaving the heart weak and tired.
Luckily for Grays Harbor residents suffering from heart conditions such a heart attack or heart disease, Grays Harbor Community Hospital's Cardiac Rehab Center is available to help patients make a strong and healthy recovery.
Grays Harbor Community Hospital's Director of Organizational Development, Judy Rocquin BSN MEd, says the hospital's Cardiac Rehab Center has been providing patients with the support and guidance necessary for a multifaceted physical, psychological and emotional recovery since 1991.
After enduring a heart attack, surgical procedure or other heart related trauma, patients who receive an order from their physician to participate in the program are enrolled in the 12-week rehab course that integrates exercise, education and support to help patients recover safely and start the path to a healthier, happier life.
Rocquin says the 12-week program requires patients to visit the rehab center for one-hour sessions three times a week for exercise and one day a week for education. Rocquin explained that depending on the patient's age, strength and condition, the exercise varies based on individual needs. "During the education session patients hear from dietitians about making changes to their diet, they hear from pharmacists about medication, and they hear from physical therapists to learn additional information about other conditions they might be having," explained Rocquin.
"We really customize the program to what each patient's individual needs are," said Roquin.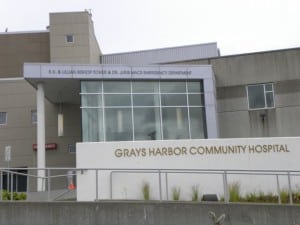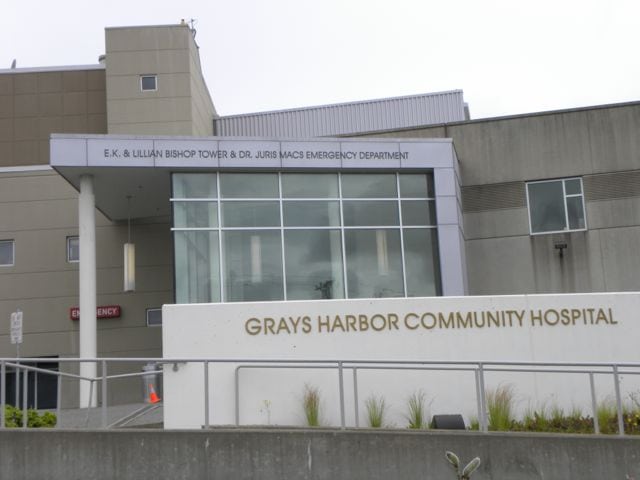 Throughout the program, the Cardiac Rehab Center's Manager, Gail Genzel, follows up with the patient's primary care physician, working closely together to ensure that the patient achieves a healthy recovery. Rocquin said following the program, Genzel follows-up with her patients, encouraging ongoing education and exercise. "Gail encourages [patients] to come back for further education, to join the YMCA of Grays Harbor, or get some workout equipment for home," said Rocquin. For many people, this kind of support can be just the motivation they need to start living a healthier life.
While the best case scenario would be to never need to go through the Cardiac Rehab Program at Grays Harbor Community Hospital at all, having a local resource available for those suffering from heart disease or other heart-related conditions can be life changing.
To learn more about Grays Harbor Community Hospital and its Cardiac Rehab Center, visit their website here.