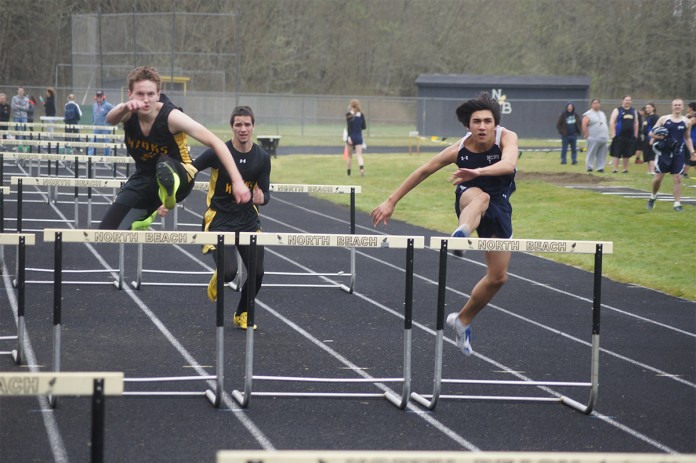 By Madi Ivey, North Beach High School Intern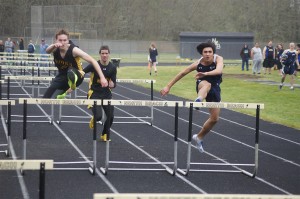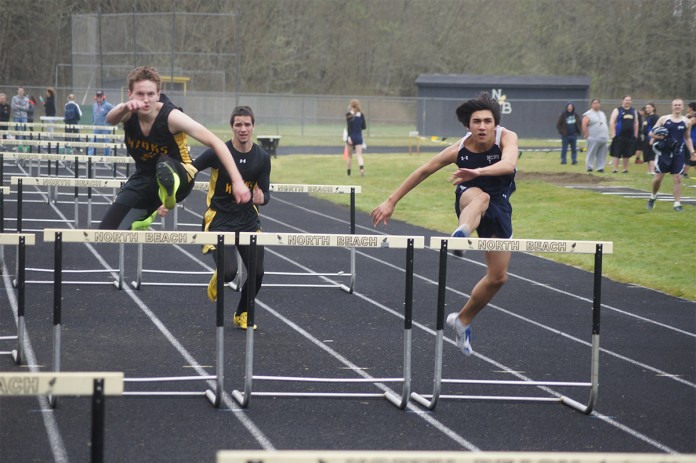 North Beach High School has become known for its growing success in sports over the past few years, and track is no exception. With the success of last year's athletes and the positive feedback from student participants, track has become popular with both the student body and the helpful adults who coach the team. With a record turnout of 55 student athletes this year, North Beach High School's track team is  eager to hit the ground running.
Just a few weeks into the season, it's not uncommon to overhear prospective athletes ask track coach Bob Wiley if there is still time to join the team. And even though spring sports are just getting started at North Beach, positive feedback from the athletes about track can already be heard around the school, with participants discussing their high hopes for the season ahead. But, to understand the reasoning behind this track season's increased participation, there's no one better to ask than a few of the team's own experienced athletes.
Junior Alex McAara has been running with North Beach for several years. Alex joined track in seventh grade. "A lot of my friends were doing it," he says, "and I needed a sport to do, so I just thought, 'track!'" Alex says his favorite memory of track from last year was going to state. "The hotel was always fun," he says, and competitions were "always a thrill." Alex credits this year's overwhelming track turnout to the number of new students enrolled at North Beach this year. That, and with all the buzz generated from the state tournament last year, Alex says his peers probably wanted to be a part of that energy and excitement, so they decided to join. But track isn't a walk in the park. It's a lot of hard work, which is why Alex is so grateful for the coaches. "[They] push us pretty hard, but are very good at what they do."
Like Alex, senior Kasey Hearn also started track in the seventh grade. Kasey says she joined track "basically because my brother made me and it seemed kind of fun." As it turns out, it was very fun. Kasey has been running track ever since. Kasey says that the 1,600 meter race is her favorite not only because it's her best event, but also because she thinks it's the most fun. Kasey attributes this year's increased track participation to the fact that North Beach doesn't have a boys baseball team this season. She also says students are excited to participate in track thanks to the enthusiasm field coach Mr. Bridge inspires. As for this year's prospects in competing at the state competition, Kasey thinks the boys track team has a good shot of winning the state championship.
With the loss of the baseball team, the success track had last year, and all of the new students at North Beach, it's no surprise that student athletes are taking to the track. For the boys who no longer have baseball to look forward to, track has been a very positive thing, providing these athletes with a way to participate at their school while having fun and staying active.
Coach Wiley was pleasantly surprised by the number of student athletes he was greeted with on the track this year. To him, this kind of turnout is proof that all his years of hard work have paid off. And, it's not just the new athletes Wiley is excited about, it's the returning ones and the overwhelmingly positive feedback that they bring. The overall consensus is always that being a part of track is a lot of hard work, which, combined with end-of-season results and the good times leading up to those milestones, makes for a positive experience students want to relive year after year. Mr. Wiley agrees with this overall consensus. "We just have a really good time," he says.
As for Coach Wiley, returning athletes like Alex and Kasey, and new members of the team, the season ahead is expected to be a bright one full of hard work, fun, and achievement.