Submitted by Adopt-A-Pet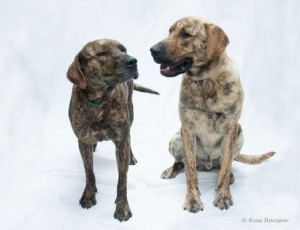 Meet Tandy and her baby boy, Scotty.  These two were found as strays and rescued by a compassionate lady who could not keep them. She says they were both very quiet, sitting patently to be let out, and were very respectful of her other dogs, both large and small, as well as horses.
While in our care, they have not displayed any destructive behavior and they have kept their kennels clean, waiting to go outside. Tandy and Scotty are both sweet, affectionate dogs with good manners and love everyone they meet. Scotty is about 9-months-old and just needs some training. Tandy walks well on a leash and Scotty is happy to go anywhere mama goes. If you watch them snuggle and play together, you will see why we want to find a home for them as a pair.
We have lots of great dogs and always need volunteers to help them. You can visit Adopt-A-Pet dog shelter in person at its location in Shelton, online at adoptapet-wa.org, via e-mail at thedoghouse3091@hotmail.com, or at 360-432-3091.