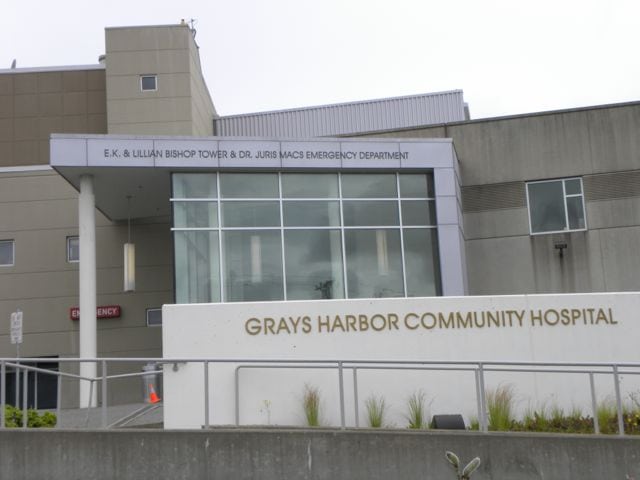 Sometimes the best preventative care doesn't come in the form of a supplement or pill. For people who want to take charge of their health, knowledge can be the best medicine.
At Grays Harbor Community Hospital, education is at the heart of the hospital. From hospital employees to administrative staff, the community and beyond, Grays Harbor Community Hospital makes education a top priority.
Dori Unterseher, MN, RN, Director of Education for Grays Harbor Community Hospital, says there are many ways the hospital extends health education to the community. From the hospital's free community education series at the Log Pavilion to workshops geared toward helping individuals with chronic conditions, the hospital isn't just a one-stop-shop for stitches and sutures, it's an ongoing resource worth tapping into.
Unterseher says one of the ways Grays Harbor Community Hospital is able to offer educational resources to community members is through the hospital's many local partnerships. Currently, the hospital has partnered with a variety of community organizations to provide a comprehensive six-week workshop geared toward people living with chronic conditions.
"We partner with the Olympic Area Agency on Aging, SeaMar Community Health Centers, and Grays Harbor Public Health and Social Services to provide free six-week workshops on living well with chronic conditions," says Unterseher. "These program are offered free to community members at various times and locations around the community." (The next workshop will begin on July 30 at the Timberland Regional Library in Oakville.)
In addition to providing educational resources to the general community, Grays Harbor Community Hospital takes it a step further by offering-up resources for Grays Harbor's younger residents. For the past four years, Grays Harbor Community Hospital has offered interested high school-age students a sneak-peek into the world of professional medical careers through a very special program. "We have partnered with a consortium of local high schools to provide a Professional Medical Careers course to high school students," says Unterseher. "Students completing the year-long program are eligible to take the national Nursing Assistant exams to become a Certified Nursing Assistant (CNA). The program is very successful with over 50 graduates, many of whom are pursuing further education in the medical field and are working in healthcare already."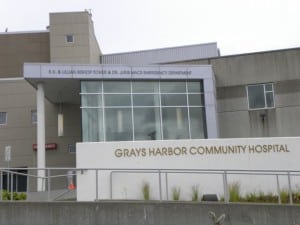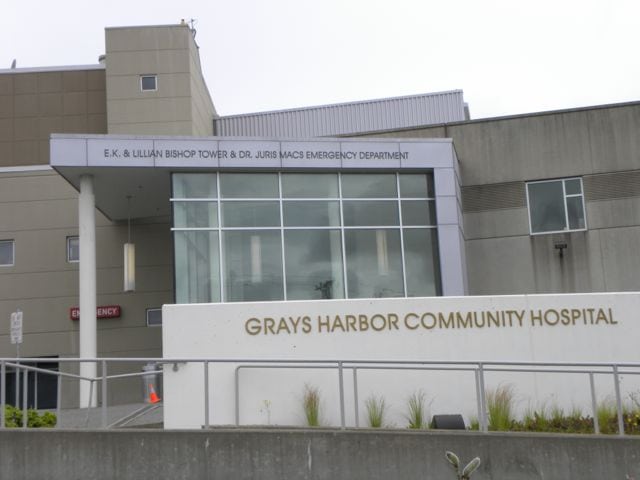 Opportunities like this are big examples of how Grays Harbor Community Hospital puts education front and center, and at no cost to the community. But when a hospital is as dedicated as Grays Harbor Community Hospital is about ongoing education for hospital staff and employees, it comes as no surprise when that thirst for knowledge trickles out.
"Grays Harbor Community Hospital recognizes the importance and value of education for all our employees," says Unterseher. "Many employees, such as Registered Nurses, Diagnostic Imaging Technicians, Laboratory Technicians and many others are required to complete annual education in order to remain licensed. Grays Harbor Community Hospital supports this by assisting with reimbursement and paid time for approved courses." Unterseher says the Education Department at the hospital is responsible for providing a variety of educational opportunities for staff, regardless of their job title. "Annual skills fairs and safety training, eLearning courses, certification in Basic Life Support, Advanced Cardiac Life Support, and Pediatric Advance Life Support courses are just a few of the education options provided to employees," says Unterseher.
While it is not the goal of Grays Harbor Community Hospital to turn everyone into a healthcare professional, it is the goal of the hospital to keep the community healthy. With access to top-notch, quality care and a variety of workshops that can help you live a healthier, happier life, Grays Harbor Community Hospital is a local hub for all things health.
You can learn more about Grays Harbor Community Hospital's many community workshops, classes, the Family Birth Center (a great resource for soon-to-be parents) and more, visit Grays Harbor Community Hospital online or call the hospital at 360-532-8330 for more information.