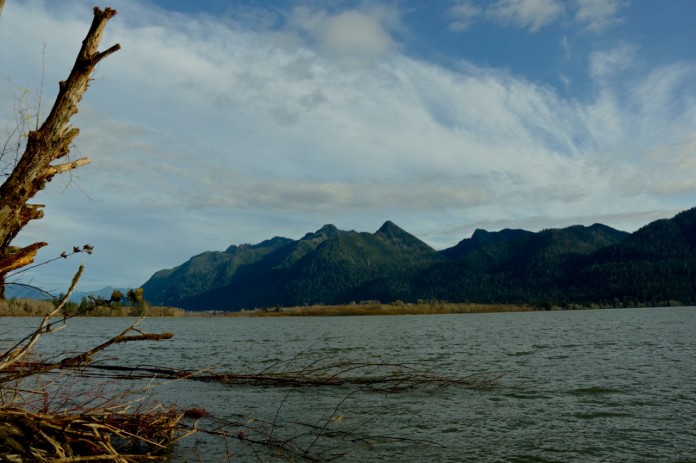 Submitted by Quinault Indian Nation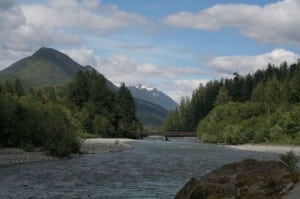 The Quinault Indian Nation has announced that it is closing all its fisheries in Grays Harbor and Queets River due to concerns about low returns of wild coho salmon and declaring a disaster due to economic hardship to its fishermen and their families, according to Quinault President Fawn Sharp.
"Closing the fisheries was a tough decision. The closure will have serious consequences and substantial financial losses for our community, but it's the right thing to do as stewards for future generations," said President Sharp. "We will be seeking economic relief for our fishermen and their families, as well as providing what support we can through the Tribe," she said.
"As we do every year, we participated fully in all pre-season planning with our state and federal co-managers, through the North of Falcon and Pacific Salmon Fisheries Commission processes," said Quinault Fisheries Policy Spokesperson Ed Johnstone. "After analyzing all available data, we concluded that the actual run sizes of wild coho returning to the Queets River and Grays Harbor are so far below expectations that closure was warranted.  The closure will hurt our fishermen and reduce opportunity to harvest hatchery coho and other species but the situation was so dire that Quinault Nation felt that even incidental impacts to wild coho need to be avoided at this point in the season."
The Quinault Nation is working with the Washington Department of Fish and Wildlife to determine how to approach management of fisheries directed at other salmon and steelhead. WDFW has indicated that it has closed non-treaty fisheries in Grays Harbor and the Chehalis River and its tributaries. WDFW and the National Park Service have not announced decisions regarding sport fishing on the Queets River and its tributaries.
As for a cause for a diminished return of the wild coho, Johnstone pointed to the "Godzilla" El Nino and blob of warm water off the coast.  These conditions are expected to linger for the next few months.  With forecasts of drought and continuation of adverse ocean conditions expected to severely impact food chains, we are extremely concerned about the ability of the fish that are in the ocean now and those produced from this year's escapement to survive.  The fish returning this year are not only low in numbers, but in poor physical shape.  There's a lot at stake. We want to minimize the potential to dig ourselves in a hole that will be hard to get out of.  The condition of wild coho stocks from the Queets and Grays Harbor will affect future Quinault and ocean fisheries for years to come."
"People need to understand that these fish need a healthy ocean and we are facing severe challenges in the Pacific, ranging from acidification and sea level rise to storm events.  We worry about the uncertainty of climate change impacts and developments like dams and oil terminals that could have disastrous consequences for the environment.  We care about the Earth and the fish, wildlife, bugs, water, air and soil.  These are not resources that can be wantonly exploited, but rather our relations that must be treated with honor and respect.  Their future as well as ours have been entrusted to our care.  It's not an easy job, but it's one we must undertake, not only for Quinaults but everyone," said President Sharp.
 For now, we have to take responsible action here in our waters. It's time to shut down," she said.