By Rachel Monroe

Volunteering is one of the ways you can make a positive in your community and touch the lives of those in need. Find an organization that interests you and get involved! Here are 10 volunteer opportunities in Grays Harbor to help you get started: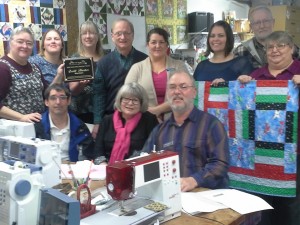 1.  ARC of Grays Harbor. The ARC of Grays Harbor is dedicated to enhancing the lives of individuals with disabilities. Community members can volunteer to help with special events or lend a hand in the office. There is also a need for Spanish and sign language interpreters. "We would appreciate any one who is open to assisting, mentoring, or being a companion to individuals with disabilities," said Charlene McCarty, the organization's administrative assistant and coordinator. "The time commitment is whatever an individual is willing to give. Every minute is greatly appreciated."
2.  Therapy Dogs of Grays Harbor. At present, Therapy Dogs of Grays Harbor's primary outreach is their Happy Tails reading program. Volunteers bring their dogs to the Montesano elementary schools each week. These dogs encourage literacy by cuddling up with students as they read a book. "Our reading days are Tuesdays from 4:00 to 5:00 p.m. at the Simpson Elementary School and Thursdays from 12:30 p.m. – 2:00 p.m. at Beacon Elementary School," said Marlene Vahl, secretary for the group. Vahl adds that the organization plans to start bringing dogs to visit residents in nursing homes in the near future. Anyone interested in volunteering is welcome to attend the organization's monthly meetings, which are held at the Montesano Timberland Library on the second Tuesday of the month at 5:15 p.m.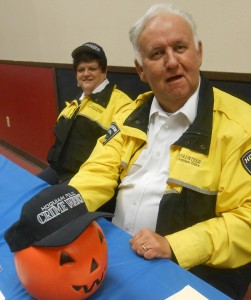 3.  Grays Harbor Community Hospital. Grays Harbor Community Hospital is always in need of caring, compassionate individuals to assist patients and visitors. Volunteers can provide clerical assistance in the office, assist staff members in making patients comfortable in the ER or medical unit, direct guests and visitors by answering questions and providing information. Interested parties are encouraged to call 360-537-5103 for a volunteer application.
4.  Hoquiam Crime Watch. For individuals who are over the age of 50 and concerned about community safety, consider volunteering with the Hoquiam Crime Watch. Betsy Seidel, coordinator for the program explains that the goal of the Hoquiam Crime Watch is to "assist the police in making Hoquiam a safer place to live. We are the eyes and ears of the department," Seidel added. "We do business and residence checks, call stores about their stray shopping carts, hand out bicycle helmets to kids, abate graffiti, assist with crowd and traffic control at local events and place the radar trailer to discourage speeding." Individuals interested in this opportunity should be prepared to volunteer for 1.5 – 3 hours per week. You will need to pass a background check and complete a few hours of training.
5.  Hoquiam Food and Clothing Bank. The Hoquiam Food and Clothing Bank distributes food, clothing and personal items to individuals and families in need. Hours of operation are Monday and Wednesdays from 10:00 a.m. to 12:00 p.m. During this time, volunteers fill bags with groceries and supplies which will be picked up by families in the afternoon. The food bank also works with Coastal Harvest to provide weekend meals to needy children within the Hoquiam School District. "Many seniors and children are hungry in our community," said Linda Borth, director of the Hoquiam Food and Clothing Bank. "The most rewarding aspect of volunteering is knowing you are making a positive difference."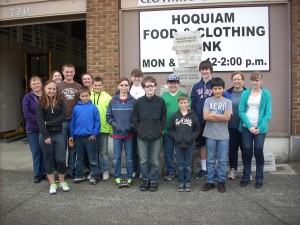 6.  Fostering Together. Volunteering with Fostering Together enables you to provide physical and emotional support to local foster families. Fostering Together volunteers can sign up to babysit a foster child so foster parents can have a few hours to run errands or take time for themselves. They can deliver meals to a foster family, provide house cleaning services, or buy gift cards for groceries and clothing. Volunteers can also donate school supplies for a foster child or sponsor special activities, such as a sports. "Foster parents need support and help with the children they bring into their home," said Leeann Marshel, one of the program coordinators. "We work with the most vulnerable children in our community," she added. "Being an example for them that people in our community care about them is the greatest gift we could give a child who has been through a traumatic experience."
7.  Grays Harbor Court Appointed Special Advocates. With over 300 foster children in Grays Harbor County, there is a tremendous need for individuals who are willing to advocate for foster children in court. If this is something that interests you, you can become a Grays Harbor Court Appointed Special Advocate (CASA). Free training is provided. After training, volunteers are matched with a foster child. They are required to visit the child monthly and write reports and recommendations for the court regarding the child's welfare.
8. Habitat for Humanity of Grays Harbor. Habitat for Humanity of Grays Harbor is committed to building safe, quality homes for low-income families. Volunteers can join the Family Selection Committee, which screens home applicants; the Family Support Committee, which guides families through home ownership; the Public Relations and Fundraising Committee, which works to raise awareness in the community and coordinate fundraising events; the Volunteer Committee, designed to recruit and support volunteers. For those with carpentry or electrical skills, consider volunteering to help build homes. You may also donate your time to working in the Habitat store or helping in the office.
9. 7th Street Theatre. Built in 1928, the 7th Street Theatre is a unique, gorgeous building dedicated to providing quality entertainment at affordable prices for the residents of Grays Harbor County. From $5 movies to free or low-cost concerts and musicals, the 7th Street Theatre is a fun, family-friendly location. Community members can volunteer their time by signing up to help with building maintenance and repairs, distribute event posters around the community or assist with fundraising efforts.
10. Westport Maritime Museum. Volunteering with the Westport Maritime Museum and Lighthouse is a fun way to get connected with local history and meet new people. Individuals can volunteer as a watch-stander at the Grays Harbor Lighthouse where you greet visitors, sell tickets and operate the gift shop. You can volunteer to help with special events including Run 4 the Light and Santa by the Sea. If research and writing is your favorite pastime, consider helping museum staff compile archival material into easy-to-read soundbites to be posted online.