1. Watch a movie at 7th Street Theatre.

The 7th Street Theatre already has their 2016 movie schedule out. So whether you feel like watching Spaceballs in January, Robin Williams in the movie Hook in September, or Monte Python and the Holy Grail in April, this delightful historic theatre has something for everyone – including the best popcorn around!
2. Run a 5k.
Grays Harbor hosts an impressive number of walks/runs throughout the year. The City of Hoquiam and Monte Fitness Center host at least one annual 5k each. Keep your ears open for the occasional obstacle course and spontaneous fundraising eventhosted by other cities or organizations throughout the year.
3. Go for a hike.
There are hundreds of hikes throughout Grays Harbor, some of them two miles and some of them twelve. Exotic Hikes is written by a local expert and is an excellent resource for discovering new hikes and staying up-to-date on closures and weather damage. With so many miles of trails available, you can hike every week and never repeat a trek.
4. Spend the afternoon picking fresh blueberries.
Shaffner Farms has rows and rows of u-pick blueberry fields in the early summer. Bring your kids or a friend to eat the freshest, plumpest berries you've ever eaten and then freeze the leftovers for wintertime. 
5. Tour the Elma Car Show.
Heat on the Street is happening July 31 – August 1, 2016. If you're a fan of old cars, street events and vendors, this is the place to be. Local businesses will often take part in the two day event, offering special deals on food and drinks or inviting local entertainment to spice up the evening.
6. Attend a First Friday Event.
The first Friday of every month, Aberdeen businesses pull together to provide discounts and entertainment for those willing to spend a fun evening shopping and eating. Follow the Facebook page for updates on times and special features.
7. Check out your local museum.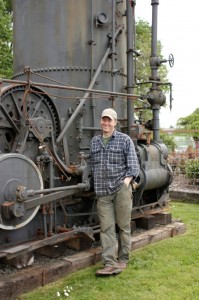 Visit the Polson Museum and view one of Grays Harbor's original logging locomotives. Check out the Westport Maritime Museum and learn about the maritime history of area. There are several museums around Grays Harbor, each with a story to tell and plenty to explore.
8. Go dancing.
The Dance Club of Grays Harbor meets on the third Saturday of each month at the Hoquiam Masonic Hall. Show up at 7:00 p.m. for a pre-dance lesson by Arlene Hoiland, or, if you're experienced, show up between 8:00 and 10:30 p.m. for a night full of refreshment, live music, and dancing. The cost is $9 for members and $12 for non-members.
9. Go clam digging.
Check with local sources for clam tides and razor clam digging events. It's a cold, wet activity in late Fall through early Spring, but the end results are delicious.
10. Attend Mary Poppins at the Bishop Center.
The Bishop Center at the Grays Harbor College campus is a hub for local talent. Their big spring performance this year is of the classic Mary Poppins Broadway Musical Production. Find dates, times, and tickets on the Bishop Center website.
11. Visit the tide pools.
Head to Kalaloch Beach 4, Ruby Beach, or the LaPush Beaches (if you're up for a drive) to see beautiful, intricate tide pools. Fascinating for adults, these pools are magical for curious children and make a fabulous day outing.
12. Attend the Montesano Festival of Lights.
The Montesano Festival of Lights Parade brings in an audience from all over Grays Harbor County. But what many people may be unaware of are the three days of events surrounding the march down Main Street. Check out the Facebook Page for information on past parade's and what they'll be repeating or adding for 2016. With concerts, cocoa bars, spaghetti feeds and crafting events, it's easy to stay busy for days. 
13. Go roller skating at the Harborena.
Head over to Hoquiam's Harborena for a Friday or Saturday night skate. Move to some of your favorite music, new and old, and bring a friend. 
14. Attend a local car race.
The Grays Harbor Raceway hosts plenty of fun as well as local talent. Go for the races or the events. World of Outlaws Sprint Car Series, Monster Truck shows, and Championship races are all part of the annual schedule.
15. Go coffee tasting.
Coffee is a huge part of Pacific Northwest culture. Find your favorites by trying all of the sit-down coffee shops and roasters in Grays Harbor.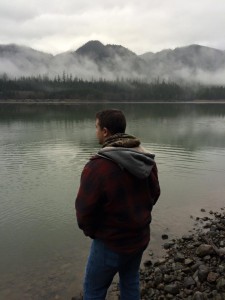 All Wrapped Up
Tinderbox Coffee Roasters
Grays Harbor Coffee Co.
The Jitter House (new coffee shop at the location of the old shop cited)
16. Float the river.
The Wynoochee River is known by Montesano locals as one of the best rivers for lazy, summer afternoon floats. Put in from the boat launch near the Geissler/Wynoochee Valley Road bridge and you'll have a 4-6 hour float to Twin Bridges in Montesano. Bring a floating cooler with ice cold beverages and there's no better way to beat the heat!