Today GraysHarborTalk published its 1,000th article.
"Kristine Lowder's article about the history of the name behind Cosi's Makarenko Park was published today and marks the 1,000th story on our site," says editor Amy Rowley.  "We are thrilled to continue to bring you positive articles about what it's like to live, work, and play in the Harbor."
"There are positive stories to tell about Grays Harbor but until we launched there wasn't a consistent voice or platform to share these messages," adds Kurtis Dawson.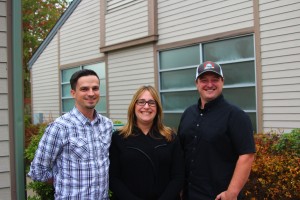 With a social media subscriber base now counting more than 11,000 people, GraysHarborTalk has become a valuable resource for the community.
"Through our advertising packages, we are able to show real results for our customers.  We can help local businesses reach their target market, grow their brand, and measure results," shares partner Dan Jones when discussing the proprietary community social graph tool.
As we look forward to the next 1,000 articles, we want to sincerely say thank you to our readers.  We appreciate each click, like, share, comment, and read.
GraysHarborTalk is a digital media company sharing positive stories about people, places, and businesses in Grays Harbor County. GraysHarborTalk offers content marketing and online options across our Community Social Network to advertise in Aberdeen, Hoquiam, Montesano, the ocean beaches, and beyond. Advertise with GraysHarborTalk to reach your target market, grow your brand, and measure results.