The Grays Harbor Chapter Back Country Horsemen of Washington is one of 34 chapters doing the heavy lifting in keeping Washington wilderness access open to the public, including the West Fork Humptulips Trail known as United States Forest Service WFT #806.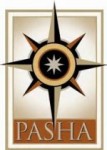 The non-profit organization educates members in Leave-No-Trace principles among other skills. Individual non-member community volunteers are also afforded safe wilderness experiences, whether one's a horse user on not.
Pamela Fulbright, a Grays Harbor chapter member since 2006 and Licensed Animal Massage Practitioner, got involved in the group when she and her husband, Jerry, helped out a friend, Bruce Brown, with work reconditioning the trail.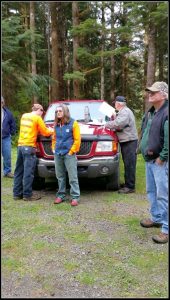 "This trail is a family legacy for him," she said. "His father was an outfitter in the Olympics in the 1940s. The trail had become almost nonexistent. In order to work on USFS trails you have the choice to either sign up with the USFS or a group such as the Grays Harbor Chapter Back Country Horsemen of Washington. We did the latter."
That was a good choice since Pam and Jerry own and rear horses. Brown had informed them that the organization would provide them with free or reasonably priced training in trail work safety and Leave-No-Trace principles.
The state-wide parent organization, Back Country Horsemen of Washington (BCHW), was founded through the efforts of Ken Wilcox who determined that trail riders needed representation in use of public land. In the end, the BCHW was formed in 1976 with the Grays Harbor affiliation instated in 1999.
Lori Lenox, current chapter director and member for 12 years, offered a background view in arriving at working the West Fork Humptulips Trail.
In 2008, the Grays Harbor chapter was approached by USFS Recreation Planner, Peter J. Erben, looking for volunteers to help maintain the trail.
Since signing of the first annual Volunteer Agreement that year, chapter members and volunteers have cleared blow downs, put in water crossings along with doing much of the routine summer maintenance bringing this historic rainforest trail up to safe standards.
"The West Fork Humptulips Trail is the only trail in the Pacific District South that is open and stock accessible by equestrians," Lori said.
In 2015 BCHW applied for and was awarded a Recreational Trails Program federal grant that Pamela Fulbright was instrumental in writing. With the support of the Olympic National Forest Supervisor, $21,000 was activated for the West Fork Humptulips Trail project.
Authorization is being awaited at this time for future resurrections of 2.5 miles of decommissioned road and two old half-mile trail segments to create a six-mile loop trail from the Joe Creek Pit to the West Fork Humptulips Trail.
According to Lenox, the Joe Creek Pit would be the only decent place for people with horses and mules to camp in the entire area as well as being open for free camping to all users.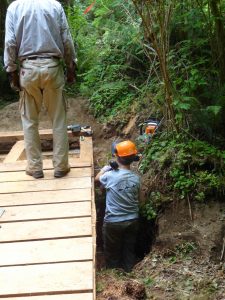 "Funds from this grant are currently being used to purchase materials and fund stock support to continue to bring the trail up to usable standards by putting in more puncheons at wet crossings." Lenox said.
When asked about the common bound between volunteer members from her unique perspective Lori said, "The members of the chapter who volunteer on this trail do so because they love this trail and river and want to see it kept open and safe for all legal users."
"Working together on a common goal and seeing the immediate results of our labor is very satisfying," Lori continued. "New friends are made on work parties, especially when there is a campout and potluck involved!"
Asked what Leave-No-Trace principles means to her, Pamela responded, "The big one that comes to mind is 'pack it in, pack it out' then with horses, in particular, use of high lines."
A high line is strung between two trees and over the head of the horses on a durable surface that can better sustain their hoof impact when they shift about.
"Then you put the horse in the middle of the high line," she continued. "And if you are out for an extended stay, for example a weekend, you move them along the line. Those are two examples that come to mind."
Fulbright points out that this principle keeps horses away from the trees and makes sure the ground is not significantly damaged by their turning around, standing or pawing about in one continual spot.
"Jerry and I took a Leave-No-Trace training up in Randle at the 'Rendezvous,' an annual event where everyone from around the State of Washington gets together for three days," she recalled. "They offer training in different areas. You can learn to safely use a crosscut saw, you can use chain saws, learn to pack up stock or learn to use a compass and how to navigate with one."
Individual volunteers do not have to join the chapter to participate in restoration work. Interested parties can find out about opportunities and joining by visiting the Grays Harbor Chapter Back Country Horsemen of Washington website.