Submitted by Coastal Harvest
Coastal Harvest's Board of Directors is pleased to announce the appointment of Angela Burton as Executive Director, effective November 2, 2016. Burton comes to Coastal Harvest with a unique background in distribution and business management. Burton is a Grays Harbor, Washington native and a graduate of Saint Martin's University, where she earned her Bachelor's in Business Administration with a double concentration in Management and Marketing.
"I am honored and excited for the opportunity to work with such an amazing organization," said Burton.  "The staff, Board and volunteers are some of the most caring, dedicated group of people I have ever been in contact with.  I am eager to join these groups and continue making a difference in the communities we serve. I look forward to strengthening Coastal Harvest's current relationships and building new ones as we drive the organization forward to end hunger."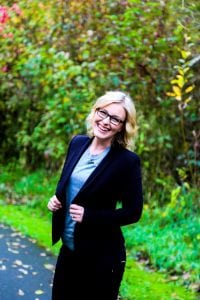 "Angela is an excellent addition to our team.  The Board is confident she will lead in a practical, positive, and professional way.  She is passionate about the cause and wants to make a difference. Her enthusiasm combined with her educational, professional and volunteer experience will benefit Coastal Harvest, our partner agencies, and the community," said Theresa Jump, Board President.
Coastal Harvest is a 501(c)(3) nonprofit organization serving seven counties within Western Washington. Coastal Harvest is working to drive hunger from our communities by delivering food, free of charge, to over 40 food banks, senior centers, tribal centers and feeding programs from a distribution warehouse located in Hoquiam, WA. The organization is also a vital link in Washington State's emergency food system.
To learn more about Coastal Harvest, please visit www.coastalharvest.us