Most people understand when to visit a general practitioner. Typically, a visit to a primary care doctor occurs for an annual check-up or when an illness or pain won't go away. Primary care doctors are the gateway to specialists, one of these being a urologist. Grays Harbor Community Hospital now offers a new full-service Urology Clinic with two renowned and highly trained specialists and an expert urological physician assistant.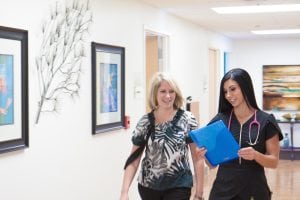 Dr. Charles Best recently joined the Grays Harbor Community Hospital Urology Clinic as part of its growing expansion of services. The Urology Clinic and its medical staff are proficient in addressing the variety of urological issues affecting men, women and children. They specialize in the treatment of diseases and disorders related to the urinary tracts of men and women including kidney stones, overactive bladder, urinary incontinence, urinary tract infections, men and women's urological health, and urological cancers.
Dr. Best dispels the misconceptions about who should see a urologist and why they might need to visit a urological specialist. For example, urinary tract infections are a relatively common condition. A primary physician can treat this type of infection with antibiotics. Yet, if the infection is caused by urinary retention, it becomes more complicated and serious. A urologist would then need to manage treatment and care and assess the potential need for surgery. Another standard procedure that might result in a need for a urologist visit would be after a routine prostate cancer screening where the results indicate a high prostate-specific antigen (PSA). The expertise of a urologist would be necessary for further diagnosis.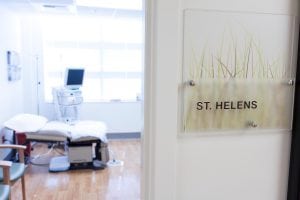 One of the most obvious distinctions between services provided by a urologist rather than a primary physician is that general practitioners are focused on preventative care as well as managing an acute or persistent illness. For example, primary physicians are typically consulted in determining a source a pain is due to a kidney stone and not something else in the body. However, removing the kidney stone is a specialty surgery to be performed by a urologist. Urologists, such as Dr. Best, are experts in the surgical procedures that treat disorders affecting the genitourinary health including prostate, testicular, and bladder tumor surgery. The doctors at Grays Harbor Community Hospital Urology Clinic are well equipped in the use of small surgical instruments to perform the highly technical and delicate surgeries.
Dr. Best is not only trained to diagnose urological conditions, but also to perform surgery treating diseases that affect the bladder, kidneys, prostate, testes and other organs that are part of the urinary system. Dr. Best works as part of a talented team at the clinic working to meet all patient's needs.
Colleen Spargur, Physician Assistant (PA) at the Urological Clinic, is one of those valuable team members. She explains her extensive training which lead her to specialize in urology. "I studied at Central Washington University where I received a Bachelor of Arts in Biology and then continued on to the two-year master's level program for my Physician Assistant degree. PA school is an abbreviated medical school style format with didactical and clinical experience. We do monthly rotations in different areas of medicine. Then, once our degree is met, we can specialize and receive extra training on the job in that area. My master's project was on overactive bladder. I started in urology right after completing my education and I love the team approach we have at our clinic. PA's work closely with the physicians in recommending and implementing treatments specific to the urinary tract and I am delighted that Dr. Best has joined our team."
One of the most prevalent misconceptions about urologists is that they only treat men.  However, urologists are medical and surgical specialists of the entire genital and urinary tract and address conditions for both men and women. Dr. Best advises if there is any question about when to visit a primary physician or the Grays Harbor Community Hospital's Urology Clinic, use the following explanation of common services as a guideline.
While primary physicians focus on general conditions such as high blood pressure and diabetes, flu and ear infections, things that may affect all patients, urologists focus on the specific conditions that affect the genitourinary health of patients such. These conditions include prostate health, cancer, kidney stones, erectile dysfunction, infertility, enlarged prostate and incontinence. Urologists treat cancer in the organs that are part of the urinary system including bladder, kidney, prostate, and testicular cancer.
To learn more about the Grays Harbor Community Hospital Urology Clinic, visit www.ghcares.org or call 360-537-6470.