Whatever it takes.
That unspoken motto was the reason Renee Smith found herself working in an airless office on a 95-degree day last July with only a fan to make life bearable. It was why a team of eight Summit Pacific Medical Center employees banded together and worked all summer, eight hours a week on top of their regular shifts and responsibilities. They were committed to achieving the highest level of Patient Centered Medical Home certification for not just one Summit Pacific primary care clinic, but for three: Summit Pacific Healthcare Clinic, McCleary Healthcare Clinic and Elma Family Medicine.
Their hard work paid off and earlier this year all three clinics were recognized by the National Committee for Quality Assurance as Level 3 Patient-Centered Medical Homes.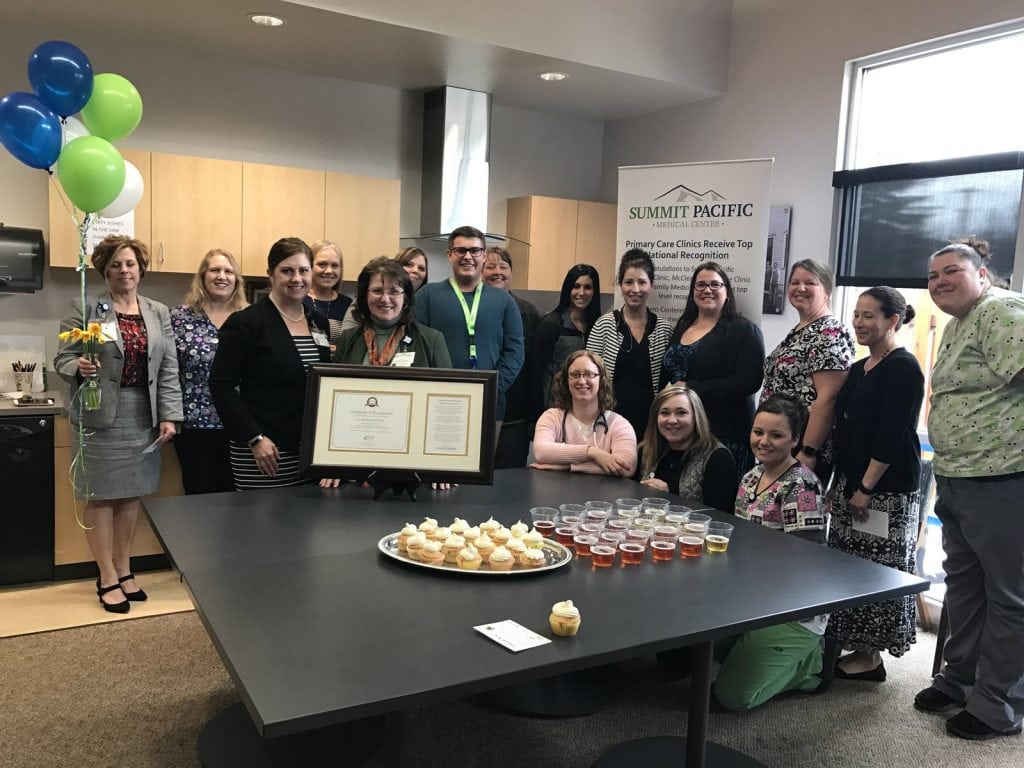 Summit Pacific now has the most clinics in a single healthcare system recognized at the highest level in the Rural Health Clinic network throughout Washington state. According to the NCQA, only 10 percent of U.S. primary care practices, around 7,000 office sites around the country and 170 in Washington State, have earned the NCQA Patient-Centered Medical Home recognition. "It's very rare what we did," says Smith, Director of Rural Health Clinics.
The team was required to meet standards in six different areas: patient-centered access, team-based care, population health management, care management and support, care coordination and transition and performance measurement and quality improvement. "We had to have proof of concept or data to show our current status, a strategy for improvement and post-data," says Chief Nursing Officer Deborah Jayne.
Jayne was brought in after the staff realized just how daunting the accreditation process was. "In the beginning, we opened up the manual and thought, 'Oh sure, we can do this," says Smith. "By spring, 2016, we realized this was really a big project. Deborah came on board and expanded our care transformation team."
The larger group included a data specialist, a population health analyst, a clinician and a care coordinator. "We were able to touch standards from different areas of expertise," says Jayne. "Everybody was essential. They were so passionate about it because they could truly see the value in how this process was improving care."
The team spent eight hours a week in what they dubbed 'The War Room," pounding out all of the application materials. Along the way, they discovered that many of the systems they needed to demonstrate already existed but simply hadn't been documented appropriately. "We were already doing same-day access to urgent care and after-hours consultations with providers," says Smith. "Our consultant Joe Walsh really helped to keep us on track in terms of what we were already doing and how it corresponded to what they were looking for."
A main area of focus was how to optimize every patient visit to ensure patients were getting what they needed. "An early win for our team was establishing daily huddles to talk about patient flow and access," says Jayne. "Who's coming in and what do they need?"
The process has led to some significant changes, with the huddle at the core. "In the past, it was all about us – how we operate the clinic and deal with the patients," says Jayne. "Now we line up early in the day around all the patients that are coming in to think about how we're going to get them scheduled appropriately to maximize their time. Our goal is to get three days ahead so we're always prepared for who's coming in. That's one of the biggest shifts I've seen."
That patient-centered focus also includes offering early morning and evening appointments, extending appointment times and making all appointments more comprehensive by reviewing the patient's complete medical record at every visit to identify opportunities to address other wellness needs. This may mean offering additional exams and services, with the patient's consent, not related to the initial reason for their visit.
Patients also benefit from greater safety within the new system, says Jayne. "We're standardizing care processes that reduce errors and the chance of having a poor outcome due to inefficiency or ineffectiveness. Now, we have a better likelihood of things being done right the first time."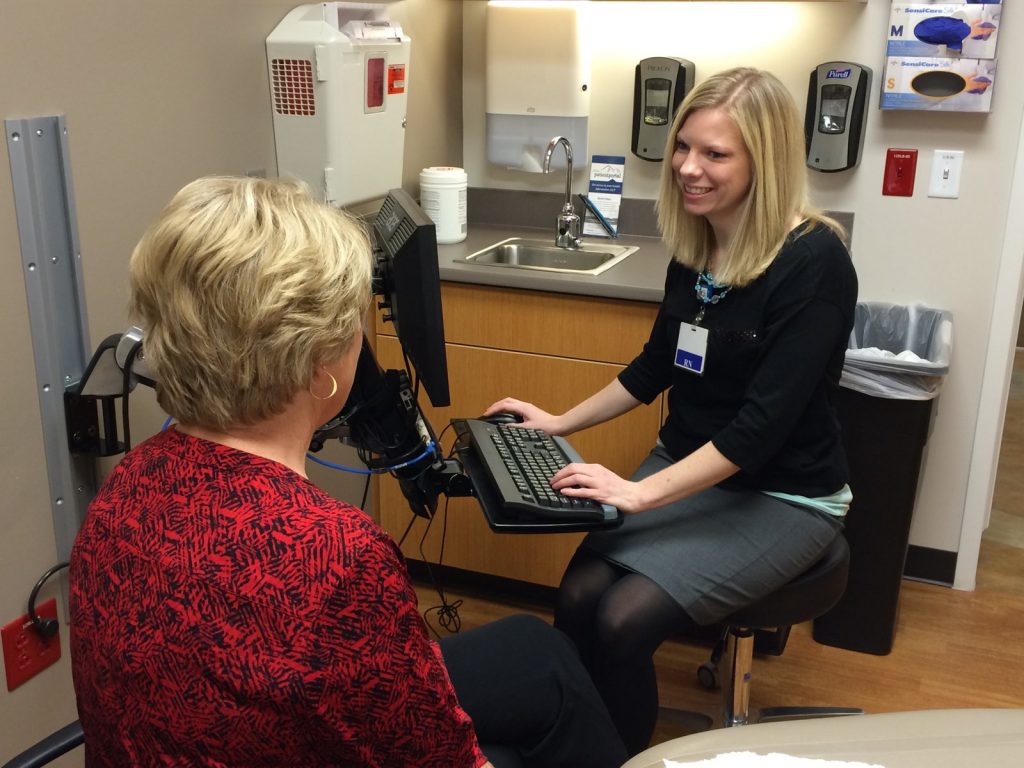 The Summit Pacific team has also gained from the process. "You have this group of people who've gone through this intense experience together," says Jayne. "Now you can put any project in front of them and they'll figure out how to sustain it. We've gained a lot more enthusiastic people who are supporting patient care." Smith credits the grueling nature of the accreditation with reigniting her passion for healthcare management. "It's given me a renewed professional purpose," she says.
The recognition will help to attract equally passionate staff and providers, she hopes, and allow for the opening of another clinic at the same standard of care. Jayne also sees the potential for new patients. "Nobody around us is doing this," she says. "Over time, we hope to build our patient base. Patients will know they can have a medical home with a provider that will give them a certain level of care."
For now, the team is taking a moment to celebrate their achievement. "They're proud of themselves," says Jayne. "There is such joy in having completed this and received the recognition. They've really done something special."
To learn more about Summit Pacific Medical Center, visit www.summitpacificmedicalcenter.org or call (360) 346-2222.
Sponsored