The days are getting shorter and the air is turning crisp. Fall is in full swing here on the Harbor. That means it is time to start thinking about some fall fun for the family. Whether you like picking pumpkins, celebrating community, keeping fit or just socializing with family and friends, there is something for everyone in Grays Harbor this autumn.

The first weekend of October is fast upon us and Shaffner Farms is already open for business. The pumpkin patch at Shaffner Farms, just outside of Montesano, is the place to go for the largest assortment of fresh pumpkins. The excursion includes a free covered hay ride out to the field. Hayrides depart every 20 minutes with the last one running at 5:30 p.m. Not only can you walk the fields in search of your perfect gourd but they also have a free hay maze, a corn maze and an assortment of traditional produce, jams and other farm products. Their assortment is always expanding. Follow Shaffner Farms on Facebook.
When: 9:00 a.m.- 6:00 p.m. daily, through October 31
Where: 158 Geissler Rd., Montesano, WA
Contact: 360-249-6722
Cranberry Festival

The second weekend of October, the 14th and 15th, Grayland hosts it's 24th annual celebration of cranberries. This weekend you can go on a guided tour of the bogs, explore the cranberry museum, enjoy the lighted Firefly night parade, peruse the vendor booths and enjoy cranberry themed foods. Sunday morning, join the crowd and Jog the Bog. There will be singing and entertainment throughout the weekend. Don't miss the biggest berry weigh in and the cranberry eating contest, too. Find more information on the Cranberry Festival Facebook page.
When: October 14-15
Where: Grayland Community Hall, 2071 Cranberry Road, Grayland
Seabrook's Great Pumpkin Carve and Competition
The third weekend of October Seabrook is hosting it's second annual Great Pumpkin Carve and Competition. Come watch the pros or carve and paint your own. Vote for your favorite. Proceeds benefit Coastal Harvest Food Bank.
When: October 21, 11:00 a.m. – 5:00 p.m.
Where: Seabrook Cottages
Make sure you have your costumes prepped early because the fourth weekend of October is going to be a fun one.
YMCA Apple Bobbing & Pumpkin Relays
The Grays Harbor YMCA is hosting Apple Bobbing and Pumpkin Relays pool party on Friday, October 27th from 7:15-8:30pm. It is free to Y members and non-members can purchase a $15 Family Day Pass to play. This fun pool activity is lots of laughs.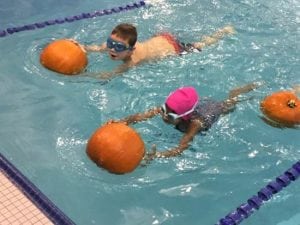 When: October 27, 7:15-8:30pm
Where: Grays Harbor YMCA, 2500 Simpson Avenue, Hoquiam
Contact: 360-537-9622
Website:  YMCA Fall Brochure (see page 10)
Haunted Hoquiam Fun Run
The fourth Saturday of October the City of Hoquiam is sponsoring a family fun run. These 2K, 5K or 10K walk/runs are fun for the whole family. All ages are encouraged to participate. The cost is just $15 and includes a race tee.
When: October 28, Registration begins at 9:00 a.m.
Where: Hoquiam City Hall, 609 8th St
Contact: 360-538-3970
Beginning at 4:00 p.m. on the fourth Saturday of October, the merchants at Seabrook will be hosting a Town Trick or Treat for children in costume. Many of the homes in the community will also be participating. Look for the glittery paper pumpkin on the door or in the window.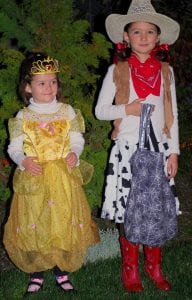 When: October 28, 4:00 p.m.
Where: Seabrook, WA
YMCA Harvest Carnival
The last Sunday of the month, October 29, the Grays Harbor YMCA will host their annual Harvest Carnival. This free event is open to all members of the community. It provides a safe and friendly environment for kids and families to socialize during the holiday season. Activities will be packed with prizes, games and candy. There will even be a costume contest. See page 10 of the fall brochure.
When: October 29, noon-2:00 p.m.
Where: Grays Harbor YMCA, 2500 Simpson Avenue, Hoquiam
Contact: 360-537-9622
Join the community to trick or treat throughout the downtown businesses of Elma on October 31 from 3:00 – 6:00 p.m. This is the 19th year for this community-bonding event sponsored by the Elma Chamber of Commerce, local businesses and Elma Feed and Farm Supply. Catch a shuttle from the Elma Visitor's Station to downtown and avoid parking headaches.
When: October 30, 3:00 p.m.-6:00 p.m.
Where: Downtown Elma
Contact: Elma Chamber of Commerce, 360-482-3055